What is milling in PCB fabrication?
PCB milling is a controlled depth routing process that removes specific portions of board material wherever necessary. It is primarily used for pocket milling. These can range from a simple recess cut in a circuit board for a component to fit in, to a fully plated conductive structure connecting several layers. It is also used for cutting heat sink cavities. While simple operations are carried out mechanically, landing on underlying copper is done using a laser.
CNC milling/routing is an efficient way to perform milling operations. In addition to laser as the main drilling tool, we have a Schmoll LM2-based drilling/routing system that includes surface mapping, depth control, and vision.
In this process, good registration and Z-axis depth control are the most important parameters. A carbide end mill is used for cutting and milling plated slots.
How do you mill a PCB?
Circuit board milling can be performed using three different machines according to the requirement: Laser, CNC router, and Carbide end mills.
Laser milling process
A laser technique uses a high-powered laser beam to cut custom designs and shapes from the circuit board material. It produces cuts, engraving, and marking. This process includes the following stages:
Beam generation
Beam focusing
Heating and melting
Material ejection
Beam movement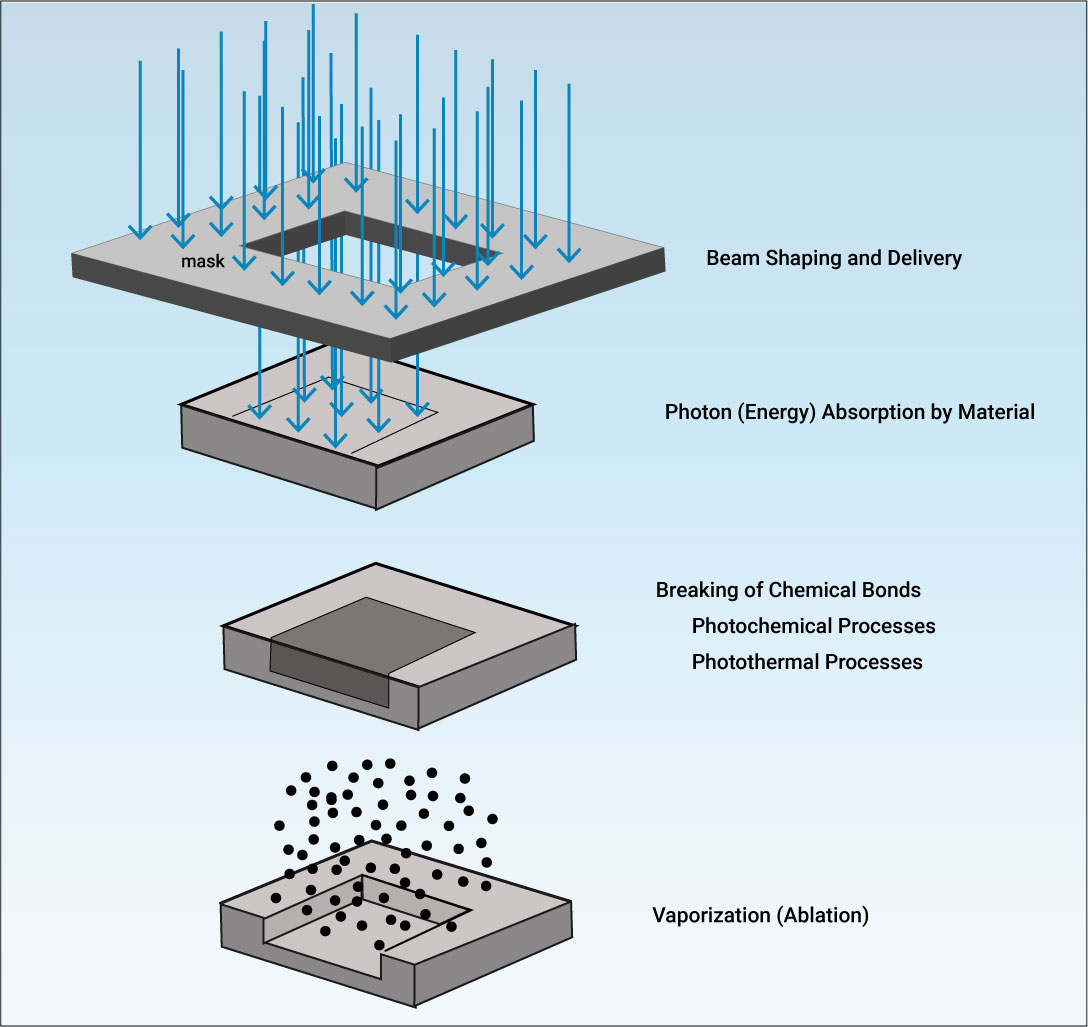 In the figure above, the laser beams are projected on the material using beam shaping. As a result, the material absorbs the beam energy and breaks chemical bonds. It is called laser ablation which removes material from a surface by irradiating it with a laser beam.
Laser milling offers a non-contact surface removal option, which makes it the best choice for RF and microwave boards that require precise geometric accuracy.
Advantages of laser board milling:
More precise
Low power consumption
Low wear and tear
Does not use drill bits
Does not damage the board
This process is eco-friendly but pricey.
CNC router
CNC routers are computer-controlled machines that mount the router or spindle. Depending on the requirement, CNC machines can be either moving gantry style or fixed bridge style, where the table moves underneath the router spindle. Or they might be hand-held, where an operator moves the machine to the desired cutting location and the CNC machine controls the fine adjustments.
CAM software creates a model of the circuit board on the computer and then creates a tool path that the machine can follow to cut out the board. Spindles move in three directions (X-Y-Z). CNC routers are typically driven by a three-motor system utilizing servos or stepper motors.
At Sierra Circuits, Schmoll LM2-based router is utilized which has features like vision, surface mapping, and depth control. These routers are very precise and thus provide accurate milling.
Carbide end mills
End mills made from solid carbide are known as carbide end mills. These tools are used for engraving and sign creation, machining graphite electrodes, circuit board prototyping, electronic components, and fiberglass. Primarily, it is a type of milling cutter produced from carbide. Milling has several applications including, profile milling, face milling, tracer milling, and plunging. The end mill is designed to cut axially.
Plated slots
In circuit board fabrication, carbide end mill cuts and mills plated slots. A slot is a cut-out that has a constant width opening equal to the diameter of the cutting bit.
Primarily, the slots are milled to the required dimensions. Milling removes unwanted copper from the board surface. Later, the slots are drilled using an appropriate drilling method according to the design. Once the slots have been drilled, they are cleaned to remove any drill residue, and then they are copper-plated.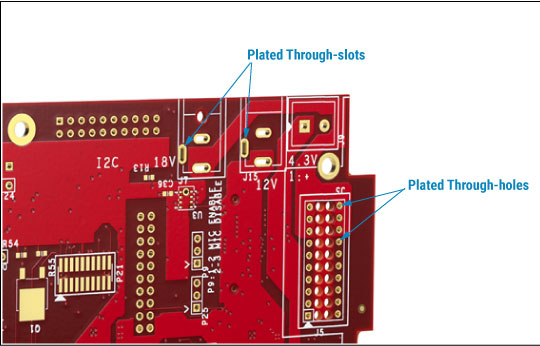 What are the advantages of circuit board milling?
There are a lot of benefits associated with PCB milling since it involves no hazardous chemicals and is the ideal choice for mass production.
One of the best things about a CNC milling machine is that it can be used for milling, drilling, and cutting purposes.
It is possible to change milling bits according to the requirements.
In some cases, boards that are easy to create by milling are very difficult to create by wet etching and subsequently require manual drilling, both of which cost more than regular milling.
Applications of milling in PCBs
Milling is used in PCBs for slots, cut-outs, v-scoring, and separating panels.
Pocket milling
Plated slots
Cutting heat sink cavities