What is V-scoring in PCBs?
V-scoring is a method wherein a V-shaped groove is cut into a PCB panel to separate two individual circuit boards. Just like grooves in a chocolate bar, there will be furrows between distinct circuits boards. This will assist in separating the boards after panelization and assembly.
Panelization involves replicating circuit boards on a larger panel to save time, cost, and efficiency. Utilizing large panes with multiple boards on them will speed up the automated assembly process.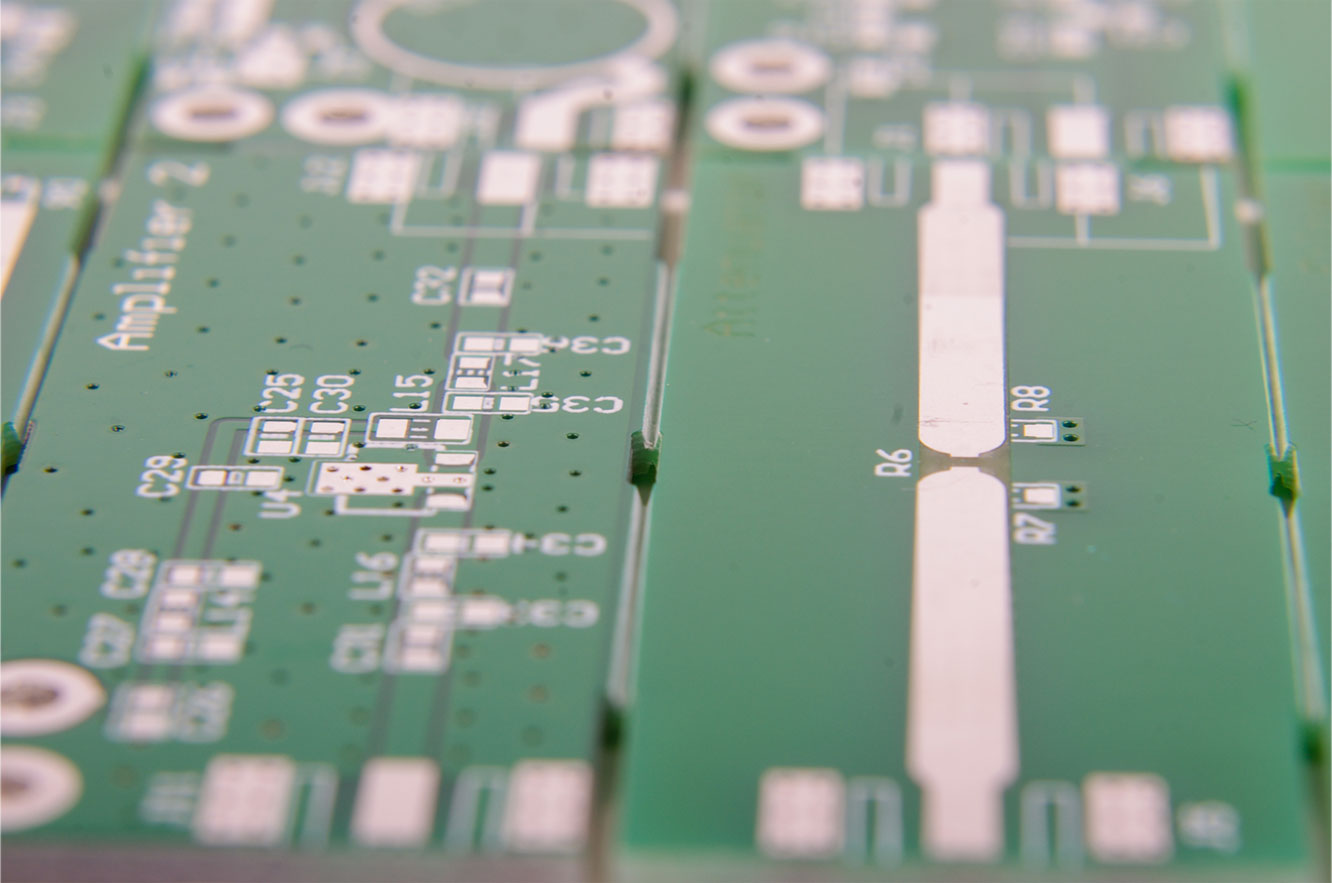 How is V-scoring done?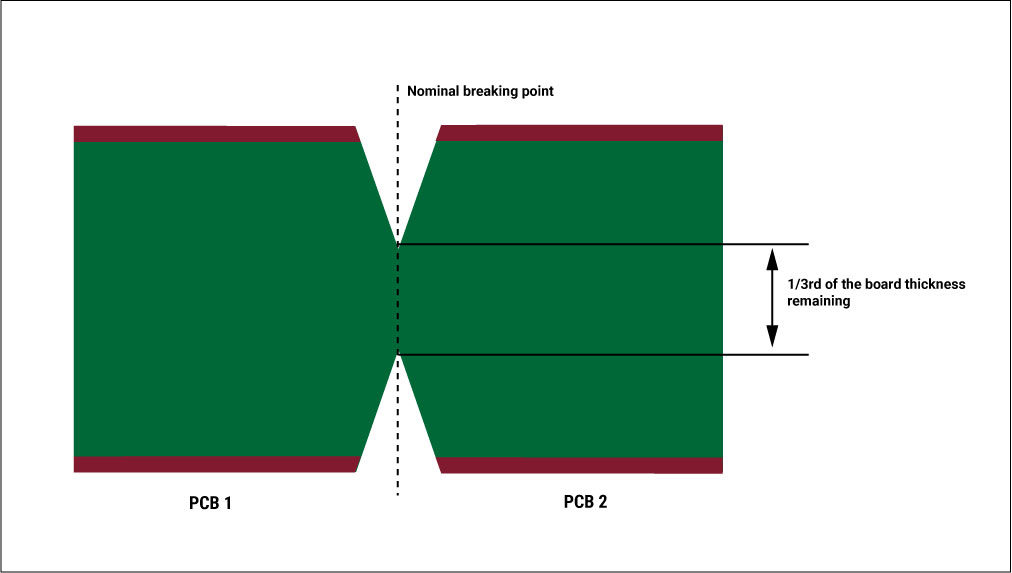 One-third of the board thickness is chipped off from the top and another one-third from the bottom region between boards. The remaining one-third thickness keeps the boards attached to each other. If the panel consists of very thing PCBs, then the material is removed only from either top or bottom side.
To undergo V-scoring, the circuit boards should be either rectangular or square shaped.  This technique can't be performed on panels that have other shapes than these two.
Depanelization of V-scored PCB panels
Circuit board panels that are V-scored are depanelized by the following methods:
Pizza cutter: This is a rotating-type blade resembling a pizza cutter with or without a motor. It is lined up with the V-groove sometimes using a fixture for a steady hold. The boards are cut out from the panel. This method is cost effective and requires low maintenance.
Saw: A saw blade can cut V-scored panels at a very high feed rate. One advantage is it doesn't produce much dust.
Manual hand breaking: Sometimes V-scored panels are depanelized simply by breaking them apart manually. This might cause too much stress on the components and can damage the board. Manual breaking should not be performed on PCBs with strain-sensitive components.
Panelization can be carried out by different methods and V-scoring is one among them. The best method to panelize and depanelize your PCB depends on the design shape of the boards. If your boards are in a rectangular or square shape, this method can be adopted.