PCB fabrication notes are enclosed within the fabrication drawing by a designer. Fabrication drawing is a blueprint for circuit board manufacturing that includes graphical representations. It comprises the board shape with dimensions, location of the drilled holes (drill chart), details of cut-outs, layer stack-up, title block, and the fab notes.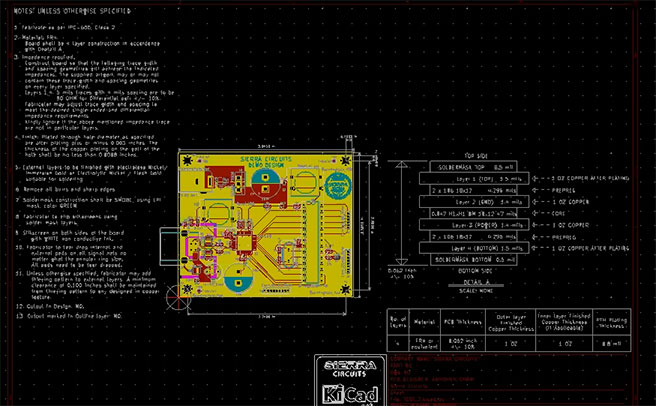 What are fab notes in PCB design and manufacturing?
PCB fabrication notes include manufacturing instructions, assembly details, industry specifications, and standards along with the locations of special features. It also includes manufacturing standards, details of impedance traces, solder mask color, silkscreen information, and manufacturing tolerances. Sometimes, a list of components is also added upon the fabricator's request.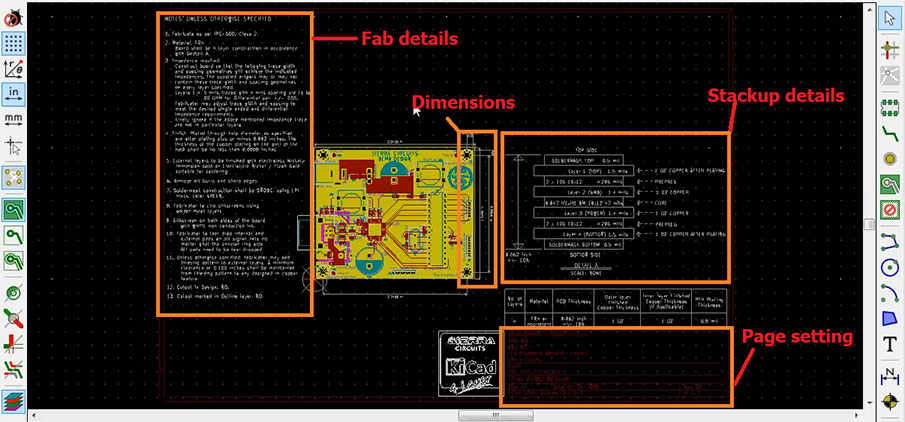 To manufacture the desired board perfectly, fabricators need to understand the designer/customer's specifications and requirements. Hence, fab notes are a standard requirement in the industry.
Fab notes include board data files such as Gerber and drill files in the form of text or pdf. They are used to clearly communicate the designer's requirements to the vendor.
Details to be included in your PCB fabrication notes
Check out our infographic highlighting the things to be included in your fab notes: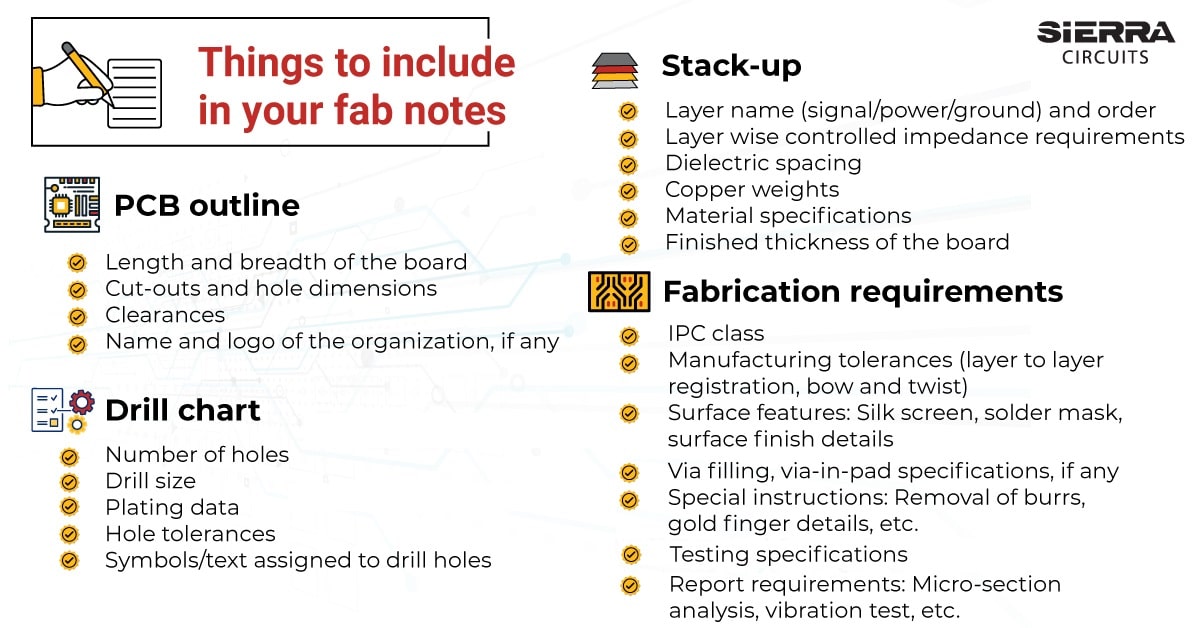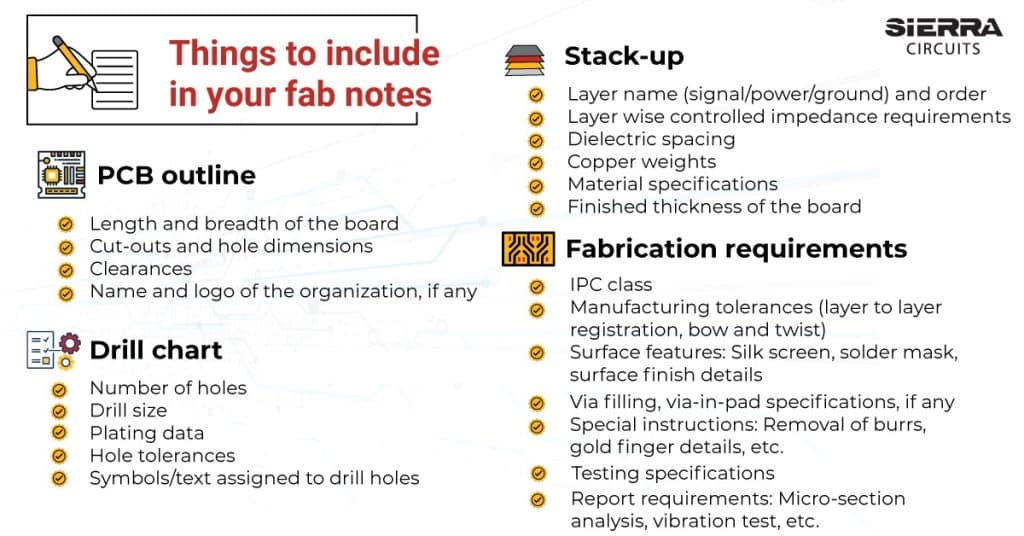 Fab notes should contain the following details:
Drill sizes and tolerances.
Manufacturing notes refer to the manufacturing process and not the assembly process.
Specification of slots, notches, and cutouts that need to be generated during the manufacturing process.
Dimensions of the board in X-Y coordinates and the board outline.
Hole to edge dimensions for holes near board edge for drill alignment verification.
The date of the drawing, version of the drawing, and the author of the drawing should be included.
Details regarding the plating of the holes.
Presence of blind/buried vias.
Via-in-pad requirements, if any.
Guidelines for fab notes
Some basic guidelines for creating PCB fabrication notes are mentioned below:
Notes are required to be clear and concise.
Repetitive notes or values that may contradict each other are not permitted.
Values defined in the notes should be within the manufacturer's capabilities.
The provided notes should be in the order in which the manufacturing processes are carried out. This will serve as a checklist for the fabricator.
Notes should be comprehensive so that the cost and turnaround time is minimal.
Fab notes serve as a communication channel between the PCB designer and the manufacturer, relaying important information about production processes and board features.