Register to our facility tour
We invite you to our virtual facility tour
Come take a peek behind the curtains of our Silicon Valley PCB manufacture and assembly!
Next tour on Friday December 15th, 2023
At 10:00 AM Pacific time
Followed by a Q&A with our experts
Location: Zoom
Family-owned and operated, Sierra Circuits has been a staple of the Silicon Valley for over thirty years with an emphasis on quality, reliability and customer satisfaction.
During this virtual tour, our PCB manufacturing and assembly experts will show you how we get the job done. You will get a behind the scenes of our entire floor, which will include:
Drilling facility
Lamination lab
Cross-section department
Assembly pick and place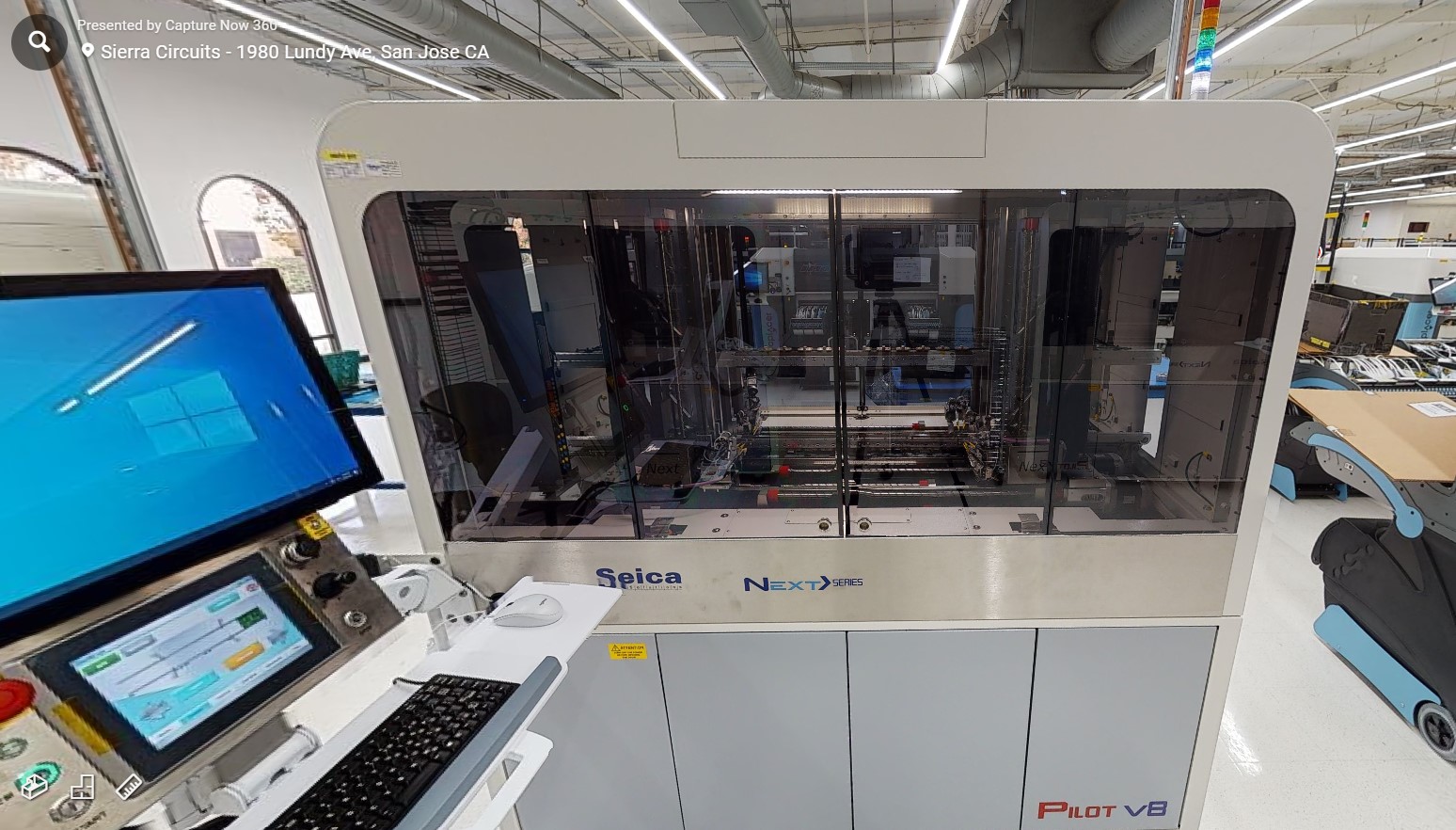 So how does it work?
We will take you on our manufacturing floor for a 360-degree tour that will show you our facilities in Sunnyvale and San Jose, CA. You will get to see our main equipment and understand these machines work. The tour is the perfect opportunity to ask questions: you can unmute yourself whenever you want and interact with us. Should you have a question about any bare board fabrication or assembly process, our experts will be there to provide you answers.
Get a 360-degree tour of our PCB manufacturing facility located in the USA
Scenes from our 70,000 sq/ft facility in Sunnyvale, California