Contents
PCBs are an essential part of electronics used in scientific and medical cameras, machine vision, spectroscopy, and research & development industries. Circuit boards have become critically important in healthcare and life science applications too.
As technology has advanced, more and more medical diagnostic, research and treatment methods have become computerized. Hence, designing PCBs for such equipment is becoming a standard requirement throughout the industry. The range of circuit board applications in the healthcare and life science industry is ever-expanding.
Thermo Fisher's PCBs for healthcare devices manufactured with Sierra Circuits boards
Thermo Fisher Scientific is an American provisioner of scientific instrumentation, reagents, and consumables. They offer software and services to healthcare, life science, and other laboratories in academia, government, and industry (including the biotechnology and pharmaceutical sectors). Based out of Waltham, Massachusetts, the organization helps customers make the world healthier, cleaner, and safer.
During the course of our case study, we interviewed Suraj Bhaskaran, who leads the R&D and electrical engineering team at Thermo Fisher. Suraj is based out of Liverpool, New York, USA, and leads a global team of scientists and engineers. He helped us understand how Sierra Circuits assisted them with their prototypes.
Thermo Fisher has implemented PCBs fabricated at Sierra Circuits in various camera products, say radiation-hardened and scientific-grade cameras.
Radiation hardened cameras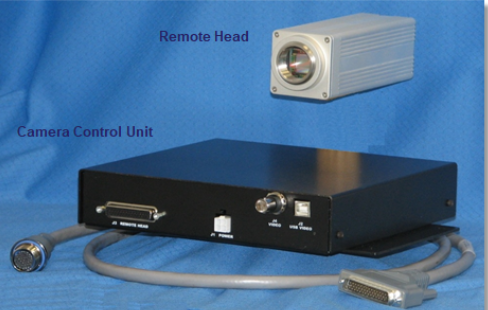 Radiation-hardened cameras are capable of imaging in all types of radiation environments, such as gamma and X-rays. They are suitable for typical ambient operating temperature conditions or at elevated temperatures with proper cooling. X-ray therapy, inspection and measurement, process monitoring, robotic handling, and hot cell monitoring are some of the healthcare and life science applications served by this product.
Radiation-hardened cameras play a critical role in the treatment of cancer. They are crucial components of X-ray delivery systems, where the X-ray beams are used to treat cancerous tissues like tumors. Medical PCBs used in these cameras must withstand demanding radiation environment conditions.
Some of the scientific applications require the image sensor to be cooled to lower temperatures for higher dynamic range performance. A couple of Thermo Fisher's camera products make use of a Peltier device or a thermoelectric cooler. This Peltier device enables cooling of the image sensor down to -45°C and typically draws current in the range of 8 to 10A at 5 to 8V. They also use water cooling and thermal pads to tackle thermal issues. These types of cameras are employed in scientific instruments that are used in many healthcare and life science applications such as analyzing the impurities in drinking water or analyzing the oil for the metallic composition in an automotive engine.
Based on the application and data rate requirement, Ethernet and PCle are the preferred communication interfaces. These interfaces are easy to use and help to establish a solid and reliable connection. Thermo Fisher is also planning to implement HDMI in its future camera systems.
PCB material used in Thermo Fisher's cameras
Thermo Fisher prefers IPC class 2 standard FR4 boards, primarily. For scientific camera applications, moisture outgassing is of major concern. The company chooses to use FR4 to optimize the cost of the board combined with an innovative mechanical design to address the moisture issue. They also employ RoHS compliant PCBs for environmental compliance (especially for Europe).

One-stop-shop for quality and quick-turn PCBs
Thermo Fisher's primary concern was board quality and turnaround time. They intend to keep the iteration of failed boards as minimum as possible to boost the R&D process. Turnaround time plays a significant role here since they need to know if the PCB design is feasible or not within a short duration. This is where Thermo Fisher was impressed with the level of assistance provided by the Sierra Circuits DFM and DFA teams. Not only were the boards delivered on time, but also the DFM and DFA issues were resolved efficiently. This helped them to accelerate their R&D process smoothly without any hindrance.

"Our biggest challenge is always time, trying to get things done in a reasonable amount of time," Suraj said. "Our engineers need to test our R&D products as fast as possible and that can only be achieved if the boards are delivered on time. And that's what Sierra Circuits has helped us out with. In one instance, we placed an order with a 24-hour turnaround and you delivered the boards within a matter of hours."
Suraj appreciated our services and said, "Sierra Circuits is a one-stop shop because they not only manufacture bare boards but also assemble them. Typically, the issue we face with other CMs is that they don't make the bare boards. Also, other CMs may use different bare board assembly manufacturers, and we may get different results too. What we like about Sierra is that they are quick and consistent. We know what we're going to get. We know how quickly Sierra Circuits can deliver the boards."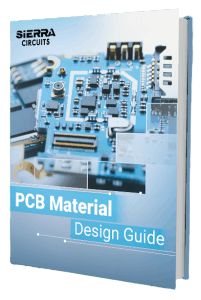 PCB Material Design Guide
9 Chapters - 30 Pages - 40 Minute Read
What's Inside:
Basic properties of the dielectric material to be considered

Signal loss in PCB substrates

Copper foil selection

Key considerations for choosing PCB materials
Download Now
Thermo Fisher's healthcare PCB design and manufacturing requirements
Thermo Fisher had specific design requirements for their healthcare PCB prototypes:
We designed the boards operating up to 40MHz with desired layer stack-up and specifications.
Stack-up impedance recommendations were provided by our design team, who assisted Thermo Fisher in their product development phase.
We also succeeded in mitigating issues related to solder paste and footprint mismatch.
Our DFM/DFA team provided immediate solutions to PCB manufacturing and assembly-related issues.
There is still more research required on PCBs for healthcare and life science sector. Development of a new product takes everything, starting from an idea to realizing the same in reality. And in electronics, it starts with knowing requirements such as PCB materials, design rules, and inspection techniques. By now, you have understood it is not a cakewalk but one that needs planning ahead of time where board quality and the turnaround cannot be taken for granted.
To learn more about design boards for healthcare, see medtech pcb design considerations with IPC and UL standards.
We are working diligently to provide customer-specific industry insights in the form of exclusive case studies. Let us know your queries and concerns in the comments section. To understand the importance of DFM, download our handbook.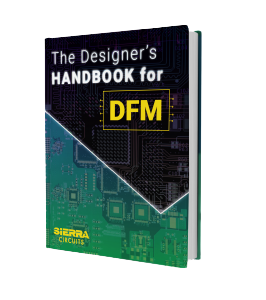 Design for Manufacturing Handbook
10 Chapters - 40 Pages - 45 Minute Read
What's Inside:
Annular rings: avoid drill breakouts
Vias: optimize your design
Trace width and space: follow the best practices
Solder mask and silkscreen: get the must-knows
Download Now