Contents
The latest automobile designs involve multiple auto sensors. These sensors are integrated into automobile systems to identify and notify changes in the operating environment. They check for the proper functioning of the vehicle and notify accordingly if anything goes wrong. Automotive sensors collect data based on the conditions to ensure the comfort, efficiency, and safety of travelers.
Sensors are now a significant part of any modern design and help car manufacturers bring safer, efficient, and comfortable models to the market. In this case study, we will find out how Keysight Technologies overcame their difficulties in choosing the right boards for their prototypes.
What is a sensor?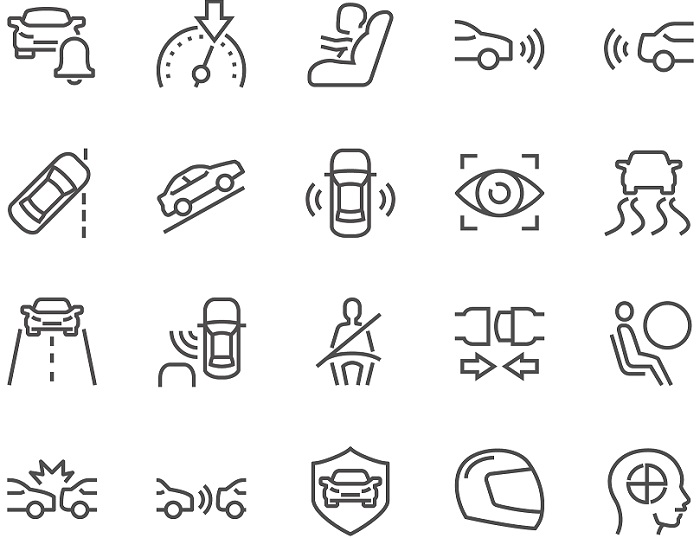 Sensors are sensitive electronic devices. They detect and measure if there is a presence of a particular entity or a function, and convert the measured entity into data that can be interpreted by either a human or a machine. Some of the crucial sensor characteristics include sensitivity, resolution, linearity, zero and full-scale drift, range, and repeatability.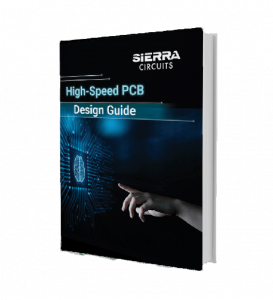 High-Speed PCB Design Guide
8 Chapters - 115 Pages - 150 Minute Read
What's Inside:
Explanations of signal integrity issues
Understanding transmission lines and controlled impedance
Selection process of high-speed PCB materials
High-speed layout guidelines
Download Now
What is an auto sensor?
The auto sensor is an intelligent device that can be implemented to monitor and control the oil pressure, oxygen level, temperature, emission level, coolant levels, and so on in automobiles.
What are the different sensors used in autonomous cars?
Here is a list of some of the popular sensors:
Mass airflow (MAF) sensor
Oxygen sensor
Engine speed sensor
Spark knock sensor
Coolant sensor
Voltage sensor
Manifold absolute pressure (MAP) sensor
Fuel temperature sensor
Throttle position sensor
Camshaft position sensor
Vehicle speed sensor
Also read, Automotive PCB: The Chassis of the Modern Automotive Industry.
Sierra Circuits' PCB in mmWave radar emulator
Keysight Technologies helps enterprises, service providers, and governments accelerate innovation to connect and secure the world. Keysight's solutions optimize networks and bring electronic products to market faster and at a lower cost.
Keysight Technologies used a board built by Sierra Circuits in a polarizer, which is actually a polarization twister. "This twister is a part of a major system, which is being tested by a car manufacturer. It is actually a prototype. We are offering it to a customer, an automotive company, for the testing purpose," said Greg Lee, a research engineer at Keysight Laboratories.
"Nowadays, autonomous driving is in demand and car companies are interested in driver assistance that requires different types of sensors. The sensor technology that we are addressing is radar. So essentially, we are testing how well certain radars are able to actually sense road conditions, but we're doing it in sort of an emulation fashion. And this polarization twister will go directly into the millimeter-wave (mmWave) radar emulator," Greg added.
If you are wondering about choosing a manufacturer read, how to choose the best PCB manufacturer and be a good partner.
Choosing the right auto-sensor PCB
Keysight was quite impressed with Sierra's timeliness and board quality. "This was something that we had to get done really fast and Sierra Circuits did that. The turnaround time was amazing. I submitted the PCB design and Sierra promised it to be done by the next day. In fact, it was done on the same day," Greg stated.

Greg further commented, "It was a 60-mil, FR4 board. Our primary concern was to attain reasonable tolerance (10-mil accuracy) on the drill holes. We needed stiffness and flatness, and Sierra Circuits met all of those expectations. The PCB was used for mechanical support purposes. And we had 11 boards for each millimeter-wave polarizing twister. In all the boards, one requirement was common – the boards had to be quite flat. Sierra Circuits did an excellent job on that front."

Key findings:
The only premise that matters for these sensing PCBs is temperature and humidity because they are mechanical boards. Sierra Circuits met the standard -40 °C to +80 °C temperature range for such boards.
Sierra met Keysight's needs for highly flat and stiff boards with ease.
Keysight was happy with Sierra Circuits' rapid delivery and turnaround time.
Sierra addressed Keysight's major concern with reasonable tolerances (10 mil accuracy in this case).
Visit our PCB manufacturing page and learn more about our services. Let us know in the comment section if there is anything specific to PCBs you would like to read about.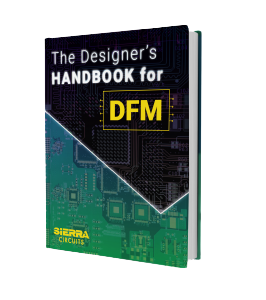 Design for Manufacturing Handbook
10 Chapters - 40 Pages - 45 Minute Read
What's Inside:
Annular rings: avoid drill breakouts
Vias: optimize your design
Trace width and space: follow the best practices
Solder mask and silkscreen: get the must-knows
Download Now