June 6, 2018
|
|
0 Comment
Zoox, The Future of Autonomous Mobility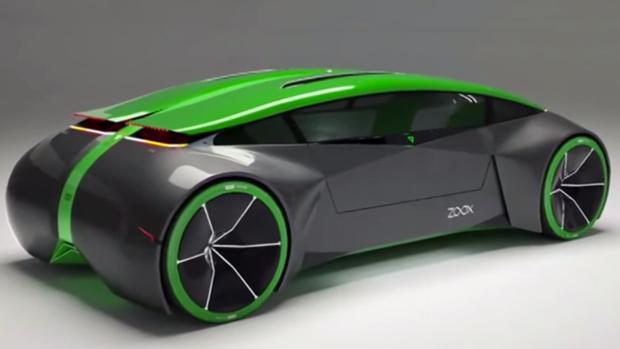 ---
As I was scrolling down Zoox's LinkedIn page, I came across a Bloomberg article the company shared on its feed: Who's winning the self-driving car race? What a good question, who is?
"In the race to start the world's first driving business without human drivers, everyone is chasing Alphabet Inc.'s Waymo," the authors of the Bloomberg article rightfully stated. Another good question might be what does Zoox have to work its way up the autonomous vehicles ladder?
The Australian dreamer
To understand Zoox, you have to learn about Tim Kentley-Klay, the Australian dreamer.  He quit his designer job and decided to launch his startup. In 2013, he had the ambitious idea to design, manufacture, and operate a fleet of driverless taxis. Users could request a ride through an app on their smartphones. No pedals, no steering wheels, only room to comfortably seat passengers.
At that time, the only thing Kentley-Klay was lacking was an engineering degree to make his idea come to life. This is when Jesse Levinson came to Zoox as the Co-Founder and CTO. With his background in computer science and his Ph.D. from Stanford – where he studied under Sebastian Thrun who happens to be the first director of Google's self-driving car program – he completed the leading team.
From there, Kentley-Klay and Levinson started to surround themselves with highly competent developers and engineers. Indeed, their 400 employees were carefully selected among the brightest minds in the industry. Zoox's squad is made up of self-driving car experts from Google, Tesla, Apple, etc. It takes the best of the best for a robo-taxi to become a reality.
Robo- taxi and electric?
Reading about the hiring of Tesla geniuses made me wonder for a second whether or not Kentley-Klay's plan was also to make his robo-vehicle electric. It can't be just for their self-driving knowledge, can it? After all, I did remember reading on the startup's LinkedIn profile Zoox's will to:
"Imagine and build an advanced mobility experience that will support the future needs of urban mobility for both people and the environment."
Anyway, electric or not, a design of the self-driving taxi was created to attract investors. And it worked: Zoox has raised $360 million so far. However, the concept has now evolved towards what is rumored to be a microbus. Do not expect to see it anytime soon, not even in picture, it is kept top secret. You will get to see it in 2020.
So, how do they test their driverless technology? At the time being, the team is developing and perfecting its project with the help of existing vehicles, such as a Toyota Highlander. Developers and engineers ride these test vehicles in the streets of San Francisco.
Their autonomous Toyota is easy to spot: It carries cameras, radars and lidar sensors. What is a lidar sensor, you ask? It is the spinning thing on the roof that emits pulses of laser. It measures how long they take to come back after they hit the vehicle's surroundings. Computers can then process the huge amount of data generated by the hardware on the roof. To give you an idea, lidar sensors can emit millions of pulses in just one second. Hence the huge amount of data I was talking about.
On the road to safety
Levinson explained how autonomous cars navigate and how they can perceive and react to problems on the road much faster than human drivers can in a video published last year by Stanford eCorner. Levinson started the discussion with a frightening number, "40,000 Americans are dying every year in car accidents and [globally] millions are getting injured."
But the fact is that some people still have a hard time believing the driverless technology is safer than humans. "The self-driving vehicles have 360 degrees sensing coverage […] and can see where things are in 3D space," Levinson continued. This means that in situations where a driver is not paying attention or acting dangerously, the autonomous car technology will be capable of reacting significantly faster than people would. Also, "it won't make stupid mistakes because it's not texting or drunk." Point taken.
As for the weather, Zoox's squad has test-driven its cars under the San Francisco rain. Then scrolling down on their Twitter page, I saw a picture taken from the inside of a car, windshield wipers on. The tweet said, "Monday was the wettest January 8th in recorded San Francisco history. Turns out that our robots don't mind so much."
Monday was the wettest January 8th in recorded San Francisco history. Turns out that our robots don't mind so much. pic.twitter.com/amkam8lXNG

— Zoox (@zoox) January 11, 2018
Levinson strongly believes 95% of accidents could be avoided with a self-driving car. According to him, AI could deal with the 5% left, but we will have to wait a bit longer to see it in operation.
Some big supporters
It might be hard for Zoox and the other autonomous vehicle makers to make a convincing case for all future potential users. But some big names are already on board. Back to the LinkedIn page of the Foster City, California-based startup, I spotted a familiar face. Well, "familiar." Five months ago, Bill Gates in person paid a visit to Kentley-Klay and Levinson. The update read, "Driving downtown, in SF, with prodigious rain, autonomously, with Bill Gates? We just did that."

A solution to drastically reduce road injuries and fatalities. A more practical and enjoyable way to travel. Add to this an environment-friendly microbus. And a talented multidisciplinary team, as well as Kentley-Klay and Levinson's complementary skills. This is the robotics company's recipe for success.

No doubt that the self-driving car industry is already changing the world and improving the safety of our roads. All is left for us to do is to hop in a Zoox robo-taxi and ride towards a future with no fatal car accidents. At least, that is what we are hoping for, right? Rendez-vous in 2020.

Tags: self-driving car