June 15, 2016
|
|
0 Comments
How to Find the Right PCB Manufacturer—and Be a Good Partner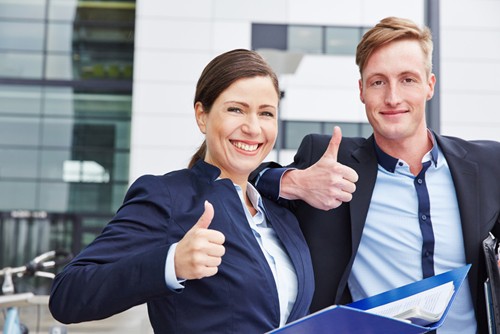 ---
 We recently discussed the importance of research and development processes for any companies looking to step into the quickly-developing Internet of Things market. In this piece, we're going to go a step further and focus on your PCB manufacturing shop. It's important to find the right PCB manufacturer who can serve as an effective partner. This partner should minimize turnaround time without sacrificing quality, and work as a valuable asset within the competitive IoT space.
Quick Turnaround Needed
Several effective R&D practices can help to increase the speed at which IoT companies go to market. But there are a lot of factors that need to be taken into account in order to achieve the necessary speed.
Finding a circuit board manufacturing company that can provide quickturn services is key in this capacity. For the vast majority of businesses focusing on the Internet of Things, flexible PCBs will play an important role in every prototype developed. Flex PCBs combine the size, flexibility, and resilience that can prove invaluable in the IoT market, where device sizes are shrinking, filling more roles, and are often used in difficult to replace or repair capacities.
IoT companies need a means of getting their hands on an actual flex PCB as soon as they've developed a new prototype circuit board design. This will speed up research and development, and allow for quicker prototype turnaround times.
That's where the importance of quickturn enters the picture. Many PCB manufacturers are based outside the U.S., and as a result, there will usually be a minimum of several days between the finalized design and the receiving of the prototype PCB. This delay can undermine a business's ability to operate as quickly as possible in the IoT space.
"Choosing a U.S.-based PCB manufacturer can significantly speed up delivery."
The Right PCB Partner
Choosing a U.S.-based printed circuit board manufacturer with established quickturn capabilities and processes provide IoT companies and businesses from every technological sector with faster prototype turnaround times, gaining a significant competitive advantage in the process.
To understand the impact quickturn flex PCB manufacturing can have, consider this case study. Punch Through Design, a provider of hardware and software design services for Bluetooth, needed to find a way to speed up its design, development, and testing processes. Punch Through Design also has their own product, Blue Bean, which is a bluetooth micro arduino. The slower turnaround time for prototype circuit boards made this difficult. Unlike traditional manufacturing houses, Sierra Circuits offers 24-hour quickturn services. Punch Through Design can now receive prototype circuit boards the day after submitting the designs.
"Time is certainly of the essence," said Colin Karpfinger, co-founder of Punch Through Design. "Our clients are working toward investor pitches or grant deadlines and don't have time to wait on prototype circuit boards to be manufactured. We needed a way to speed time to market for our customers."
"This allows us to continue working toward a final design without having to wait on manufacturing or testing," Karpfinger added.
Along with the immediate turnaround time, Sierra Circuits also ensured that every Punch Through Design board met rigorous quality standards. For any IoT business looking for this level of quickturn capability, it's imperative to carefully vet whichever PCB manufacturer you're considering to ensure they can deliver boards that perfectly meet all design requirements.
Meeting in the Middle
IoT firms eager to speed up their R&D efforts need to do more than find the right manufacturing partner. They also need to meet the PCB manufacturer halfway.
What does this mean? IoT companies need to have processes in place to meet the PCB design requirements for any circuit board prototype. By adhering to these guidelines, businesses will be able to significantly cut down on the risk of delays due to miscommunication or incongruities. This isn't just beneficial for the manufacturer—it also ensures that the IoT business receives their prototype circuit board in a timely manner, and that the PCB itself meets all requirements and expectations. This involves following the manufacturer guidelines as closely as possible to ensure the design will function as intended once it's been produced.
Many flex PCB manufacturers, including Sierra Circuits, provide assembly checklists to guide the design process, and can provide hands-on assistance as needed. The more closely the IoT company adheres to these standards, the faster the turnaround time will be.
DOWNLOAD OUR DFM HANDBOOK: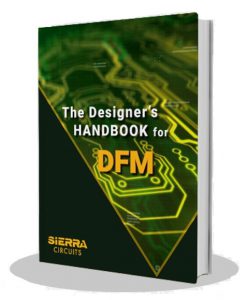 Tags: IoT, Punch Through Design, R&D