Contents
It's important to choose the best PCB manufacturer who can serve as an effective partner. This partner should minimize turnaround time without sacrificing quality, and work as a valuable asset within the competitive technology space.
How to Choose the Best PCB Manufacturer?
Quickturn PCBs Needed
Several effective R&D practices can help to increase the speed at which technology and electronics companies go to market. But there are a lot of factors that need to be taken into account in order to achieve the necessary speed.
Finding a circuit board manufacturing company that can provide quickturn services is key in this capacity. For the vast majority of businesses focusing on the new technologies, HDI, micro and/or flex PCBs will play an important role in every prototype developed. Those PCBs combine the size, flexibility, and resilience that can prove invaluable in the electronics market, where device sizes are shrinking, filling more roles, and are often used in difficult to replace or repair capacities.

Electronics companies need a means of getting their hands on a high-reliability PCB as soon as they've developed a new prototype circuit board design. This will speed up research and development, and allow for quicker prototype turnaround times.
That's where the importance of quickturn enters the picture. Many PCB manufacturers are based outside the U.S., and as a result, there will usually be a minimum of several days between the finalized design and the receiving of the prototype PCB. This delay can undermine a business's ability to operate as quickly as possible in the technology space.
Follow your PCB Manufacturer Guidelines
Firms eager to speed up their R&D efforts need to choose the best PCB manufacturer and meet them halfway.
What does this mean? Companies need to have processes in place to meet the PCB design requirements for any circuit board prototype. By adhering to these guidelines, businesses will be able to significantly cut down on the risk of delays due to miscommunication or incongruities. This isn't just beneficial for the manufacturer—it also ensures that the business receives their prototype circuit board in a timely manner, and that the PCB itself meets all requirements and expectations. This involves following the manufacturer guidelines as closely as possible to ensure the design will function as intended once it's been produced.
Many PCB manufacturers, including Sierra Circuits, provide assembly checklists to guide the design process, and can provide hands-on assistance as needed. The more closely the company adheres to these standards, the faster the turnaround time will be.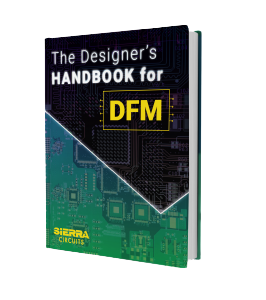 Design for Manufacturing Handbook
10 Chapters - 40 Pages - 45 Minute Read
What's Inside:
Annular rings: avoid drill breakouts
Vias: optimize your design
Trace width and space: follow the best practices
Solder mask and silkscreen: get the must-knows
Download Now
Questions to Ask while Choosing a PCB Manufacturer
What is your experience with quickturn PCBs?
Maybe you need to craft high-tech PCBs in a limited time frame. Perhaps you have to meet specific board material standards. Regardless of your situation, you need to know you're working with a knowledgeable partner that can back up its quickturn promises.

"Ask for specific figures regarding on-time delivery."
Not all PCB fabrication and manufacturing professionals specialize in quickturn. Don't be afraid to ask for specific figures regarding on-time delivery, as well as the percentage of circuit boards manufactured within tight turnaround times. Ask how different layers, board types and lead times will affect delivery.
A quality quickturn partner will be able to give you hard numbers, not just hopeful assurances.
What kind of PCB capabilities do you possess?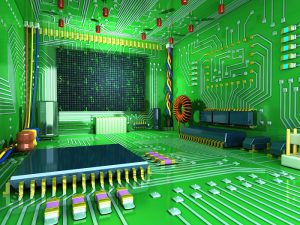 Ask about different products and services, from flex and rigid PCB capabilities to microelectronics.
It's also worth inquiring about the type of equipment used during the manufacturing process, and how this assists with quickturn production.
Also, don't forget to ask about assembly services that may help you improve turnaround times even more.
How do you support a quickturn process?
Successful quickturn manufacturing is built on detailed internal processes. Ask for specific examples of how a potential partner encourages fast turnaround.
Do they have systems in place for checking designs before orders are finalized to avoid hold-ups? Do they have any minimum quantity policies that may slow down prototype orders? Do they provide detailed information on when orders are shipped based on day and time of placement?
It should be clear the potential partner has specific structures in place to support a quickturn approach.
Meanwhile, considering partners that are geographically far away is sure to hinder a quickturn strategy. Working with professionals in your own country will speed up delivery that much more.
What quickturn successes have you had in the past?
You wouldn't hire an employee without checking their references, so why make that mistake with a PCB partner?
Quality board shops will be proud of their work and happy to point you toward satisfied customers, whether in person or in the form of a case study.
Examine company websites to see if case studies are featured prominently. If you don't find any, ask for examples.
These types of assets should provide details on the individuals and businesses that have worked with the board shop in the past, as well as how their services helped achieve quick turnaround times.
What kind of customer service can I count on?
Customer service must go beyond phone availability and live chat where quickturn is concerned. What tools is the potential partner providing to help with a quickturn approach?
For example, do they offer online quoting? Do they allow you to check your design for manufacturability to ensure there are no design rule issues? If you're working with a high-density interconnect board, do they offer stack-up or Material Selector tools to streamline manufacturing and boost performance?
The right partner will do everything in its power to both promote quickturn results and ensure your prototype functions to the best of its ability. Always choose a single manufacturer for prototype and bulk production to reduce the ambiguities during the transition stage.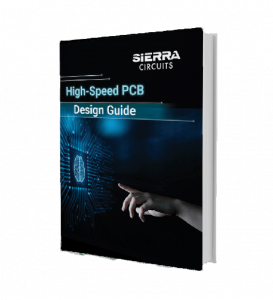 High-Speed PCB Design Guide
8 Chapters - 115 Pages - 150 Minute Read
What's Inside:
Explanations of signal integrity issues
Understanding transmission lines and controlled impedance
Selection process of high-speed PCB materials
High-speed layout guidelines
Download Now