Based in the Silicon Valley, Sierra Circuits is at the heart of the tech world. In a male-dominated environment, we can see more women entering the engineering field each day. We want to highlight these female engineers, and learn about their educational and professional backgrounds.
The talented engineer and CNBC's Make Me A Millionaire Inventor TV host Deanne Bell answered our questions.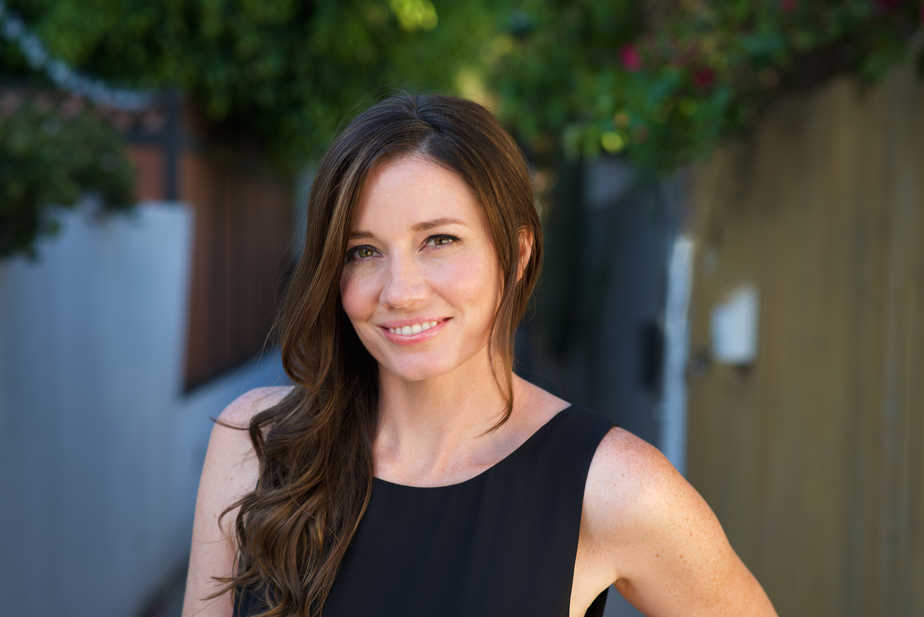 Can you tell us a little bit about your background?
I am a mechanical engineer, television host, and entrepreneur. I started my career as a design engineer before becoming a TV host for science and engineering shows, most recently on CNBC's Make Me A Millionaire Inventor. About 3 years ago I founded Future Engineers, an online education platform that issues national innovation challenges for K-12 students. Currently, Future Engineers hosts challenges for the ASME Foundation and NASA, which inspires students across the country to create inventions for astronauts in space. My day-to-day is as the CEO of Future Engineers, which is the best job in the world.
Why did you choose engineering as a career?
As a young kid, I would design and build gadgets in my backyard with a group of girls. We would gather trash and junk from thrift stores and use it to create whimsical machines. I loved turning my ideas into a reality. The challenge of communicating, designing, and collaborating with my friends to make our inventions come to life inspired me to take my passion for inventing to a new level and pursue a career in engineering. Also, I come from a family of nerds.
What does engineering represent for you?
Engineering is empowerment. It is empowerment to build anything you can imagine (whether physically or digitally). It is empowerment to lead a company, to manufacture a product, and to problem-solve in tough situations. And its empowerment to take risks. I've done some many things in my life, from hitchhiking in Tibet to biking the Pacific Coast to becoming a TV host, but I've always known that I could do those things under the umbrella of stability that my engineering career provides. Engineering isn't just a degree to me. It's the ability to take the creative ideas I have and make them happen.
According to your own experience, is it tough to be a female in a male-dominated field?
The everyday occurrences of unconscious bias have been my main career battles. As a young 20-something engineer I rarely met a person that wasn't surprised to learn I was an engineer. It can be tiring to always defy stereotypes and prove yourself. There was a point in my 20s when I questioned whether I wanted to stay in the field, not because I wasn't capable, I was just tired of the small stuff. But then that flipped completely on its head when I became a TV host. I was struck by the overwhelming drought of tech-focused women on television and in pop-culture. If I wanted to improve things for the next generation then I knew I needed to work in an environment where more boys and girls could see me as an example of a woman who loves engineering. And that hasn't been without strife. The first time I was on prime-time television, every aspect of my body and appearance was scrutinized by men online. Some people called me an embarrassment to science. The path to success ahead of me looked like a tangled web of pandering to men while trying to prove my integrity. So I shut off the noise and just focused on doing my job and doing it well.
Now, in my 30s. I'm a CEO and experienced TV host, so I guess you can say that I've proven myself. I wish we lived in a world where girls and young women starting their careers didn't have to prove themselves so often, but until those stereotypes and unconscious biases change, we often do.
What are the challenges you encountered during your engineering career?
The biggest challenge in my career was choosing an unconventional path. There wasn't a box that I fit in, so I've devoted a lot of time, thought, energy, and emotion into figuring out how to build my own box – perfectly suited for me.  The result of all that hard work is that I'm truly happy. Every day I wake up doing what I love.
Why do you think most women don't choose engineering?
Studies show that female interest in STEM drops off in high school. Why? There are theories, but I don't claim to have the answer. What I do know is that we, as engineers, can do a better job of explaining to kids, and the general public, what an engineer actually does for a living. Engineering can be hard to define because we do so many different things, but I'm on a mission to communicate our core similarities to students: We innovate. We invent. We improve. I'm not focused on telling kids that engineering is cool. I'm focused on educating students about what engineers actually do, so they can discover its inherent cool-factor on their own – boys and girls.
What is your advice for female engineers or female students in engineering?
Do what you love and find your confidence. Building confidence is a journey. If you encounter people who aren't a proponent for your success, seek out those who are. They are all around you and will help you filter out the noise, find your confidence, and find your path.
Embrace your creativity. Engineering problem sets in school have one right answer. Engineering problems in the industry have a million right answers. Your degree is preparing you with an analytical toolset which will ultimately flourish with your creativity.
Be an advocate and mentor for other women. The more we help each other, the more we all succeed.
Most exciting projects you have been working on?
At Future Engineers, we just completed a very exciting national challenge, the Two for the Crew Challenge. K-12 students designed objects that serve two functions on the International Space Station and one winning entry will be 3D printed on the International Space Station by Made In Space. It's creative, digital fun. Entries were submitted this week, and judging now begins!  The finalists will be given the opportunity to present their ideas to NASA experts.
If you haven't chosen this path, what would you have done?
I dabbled in architecture in college, but my heart brought me back to engineering. Every time I've thought about leaving, my heart brought me back. It's what I love, so I don't know what else I'd do. People often ask me why I left engineering to be a TV host. I never left. It's a foundation that has served me well no matter how my career evolves.
Where do you see yourself in 5 years?
I hope to have a healthy, happy family above all. And for my 3-year old daughter to be an 8-year old girl growing up in a world that offers her even more opportunity than I had. And to know that I played a small role in creating those opportunities for her … and for all other girls in this world.
Watch our Women in Tech webseries: