May 11, 2016
|
|
0 Comment
Design Requirements for Medical Devices and Wearables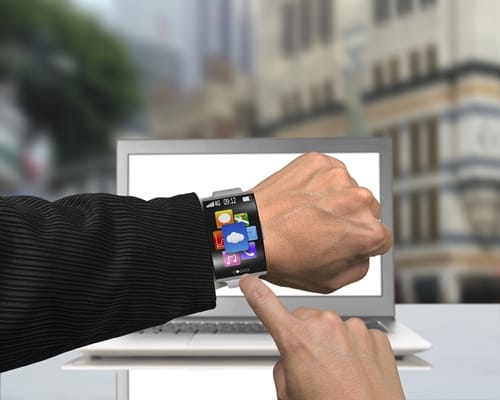 ---
 Fitness wearables and medical devices—including both wearable medical devices and implantable medical devices—have become increasingly popular and, as our blog recently highlighted, these markets are predicted to grow in coming years.
However, with new technologies come new design challenges. To assist companies as they move forward in this area, let's take a closer look at some of the most important design trends.
The Big Picture
Starting from a general perspective, there are two broad issues that need to be kept in mind as companies look to design health-related wearables and medical devices: Purpose and usability.
Application: First and foremost, the medical device or wearable must serve a valuable, clear purpose. This may seem obvious, but the fact of the matter is that wearable startups will often start with a solution in search of a problem. Instead, wearable and medical designers should start by identifying and understanding an existing clinical challenge which their device will help to solve or alleviate, Solidworks blog contributor Peter Rucinski asserts.
Usability: Similarly, medical devices and, even more significantly, wearables need to make sense. Wearables and medical devices have different design criteria, and require different perspective than designs for, say, smartphones. Many designers look at wearables with the same perspective that they use when developing smartphones, as Wired's Liz Stinson explains. Put simply, this approach does not work. Wearables and medical devices need to be more precise and more specialized, and they have unique physical requirements. Focusing on usability is essential to ensure that the device, whatever it is, offers definitive value and utility.
Physical Considerations
Once you've finalized your project details, the focus moves to the conceptualization and turning your GOALS into reality.
With a concept in place, the question becomes actualization. And when it comes to wearable tech and medical devices in the health care sector, there are again two key areas to focus in on.
Miniaturization: To think big in this sector, you need to think small. A key trend among both medical devices and wearables is miniaturization—these gadgets need to be as small as possible while still reliably performing their designated functions. In fact, many companies now aim to minimize the size of their electronics to the point where they are effectively "invisible" to the individual, as Andy Schimmoeller and Jeffrey Friend highlights for MDDI.
"To think big, you need to think small."
Flexibility: Just as importantly, companies in this area need to grapple with flexibility design difficulties. This is especially true when it comes to wearables, which typically must accommodate more bending and versatile circumstances than most electronics. Flexibility is particularly challenging for designers in the health care space because this has not been a major consideration for medical electronics in the past. Most of these types of devices used to be larger and more rigid, as Frank Vinluan highlights in a separate MDDI report. With the growing prominence of wearables and implantable medical devices, this is changing. Unlike their rigid alternatives, flex and rigid-flex PCBs are more durable, more heat-resistant, and—you guessed it—more flexible as well.
Diving Deeper
Together, these physical requirements make flexible printed circuit boards a natural fit for wearables and medical devices in the health care sector.
Vinluan made this point himself, writing, "As wearables expand their footprint in the medical device space, two-dimensional electronic circuits are no longer ideal. Devices that have interconnected moving parts or sensors affixed to a patient call for flexible printed circuits."
Flex PCBs have the advantage of not just being more flexible than their rigid counterparts, but can also be smaller, lighter, and, critically, more durable. All of this makes flex PCBs the ideal choice for wearables tech, as we discussed in an earlier blog post.
Of course, there are many different design decisions when it comes to flex PCBs, and it's essential for designers in this area to take into account the elements unique to health care devices. For more details on the guidelines and rules for your particular design, you need to know what class and type of flex board your board falls under. Read our article on flex classes to find out your board's flex class.

Flex PCBs offer just as much reliability as rigid alternatives, if not more so, while also offering greater durability. The issue at hand instead is making the right design choices with flex PCBs. One notable example is the question of which manufacturing class to utilize, given the specific nature and purpose of the wearable or medical device in question.

Interested in learning more about flex classes? Check out our in-depth examination of flex PCB manufacturing classes as they relate to health care device designs.

Tags: implantable devices, medical devices, wearable tech