June 24, 2015
|
|
2 Comments
The History of Flexible PCBs And Their Modern Applications

---
Modern electronics manufacturers often face contradictory requirements when integrating complex circuits into a finished application. The product needs to be light in weight, yet durable enough to survive in environments where heat, vibration and moving parts would tax traditional connections. Additionally, manufacturing cost means that circuit integration cannot involve a lot of expensive, error-prone human assembly: it requires the repeatability and quality levels of IC design. Finally, product lifecycles demand rapid prototyping and implementation, as time to market can make or break a product line. Flexible printed circuit boards (flex PCBs) offer advantages in all of these areas and can be used in a wide range of applications, from medical and aerospace to consumer electronics.
The Space, Weight, and Cost Savings of Flex
Redesigning a product to use flex PCBs rather than rigid PCBs deliver immediate benefits in weight. Customers commonly see weight reductions of up to 75% when compared to traditional designs. This comes from using incredibly thin substrates made of polyester or polyimide material—films that can be as thin as 12-120 microns thick. Conductive material traces are etched on the flex PCB, in as many layers as the PCB design requires. Typically, a coverlay is then applied to protect the layers from moisture, dirt and damage.
One important use of flex PCB design is the replacement of wiring harnesses and ribbon connectors once used to link together different boards—for example, to connect the engine control unit in an automobile to the dashboard or lighting components. The standardization and economy of scale that goes along with this also reduces assembly cost by reducing the number of components and interconnections, and allowing for high-quality mass production. Many flex PCB users find that they can reduce the cost of connections by up to 70% versus traditional wiring harness construction. And with the reduction in connection cost comes a reduction in costs associated with inconsistent quality—flex PCB's standardized construction also eliminates the source of potential errors from hand-built harnesses.
The History of Flex PCBs
At the beginning of the 20th century, early researchers in the burgeoning telephone industry saw the need to alternate layers of conductors and insulators to produce standardized, flexible electric circuits. An English patent from 1903 describes coating paper with paraffin and laying flat metal conductors to provide the circuits. Around the same time, Thomas Edison's notebooks suggested coating linen paper with cellulose gum, then tracing circuits on the gum with graphite powder. The late 1940s brought in mass production techniques, resulting in a number of patents for photo-etching circuits on flexible substrate as a way of replacing wiring harnesses. More recently, the addition of active as well as passive components to flexible circuits has introduced the term "flexible silicon technology," referring to the ability to integrate semiconductors (using technologies that include thin-film transistors) onto the flexible substrate. The combination of traditional advantages found within flexible circuit construction combined with onboard computing and sensing capability has led to exciting developments in several areas, most especially in applications in the aerospace, medical, and consumer-electronics fields.
Aerospace Applications
The heads-up display (HUD) as used in aerospace is a familiar technology with a clear purpose: displaying operational data directly in the pilot's field of vision alleviates the need to look away from a potential target to read critical operational data during flight. A recent extension of the HUD, applied to wearable technology, provides remote 3D holographic images in a flip-down visor mounted to a helmet. The holographic waveguide helmet-mounted display (HWVD) from HoloEye Systems provides high-resolution true 3D imaging, using flexible PCB cables to drive the waveguide optical system, which uses HoloEye's liquid crystal on silicon (LCOS) display technology. The flexibility, reliability, and performance of the flex PCB cables makes the HWVD effective in realtime use for avionics, and the light overall weight makes it feasible to mount the display directly on the pilot's helmet, instead of in the aircraft.
Medical Application
A medical device company utilizes flex PCB designs as important components of a new class of hearing-assist devices, providing higher range and resolution (125 Hz to 10,000 Hz) than currently available hearing devices. The underlying premise is revolutionary: a small photoreceptor and micro-actuator are placed inside the ear canal, with the micro-actuator in contact with the eardrum. Outside the ear, as in conventional hearing devices, a microphone captures sound and a digital signal processor (DSP) converts it to digital signals to be sent into the ear. But here's where things get exciting: the digital signals actuate an infrared laser located inside the ear canal, which in turn excite the photoreceptor, turning the digitized audio into a small current which drives the micro-actuator, causing the eardrum to vibrate.
Flex PCB design permitted the engineers to mount the microphone, DSP, and battery in a tiny, compact package that fits behind the ear, and which allows the laser to provide both power and signal to the passive photoreceptor and micro-actuator. While this is currently still an investigational device, the technology is promising and exciting.
The amount of applications and uses for flex PCBs within the consumer industry are too exhaustive to list. But simply put: if you wear it, carry it, or drive it, there's a good chance it has flexible PCBs in it.
The first flex PCB most people think of is typically the connector between the keyboard and screen of a laptop. Similarly, flip phones use flex PCBs to connect the two halves of the phone. The moving print head of modern printers use flex PCBs in place of the older-style ribbon connectors; likewise, the read/write head of disk drives—which require billions of flexing operations during the product's lifecycle—have benefited from the increased reliability and cost-effectiveness of flex PCBs.
Automotive applications in particular carry a number of advantages, not only in the usual arena of reliability, but even more so for the weight savings that a flex PCB offers compared with a standard PCB and wiring harness. Weight is the enemy of fuel efficiency (or range, for electric/hybrid vehicles), and flex PCBs greatly reduce the labor involved in manufacturing a traditional automotive wiring harness. And the inherent resistance of flex PCBs to vibration makes them ideal for the harsh environment inside a motor vehicle.
Whether for cost reduction, longevity, improved product quality or performance, flexible PCBs offer an effective way to connect the various modules of an electronic system.
DOWNLOAD OUR FLEX DESIGN GUIDE: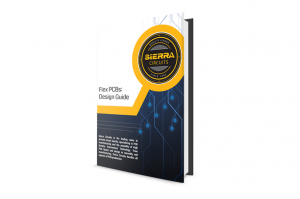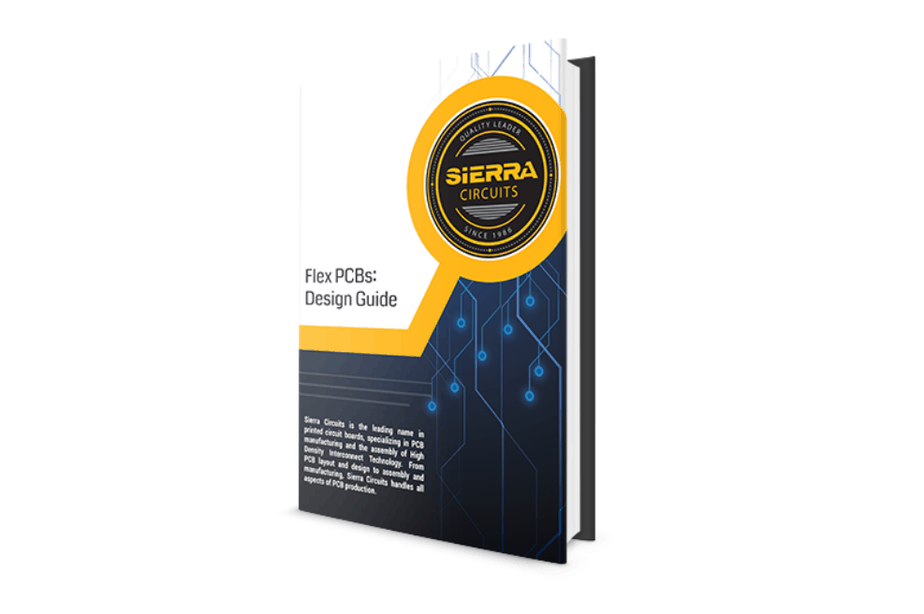 Tags: HoloEye