July 22, 2019
|
|
0 Comment
ISRO Takes Another Leap in Space with Successful Launch of Chandrayaan-2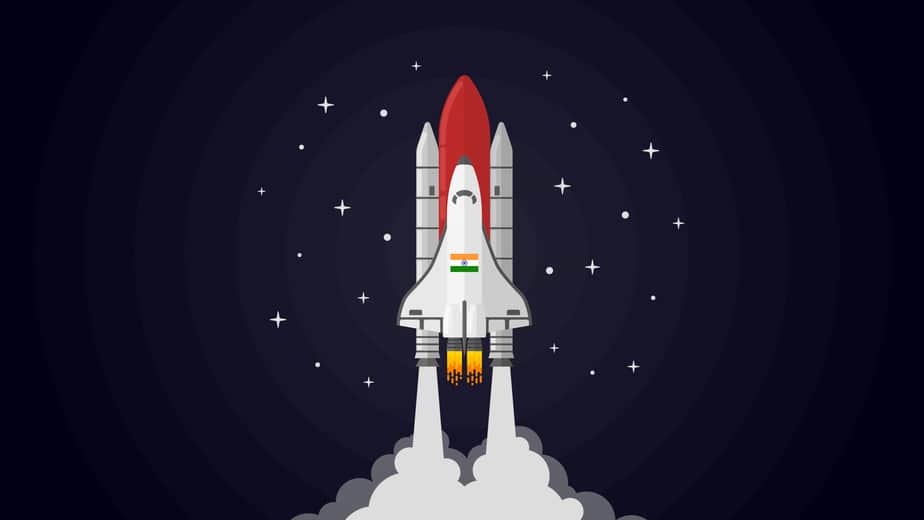 ---
ISRO (Indian Space Research Organization) has successfully launched Chandrayaan-2 on 22nd July at 21:21 UTC, which is their second lunar exploration mission after Chandrayaan-1. With billions of hearts beating, ISRO takes a major leap in its dream to place a rover on the moon.
The launch of Chandrayaan-2 took place from Sriharikota Space Center on 22 July 2019 with the help of Geosynchronous Satellite Launch Vehicle Mark III (GSLV Mk III), an indigenous technology developed by ISRO. Chandrayaan-2 currently carries a lunar orbiter, lander, and rover. Chandrayaan-2 will map the location and abundance of lunar water as its primary goal.
The lander and rover are placed on a high plain between two craters, which are successively named as Manzinus C and Simpelius N. These will be placed at a latitude of about 70° south. The wheeled rover is expected to move around the lunar surface while collecting on-site chemical analysis. The data collected from wheeled lunar will be sent to earth through the Chandrayaan-2 orbiter and lander. The Chandrayaan-2 orbiter, rover, and lander are flying on the same launch.
An Elite Opportunity
ISRO (Indian Space Research Organization) chief, K Sivan said in the press interview, "I'm extremely happy to announce that the GSLVMkIII-M1 successfully injected Chandrayaan-2 spacecraft into Earth Orbit. It is the beginning of a historic journey of India towards the moon and to land at a place near the South Pole to carry out scientific experiments." Notably, After the successful landing, India will be 4th country to achieve a soft landing on the Moon, after the space agencies of the USSR, USA, and China. Earlier, Chandrayaan 1 had discovered evidence of water molecules. However, further studies are required for the extent of its distribution on the lunar surface and sub-surface.
The launch of Chandrayaan-2 was delayed from 14 July 2019 at 21:21 UTC (15 July 2019 2:51 IST) due to a technical glitch. The successful launch of Chandrayaan-2 has put India in another elite list of space explores. Previously, China completed its moon mission on 7 December 2018 with the Chang'e 4 mission. The Chang'e 4 mission was launched for landing on the farside of lunar. On 3 January 2019, Chang'e 4 landed on the far side of the Moon.
Successful moon landing will provide the best linkage to Earth's early history, while analyzing the undisturbed records of the nascent Solar System environment, further claimed by ISRO in their official statement. For us, any mature model that exists and explains further mysteries of the Moon's origin will be a gift. Scientists across the world, who are busy mapping the lunar surface and studying variations in its composition, will be thrilled with these moon exploration missions.