One of our first stops at the San Mateo Maker Faire was Intel's booth. And based on the awesome spiderbots on display, this was an excellent choice. Intel first began working on their spiderbots (six-legged robots with the ability to move) six or seven years ago. Several iterations later, the robots are capable of four different behaviors (or dance moves) in tandem with one another.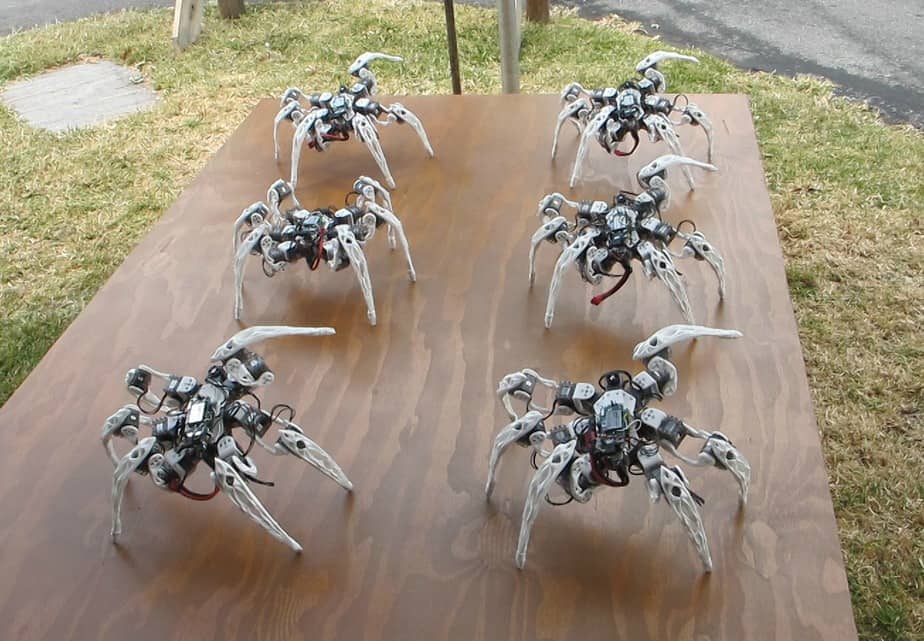 Jameson Williams, New Concept Development at Intel, said Maker Faire was a perfect place to "showcase simple robotics applications using Intel's Edison." Each robot is equipped with a battery that lasts approximately two hours.
The 3D printed robots run on Intel Edison, a computer the size of an SD card. One spider's parts can be printed in two days on an eight-inch 3D printer.
Follow us on Twitter for updates and news.