Sierra and Altium have teamed up to bring you a rigid-flex webinar. We discussed rigid-flex PCB design for manufacturing tips, sample stack-ups, and best practices for your next design.
In it, we will be discussing:
– How to design the most cost-efficient rigid-flex layer stack-up.
– How to avoid wasting money and time on paper doll prototyping.
– How to save money on material selections for adhesives and copper layers.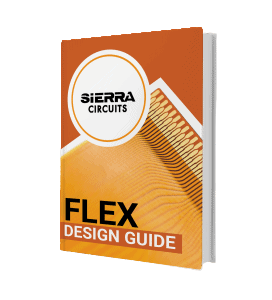 Flex PCB Design Guide
10 Chapters - 39 Pages - 45 Minute Read
What's Inside:
Calculating the bend radius
Annular ring and via specifications
Build your flex stack-up
Controlled impedance for flex
The fab and drawing requirements
Download Now
Also read: How to Export Gerber and Production Files in Altium Designer