November 6, 2015
|
|
0 Comment
A Flex and Rigid-flex PCB Glossary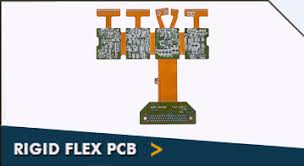 ---
From design and fabrication to assembly and application, there are considerable differences between traditional rigid PCBs and flex and rigid-flex PCBs. Before working on your flex and rigid-flex PCB designs, make sure you know some of the terms and classifications. Sierra Circuits' flex and rigid-flex glossary covers all the terms you'll need to know before designing your upcoming circuit board.
Perfect for designers with all levels of experience, this PDF is a must-have for all designers who work with flex and rigid-flex PCBs. Download for free here.
Want to learn more about flexible PCBs? Click Download our Flex Design Guide.