February 8, 2016
|
|
0 Comment
Behind the Scenes with Flex PCBs, Part 2
In the first part of this miniseries on working with flex printed circuit boards, we explored some design tips from flexible circuits expert Vern Solberg. During a recent interview, he offered several helpful pointers for ensuring maximum reliability, manufacturability, and economy when planning out your flex PCB, including:
Design rules
Stick to standard design rules, since it will enable you to avoid using advanced technologies and also keep your overall costs down. Putting your flex layer within your rigid layers is one of the most reliable ways to design your rigid-flex PCB. However, multilayer boards with greater complexity are increasingly in demand as pin counts rise and thousands of I/Os get incorporated into some devices.
What does your stackup look like?
Optimize for the application in question. There is no "one size fits all" approach to flex PCB design. For example, you may find yourself needing something more sophisticated than single-layer flex, meaning you may need to consider rigid-flex and also make key decisions about options such as whether to use stiffeners.
Know your PCB supplier and their capabilities—you don't want to end up designing a board that can't be manufactured. Suppliers have their own particular design rules and recommendations that should be taken into account from the get-go.
Testing and modeling
Prototyping allows you to find out what requires such attention—e.g., maybe you should look again at the reinforcement in the board or modify its dimensions. However, it is still a good idea to avoid this type of trial and error and the rework that comes with it, if possible. Solberg recommends making paper doll models to ensure that you get it right the first time.
"I have created a number of models simply with a piece of stiff paper, or mylar," explains Solberg. "I will glue rigid sections to it and put on the primary components. I make sure the thing fits first, and then it is up to working with the supplier to choose materials that are going to withstand whatever environment you have to deal with."
The polyimides used in coverlay are rugged enough to handle most environments. However, issues are more common with laminates, which are less robust under harsh conditions. Laminates are not suitable with certain chemicals or adhesives, and without reinforcement, the vias are liable to crack. The copper found in flex PCBs differs from the copper found in rigid PCBs. Flex materials also do not have glass weave, or suffer from caffing—i.e., material cracking once we drill into it.
Sierra Circuits is an experienced PCB provider, with years of expertise in flex manufacturing. We offer turnkey service for high-reliability flex PCB in two days or less. Find out more on our main flex PCB page.
DOWNLOAD OUR FLEX DESIGN GUIDE: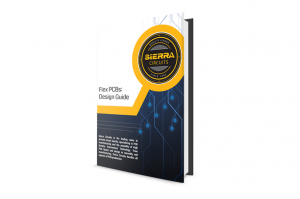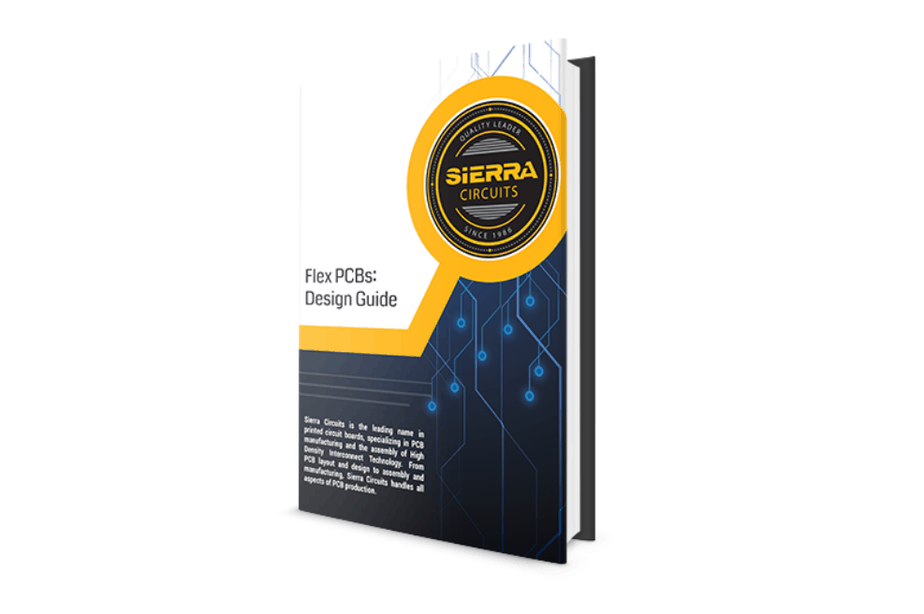 Tags: coverlay, interview, laminate, polyimide, stiffener