Flexible PCBs have created a significant buzz in the global landscape over the past few years. Additionally, the growing importance of flexible PCBs in the field of the Internet of Things will further drive demand. Several organizations are making serious efforts to speed up research and development activities for the development of advanced flexible PCBs. However, only a few of them have been successful in achieving the desired capabilities in flex PCBs.
At the same time, we are emphasizing on the advantages of partnering with businesses that follow the design guidelines set for flex PCB design. This allows to meet all the requirements for detailed drawings so you can avoid revisions and delays, and fully benefit from quick-turn PCB fabrication.
With that in mind, let's take a close look at these 10 drawing requirements in flex PCB design.
10 Drawing Requirements for Flex PCB Design
1. The Basics
First and foremost, there are several board elements that must be included in your design. These include:
Layer count
Finished board thickness
PCB materials used
Surface finish
These may seem like obvious requirements, but they occasionally go overlooked. When that happens, the PCB manufacturer will need to follow up for clarification, delaying turnaround time.
2. A Drill Symbol Chart
The drill symbol chart indicates all of the finished hole sizes, as well as the hole size tolerance, for your circuit board design. The standard finished hole size is +/- .003″ but this is never assumed, so this measurement must be stated on your design drawing.
"The dimensional drawing should define the rigid to flex interfaces."
3. Dimensional Drawing
The dimensional drawing identifies a number of critical measurements for the PCB design. Notably, the dimensional drawing should define the rigid to flex interfaces, noting where these two types of material meet. While the typical outline tolerance is +/- .010″, it is imperative for the designer to determine and clearly state whether this meets their specific needs. The dimensional view is adopted, in the cast of pallet or array.
4. Board Construction and Layer Order
This documentation differentiates between layers comprised of rigid material and layers containing flexible material, such as copper weights. Without these drawings, the PCB manufacturer will need to follow up with the customer, delaying turnaround time.
5. Notes
Along with the flex PCB drawings themselves, you'll need to present accompanying notes when submitting your circuit board design. These notes should encompass a broad range of specific details. For example, your notes should state:
Class, wiring type, and installation use requirements
Electrical test requirements
Packaging and shipping needs
The notes should also include specific design requirements, but that point deserves its own section.
6. Specific Design Requirements
In many cases, particularly when it comes to prototypes in areas like the Internet of Things, you'll have unique PCB design requirements that do not fit into any of the above categories. In order to maximize quick-turn benefits, these need to be presented as part of the design drawings early in the design process. Communication between designers and fabrication houses before designing begins and throughout the manufacturing process will speed the process, even more, allowing for no confusion or delays.
7. Flexibility
This last drawing requirement isn't what you think. We're not focused on the flexibility of the PCB, but rather the design itself.
8. High-Density Design Considerations
Advanced features such as extended lengths, multi-layers, non-traditional material constructions, and specialized foils are added during high-density applications. The size of fine lines can vary from 50 microns with a minimum pitch of 100 microns. The size of micro-vias with precise mask registration is another crucial factor during high-density designs.

9. Dimensional Stability
Dimensional stability is an extremely important factor that needs to be addressed by designers, particularly in high-density designs. Small dimensional changes can easily occur in the circuitry panel as it undergoes processing. Additionally, these PCBs are exposed to various processes including etching, electroplating, pressures, temperatures, and chemistries. It becomes important for designers to consider the above changes for deciding the part numbers for a new flexible circuit.  Additionally, designers also require to take several steps by following empirical data available with them.
9.1. Need for Counterbalancing Dimensional Changes
Manufactures always look to limit production costs with suitable panel sizes. It is paramount for designers to compensate for dimensional changes. Different methods can be adopted by designers to adjust for dimensional changes occurring during circuit design.
9.2. Implementing Scaling Factors
Designers must apply various scaling factors on secondary layers of the PCB board. These dimensional changes need to be determined before final circuit designs as well. Several in-process measurements must be adopted by the designer and fabricators with the help of scaling factors. These calculations are performed via dynamic methods. Implementation of finalized drilling program a multilayer circuit helps to improve dimensional stability as well.
9.3. Software Compensations                                             
Various software-controlled operations and calculations are performed to analyze detects or dimensional shifts. These calculations are performed with the help of optical fiducials. These methods involve measuring the targets that are present on the outside corners of the panel. Proper alignment is done after several illustrations, thus implementing the necessary X, Y, and theta corrections.
10. Need for Shielding
Shielding another important parameter that needs to be considered for flex circuits. Various methods are implemented for performing shielding. The shielding is performed for limiting the effects of EMI and ESD. The shielding also helps in keeping impedance requirements under wraps. Four types of shielding are typically performed by designers including,
Copper Clad
Copper crosshatch
Silver paste/epoxy
EMI Thermoplastic shielding film
Writing for Engineering.com, Kagan Pittman noted that it impossible for engineers and designers to accurately predict all of the potential ways that a circuit board design could go awry.
Sometimes, designers will refuse to alter their designs, even when the PCB fabrication partner offers manufacturability or reliability suggestions. Industry expert Al Wright told Pittman about one such instance he ran into where the client, instead of adapting, went to another manufacturer. As a result, the PCB produced was completely faulty. If you're not sure whether the suggestions made will be applicable to your design, ask the fab house to elaborate on the potential issue.
The purpose of these drawing requirements is to help you make the most of your partnership with a PCB manufacturer. If you've chosen an industry-leading PCB firm to work with, then you should absolutely take advantage of the expertise and guidance they offer. That means you need to be flexible and open to suggestions.
For an even more in-depth look at drawing requirements, check out our Flex PCB Design Guide.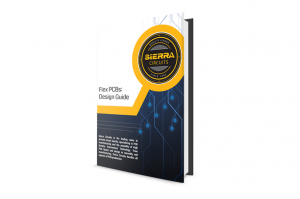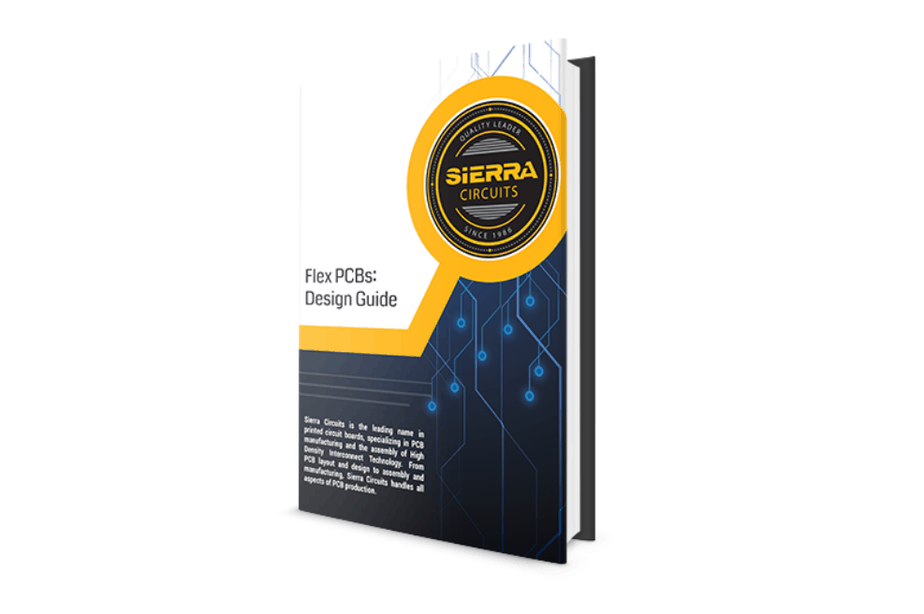 Updated by Pankaj Shrotre on June 11th, 2019.