July 29, 2016
|
|
0 Comment
3 Tips for Your First Micro Printed Circuit Board Design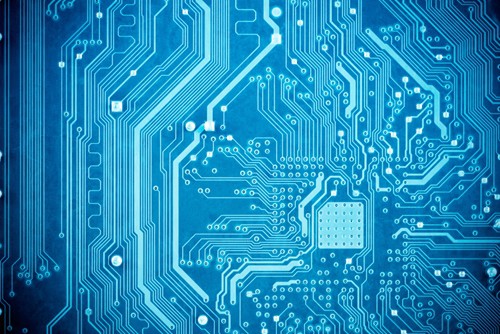 ---
 We've focused heavily on the topic of the micro printed circuit boards in this blog lately. In this blog post, our goal is to offer concrete advice for anyone considering the use of microelectronics in their next design. Here are three recommendations to ensure your first design will be a success.
1. Know the Manufacturer's Capabilities
This is by far the most important step to take when working on a a micro PCB design, regardless of the specific application or type of microelectronic you want to develop.
This tip is relevant when starting any PCB design work. However, knowing their capabilities and services are especially crucial for micro PCBs. For a company that has never pursued micro PCB designs before or never worked with a given PCB fabrication firm on this type of product, this is essential.
"Micro PCB fabrication capabilities vary greatly from one PCB manufacturer to the next."
The reason is straightforward: Micro PCB fabrication capabilities vary greatly from one PCB manufacturer to the next. In fact, micro PCBs are still fairly new, and complex enough that many PCB manufacturers will offer limited to no microelectronic capabilities or support. For a micro PCB design to prove successful, you'll need to ensure the manufacturer is able to meet your base-level requirements.
Keep in mind your design needs to fall within their guidelines. If you incorporate elements into your design which the manufacturer cannot meet, rework will be required. This will lead to delays, slowing both turnaround time and speed to market.
2. Speak to an Engineer
Connect and discuss your next project with an engineer at the PCB manufacturing house early on and, ideally, throughout the design process.
This is especially critical given the fact that, as we've covered in previous blog posts, micro PCBs are opening up the realm of microelectronics to countless organizations that have little-to-no experience in this space. For example, a company specializing in blood test equipment may be interested in developing a miniaturized version of this device which requires a miniscule amount of blood for analysis. This is a perfect example of micro PCB's potential, yet in this case the company in question likely does not have a PCB layout engineer on staff who has worked on micro PCB designs in the past.
This is why it's crucial to work with a board shop that offers guidance from its own engineers during each step of the micro PCB design process. While some PCB manufacturers, such as Sierra Circuits, deliver this level of service to all of their clients, many do not. If a micro PCB manufacturer does not provide engineer-led support and expertise to clients working on micro PCB designs, then your company should probably look elsewhere early on in the design process.
3. Pay Attention to Hole Sizes
While it may seem obvious, it's worth reiterating: every element of a traditional PCB design needs to be adjusted to fit the smaller scale of micro. This can be a challenge for PCB layout engineers familiar with traditional PCB designs. The most common mistake we see in this area is the inclusion of over-sized holes. In fact, micro PCB designs should feature laser microvias to interconnect between substrate layers. If the holes are too large in the design, as is often the case, it will result in suboptimal or even nonfunctioning micro PCBs.
This again goes back to the importance of working with the right micro PCB manufacturer. When the PCB house acts as a partner, you'll have an expert you can turn to during every step of the PCB process to make sure your micro PCB design meets all necessary requirements.

Tags: prototype, Via