Contents
The U.S. is set to capture chunk of market share in the medical device industry with the development of niche technologies focused on improving the health of people.
The global medical device market is expected to value at $603 million in 2025 and will grow at a CAGR of 5.9%. Medical technology devices are used for home care, hospital care, ambulatory care, and medical laboratories among other applications. These devices perform vital function including diagnostic and monitoring, prevention, and surgical treatment, to name a few.
Medical technology devices are classified as per the FDA (Food and Drug Administration) into Class I, II, or III – based on their risks and the regulatory controls necessary to provide a reasonable assurance of safety and effectiveness. Dental equipment, electro-medical equipment, in-vitro diagnostics and irradiation apparatuses, surgical and medical instruments among others, all come under the FDA medical device classification. These products are used in the prevention, diagnosis or treatment of illness or disease, or for detecting, measuring, restoring, correcting, or modifying the structure or function of the body for some health purpose.

Medical technology is a broad field where innovation plays a crucial role in sustaining health. Areas like biotechnology, pharmaceuticals, information technology, the development of medical devices and equipment, and more have all made significant contributions to improving the health of people all around the world. Today, the rising importance of technology in healthcare cannot be overstated enough.
Some technologies will change the healthcare landscape in the near future. For instance, artificial intelligence (AI) offers new and more effective ways to identify, diagnose, and treat patients. The use of AI will save billions in the healthcare industry and could enhance patient care by improving the precision of processes as per several international reports. AI can help in monitoring health epidemics, and create efficiencies in medical research and clinical trials.
Medical device manufacturers are experimenting with technologies, such as artificial organs, wireless brain sensors and clustered regularly interspaced short palindromic repeats (CRISPR). However, it is critical to meet required quality standards. For instance, there was a massive spike in recent years in the U.S. wherein a large number of units were recalled due to different types of software failures and false results.
Get more details from our article medtech pcb design considerations with IPC and UL standards.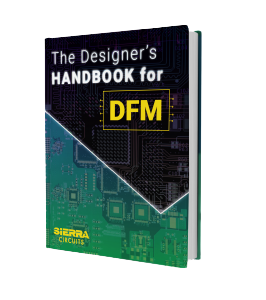 Design for Manufacturing Handbook
10 Chapters - 40 Pages - 45 Minute Read
What's Inside:
Annular rings: avoid drill breakouts
Vias: optimize your design
Trace width and space: follow the best practices
Solder mask and silkscreen: get the must-knows
Download Now
The immense popularity of smart wearable that monitor blood pressure and self-adhesive biosensor patches that track temperature and heart rate will drive future market growth. Wearable tech will witness an increased penetration among consumers who need individual health support to track anomalies.
The United States is the world's biggest hub for the next generation of medical technologies, and it shows no signs of slowing. The American medical device industry was valued at $141.2 billion in 2019. The estimated growth in the region is $245 billion by 2025, driven by new market entrants focused on new product development and R&D activities.
Existing market players with a global reach are introducing new and innovative products. For instance, Google, Fitbit, Apple, and Nike have launched smart wearable that are designed for individual users. Heart rate and blood pressure monitoring devices can be easily availed for home care. New partnerships among technology firms create a unique opportunity in the medical device field. In November 2019, Enlitic has partnered with NXC Imaging to help integrate medical AI into clinical practice in the U.S.