Contents
We met Tim Wang Lee at PCB West 2022 and discussed the advantages of high-speed digital applications (HSD apps). Watch the entire video to learn more.
What is high-speed digital application?
Tim Wang Lee: High-speed digital application is the ultimate tool to perform power and signal integrity analysis on your hardware design.
Why would someone need HSD apps?
Tim: Performance verification of the PCB design is a time-consuming process. The HSD app helps you overcome this limitation through its intuitive SI and PI analysis. It is a simple process where you can import the layout, run the simulation, and predict the success of the design. You can also identify the errors, generate a report, and take the required measures to fix them.
How is this different than the built-in analysis tools in PCB layout software?
Tim: The performance analysis of the built-in PCB design software is not specific and focused. On the contrary, the HSD apps are engineered with advanced design systems (ADS), SI Pro, and PI Pro. Therefore, you can trust, verify, and use reliable results in your design cycle.

What do you see as the future of PCB layout and simulation?
Tim: Cloud is the new thing now. It lets the teams connect and collaborate to maximize productivity. HSD Apps can be used as a stand-alone tool throughout your organization as a common language and link between engineers. Apart from this, diagnostics is also important. HSD not only helps to identify the error but also provides a possible solution.
Tim Wang Lee is a signal and power integrity application scientist in the electronic design automation group at Keysight Technologies. He has a Ph.D. in electrical engineering from the University of Colorado at Boulder. His research is oriented toward high-speed channel design and ways to improve the correlation between simulation and measurement.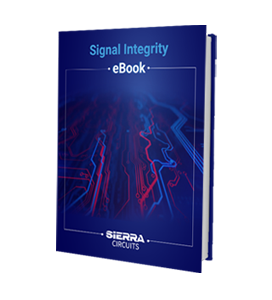 Signal Integrity eBook
6 Chapters - 53 Pages - 60 Minute Read
What's Inside:
Impedance discontinuities
Crosstalk
Reflections, ringing, overshoot and undershoot
Via stubs
Download Now