Contents
The Stanford Solar Car Project (SSCP) team has set its foot on the land down under, Australia. The crew is electrified to compete in Bridgestone World Solar Challenge and is ready to unleash their mighty solar car, the Black Mamba.
Black Mamba, the 14th solar car designed by the SSCP, is all set to race in the desserts of Oz and will showcase the technology that the team has put together.
As per www.worldsolarchallenge.org, the 2019 Bridgestone World Solar Challenge has registered a record number of official entries, this time. David Ridgway, the Australian Minister of Trade, Tourism and Investment, has confirmed the entry of 53 teams from 24 different countries. The 3000km journey begins from Darwin and ends at the finish line in Adelaide. The race commences on October 13 and ends on October 20. The Bridgestone World Solar Challenge which was initiated in the year of 1987, has gained popularity over the years.
The Solar Car, Black Mamba's Unique Design
The green car makers are going into the contest with sheer speed and agility with their Black Mamba. The Stanford Solar Car Project crew has explored new ideas when it comes to the design part. The unique craftsmanship lies in the combination of the asymmetrical layout of many of the catamaran cars with a single fairing design.
With the passion to conquer the solar power challenge, the team braces itself for the 8-day long race in the midst of the Australian desert. As much as the team is excited to take part in this contest, they are also quite eager to see the stars and Milky Way over the outback.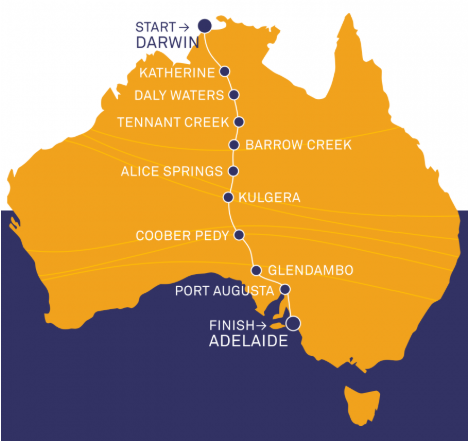 The whole point of this race is to develop an eco-friendly and sustainable transportation system. The day where fossil fuels are no longer utilized is fast approaching.
We at Sierra Circuits, as one of the sponsors, are immensely proud of the student group. Keeping our fingers crossed, we hope Black Mamba will relentlessly win the race. We aspire to see the team fly the American flag high above the city of Adelaide.
With the power of the Sun, Black Mamba is set to conquer the Australian dessert. The Dutch, on the other hand, has dominated the BWSC race with a winning streak since 2013. Will the team outrun the Dutch this time?
Hold on to your hats, its race time in Australia. Let the adrenaline rush begin by burning the rubber, not fossil fuel.
Quote and order your circuit boards online with our Turnkey PRO tools in just a few minutes.