Last Sunday, Sierra Circuits finally got to meet the University of Washington Hyperloop team, UW Hyperloop, after making a 6-hour drive from the Silicon Valley to SpaceX's headquarters in Hawthorne for the Pod Competition Weekend II. As a UW team sponsor and PCB provider, we wouldn't miss it for anything!
UW Hyperloop won the Subsystem Safety Technical Excellence Award during the design phase of the first competition for their magnetic levitation pod, which was designed to reach 100 mph. However, they could not race their capsule in the 0.75-mile long tube at SpaceX during Weekend I in January. "We qualified to race but there was simply not enough time for every team to race," one of the leaders of the UW Hyperloop team explained to us.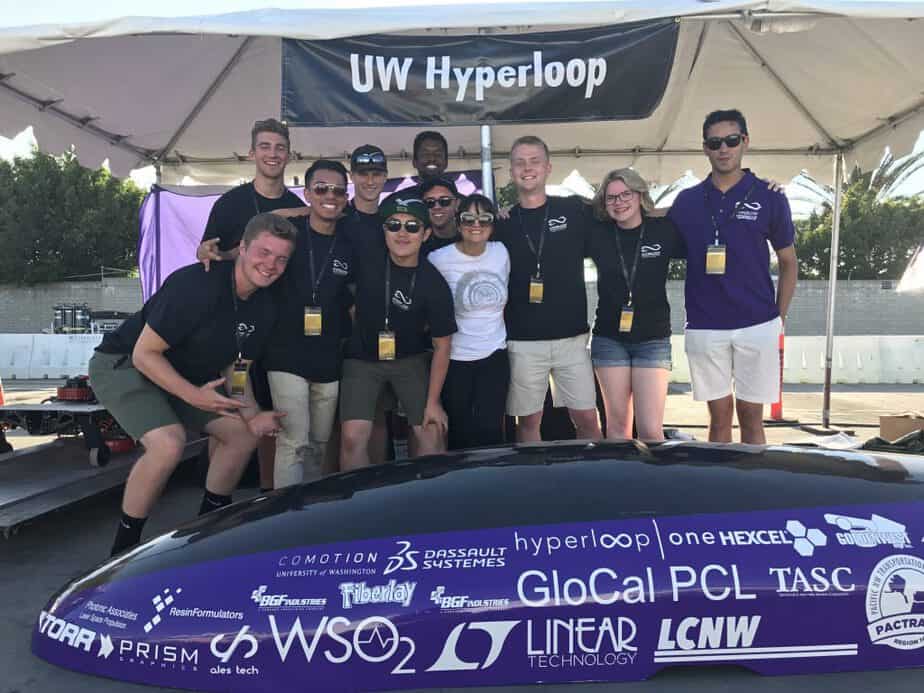 Straight after the first competition, the team went back to work on its pod. The students figured out a way to optimize their capsule for speed. And seven months of hard work later, UW Hyperloop was back on track!
We interviewed John Buffalo, one of the engineering students of UW Hyperloop, who explained that the pod is made of two batteries to power the electric motors. During Weekend I, most of the teams tried to make their pods levitate using magnets, but they failed to reach the necessary high speeds. Since the aim was top speed for Weekend II, the team decided to make the pod more lightweight and to run on wheels instead of passive magnetic levitation, which would minimize the drag that was caused by the magnets rubbing on the aluminum interior finish of the loop.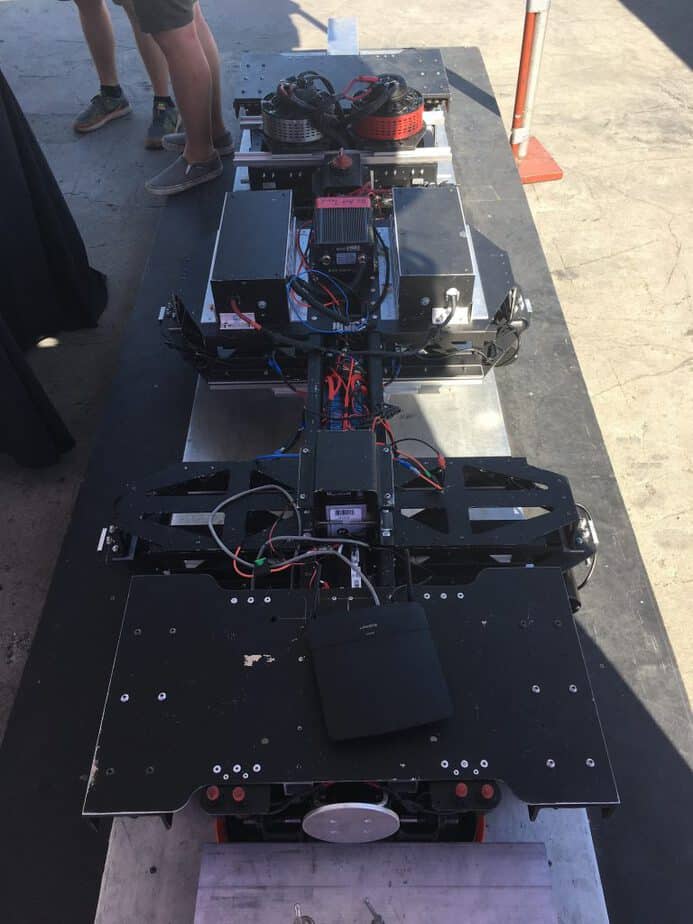 For Sierra Circuits' contribution, we manufactured and assembled a rigid PCB – which was a custom CAN transceiver – and microcontroller boards for the team of the University of Washington. "This was the main component on controlling our pod," stated Nicole Lambert, a mechanical engineering student and the Co-Director of UW Hyperloop.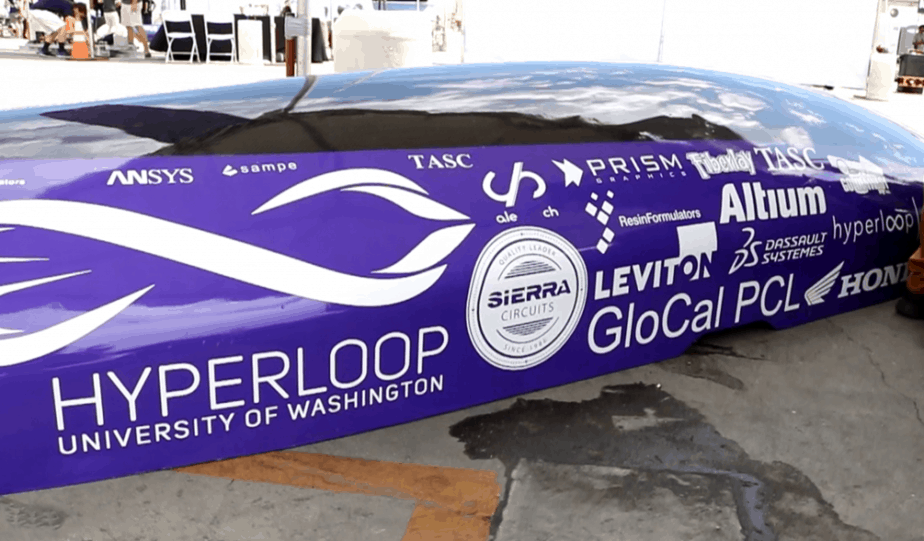 In addition to swapping out wheels for the magnetic levitation technology, the students also chose to go with a friction-based propulsion system, increasing onboard propulsion by a factor of two. After all these efforts and calculations, it was finally time to get ready for the testing phase. "We really enjoyed seeing the pod run across the subtrack," Buffalo said.
Unfortunately, the team was not selected to race its pod on the Hyperloop track for Competition Weekend II. However, Lambert told us, "We estimate that our pod can go 120 mph. The trick for this speed was to optimize to make things lightweight and rigid allowing for the quick speeds."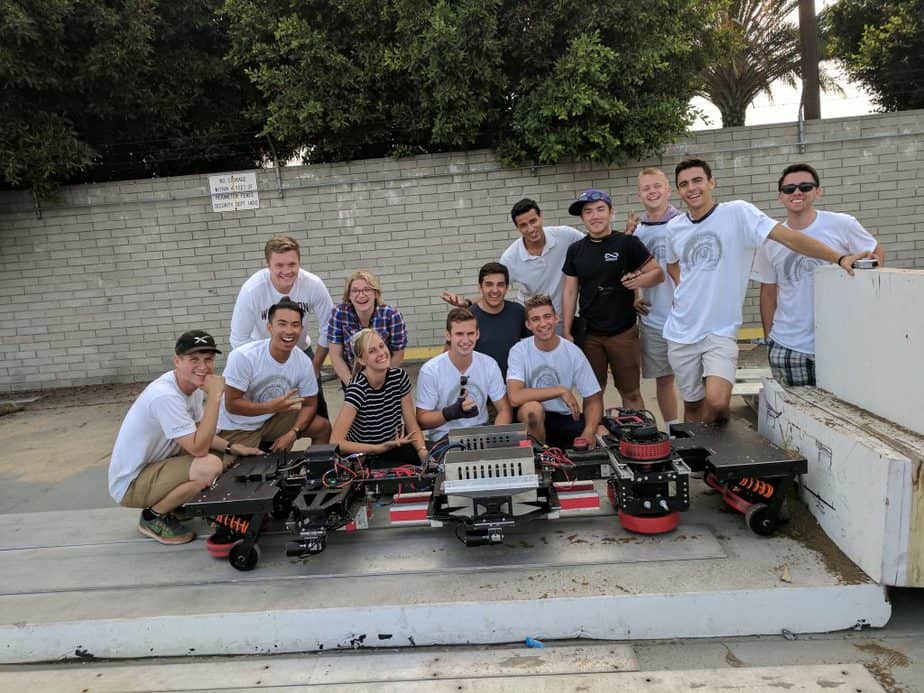 UW Hyperloop was very impressed by the German team Warr, which raced its pod up to 201 mph on the track right in front of Elon Musk. "Warr's performance was very impressive, especially from a student team. I think that with some fine-tuning we can be up there as well!"
Since UW Hyperloop will be back for the next competition, we cannot wait to witness its performance! The team is very excited about participating in the third part of the competition, even though they think Hyperloop will not become a reality anytime soon. Lambert explained, "The technology is there, but the real challenge is the infrastructure. Building a tube is challenging due to the land regulations and getting funds to build it. That being said, it is a good learning experience for engineering students to work together and get their hands dirty building a Hyperloop pod."
Weekend III is scheduled for next year, probably around January or February. "We hope to have a new pod by taking the things we like from this pod and optimizing them for the goal of the next competition," Lambert said.
Sierra Circuits looks forward to continuing to walk this journey with UW Hyperloop. Third time's a charm!
Turnkey Pro
Ordering PCBs just became faster and easier than ever. Sierra's new Turnkey Pro tool helps you to order your boards entirely online from fabrication to component procurement and assembly. This revolutionary service streamlines the entire circuit board ordering process, eliminating delays and hassle. Sierra offers 5, 7 or 10 day turnkey options and you can get your quote and place your order in just 5 minutes. Click here to learn more.