Contents
North America is leading the global cube satellite market today, with the US expected to increase its dominance through 2025.
The global cube satellite market is expected to witness a CAGR of 12.2% during the forecast period to reach revenue of $275.8 million by 2025. The global market for cube satellites will continue to grow due to a significant demand from applications spanning various end-users such as military, educational institutions/universities, and commercial.
Cube satellites are increasingly used for prediction of the earth environment, such as earthquake forecasting, climate change, ionosphere monitoring, agriculture, forestry, wildlife, weather forecasting, disaster monitoring, and other applications of earth science. Cube satellites are also gaining prominence for scientific understanding, low radiations analysis, optical communication, and other scientific applications. Thus, the increasing usage of cube satellites for earth environment sensing is expected to impact on the growth of the cube satellite market during forecast.

For communication applications, cube satellites are being majorly deployed in order to serve the worldwide IoT services, internet coverage, machine to machine communications, etc. Furthermore, favorable government policies for the commercial use of space are anticipated to increase the deployment of cube satellites for communication applications. Thus, various players providing commercial services are anticipated to invest in the manufacturing of cube satellites and their launch, since it is considered as a competitive solution for communication applications.
However, hardware challenges for cube satellites, such as miniaturization, power control, antenna design, delay tolerant networking and configurations are anticipated to limit the usage of cube satellites. The small form factor of cube satellites with limited access to solar energy is expected to increase system design challenges. Moreover, cube satellites are small in size and so are their electronic components which are more sensitive to stray radiations, hence it reduces the sampling capabilities of sensors, thereby hindering the cube satellite market.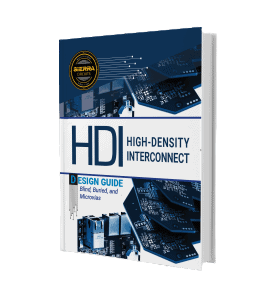 HDI PCB Design Guide
5 Chapters - 52 Pages - 60 Minute Read
What's Inside:
Planning your stack-up and microvia structure
Choosing the right materials
Signal integrity and controlled impedance in HDI
Manufacturing considerations for higher yields
Download Now
North America holds the largest share in the global cube satellite market and is expected to have a steady growth over the forecast period. The US has the highest number of patents registered relating to this technology owing to the aggressive nature of research and development executed by the major players & universities in the region. The APAC region is expected to grow at a highest rate during the forecast period principally due to the rising investments & budget of various countries for commercialization of space and cube satellite projects. In recent years, various countries have started developing cube satellites through national cube satellite programs. These satellites are expected to be used for the purpose of education and training missions, military, commercial & scientific missions, and others applications.
The global cube satellite market is consolidated. The key players utilize innovation, diversification, mergers and acquisitions, collaborations, geographical expansion, and product differentiation to capture the market and step up the ladder. The competitive rivalry is high as the cube satellite industry is complex in nature. Also, the high requirement of technical expertise acts as a barrier to the entry of new players. The key players in the cube satellite market include AAC Clyde Space, Planet Labs, Capella Space, Sierra Nevada Corporation, Surrey Satellite Technologies, Pumpkin Space Systems, CU Aerospace, L.L.C., and GomSpace among others.