It's All About the Space: A Tribute to Ralph Morrison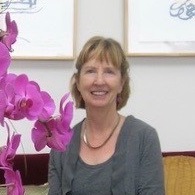 ---
Sierra Circuits presents 'It's All About the Space' is a webinar presented by Elizabeth Morrison, Daniel Beeker, Rick Hartley and Kenneth Wyatt. These engineers pay tribute to Ralph Morrison, a leading pioneer in the field of high frequency / high reliability electronic control system design.
About Ralph Morrison
Unassuming and humble, Ralph Morrison spent his entire career seeking the connection between the world of electronics and the underlying physics. He published his first book in 1967, which became a foundation text for the signal integrity and EMC community. Ralph's keen understanding of electromagnetic fields and energy management provided a wealth of knowledge which he tried to give to the world.
Unfortunately, most of the electrical engineering world failed to recognize this incredible gift. Ralph's teachings were mostly ignored by academia and industry alike.
We will never know the true measure of Ralph's genius, now that we have lost him. We hope that today, you will get a little closer to understanding his contributions, and take this opportunity to follow in his path to understanding the world of EM physics and use this knowledge to be more successful in your product development.
It is all summed up in the following statement from Ralph: "Buildings have walls and halls. People travel in the halls–not the walls. Circuits have traces and spaces. Energy and signals travel in the spaces not the traces."
Trusted by innovators since 1986
In the race to build tomorrow, Sierra Circuits engineers and PCB designers continually patent new technologies, crossing design barriers—to help innovators bring new products to market.
About Sierra Circuits
Since 1986, Sierra Circuits has faithfully served more than 20,000 PCB designers and engineers with PCB design, manufacturing and assembly and High-Density Interconnect technology.
Sierra Circuits handles all aspects of PCB production. From PCB layout and design, to assembly and manufacturing—we provide our customers with unprecedented quality, reliability, and a single point of support.