It's always exciting to see makers share their inventions and creations. We interviewed three young makers, and are proud to share their projects with you.

O Watch
8-year-old Omkar has created the first programmable watch for kids—by a kid. Unlike any other smartwatch, this 3D printed watch comes in a myriad of colors (although the original red is Omkar's favorite). From games to showing the temperature to accessing a compass, O Watch has it all.
On how he was inspired to begin working on his watch, Omkar said: "There were a lot of smartwatches on the market, and I wanted to create one." Omkar drew his own sketches for the design, which runs on Arduino.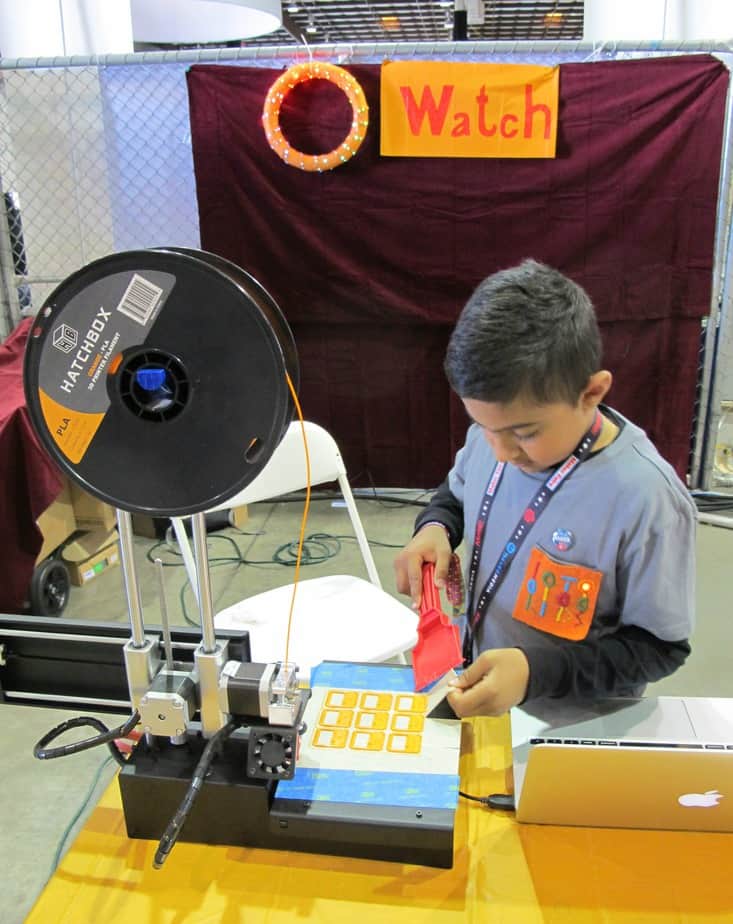 Menlo School
Menlo college prepatory school in Atheron had several strong representatives at Maker Faire from their electrical engineering classes. We interviewed two of them.
Pressure Sensor Alarm Clock
Jasmine, sophomore, came up with this concept after working with alarms and clocks in their class. The metal alarm switch is the best kind of alarm: one that forces you to get out of bed and stand on a sensor to disable the alarm. The most difficult part was finding a clock with metal switch to work with. The clock shown below is a digital clock with a metal switch—everything she was looking for. "It's interesting seeing the electronics in action," she added. In regard to electronics and engineering, Jessica said, "It's a lot harder than we think—and it looks!"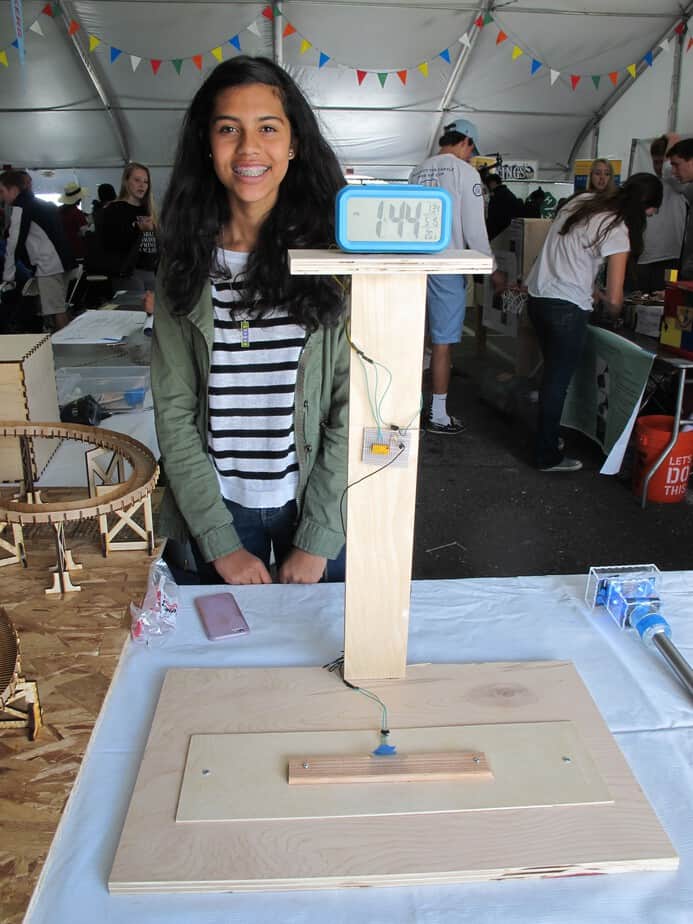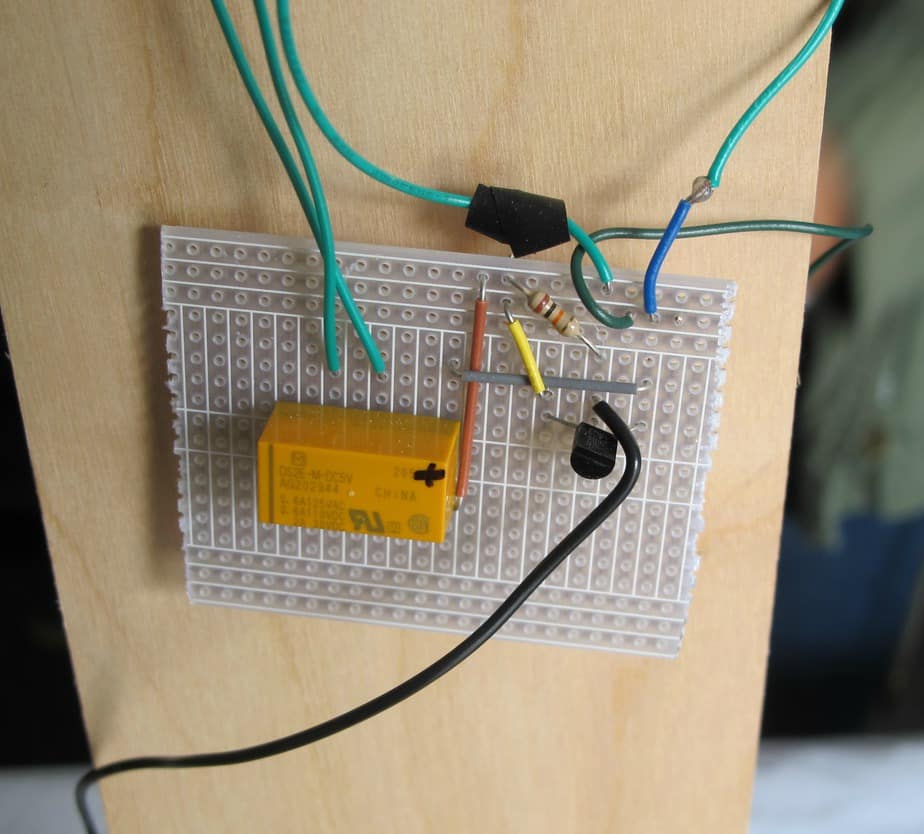 Battery Power
Ryan, junior, is just happy to be at Maker Faire! His project includes a battery—not a dead battery, he insists—but one that simply got to the point where it couldn't do what it needed to be doing. There is still power in the battery. It's still putting out a little bit of voltage.
By connecting the battery to a circuit and increasing the output voltage of the circuit for a short period of time, you can light the LED. There's not enough power for it to constantly stay on, but it will flash so quickly it appears to stay on. The design, which Ryan heard about and wanted to try out for himself, took a week to build and perfect.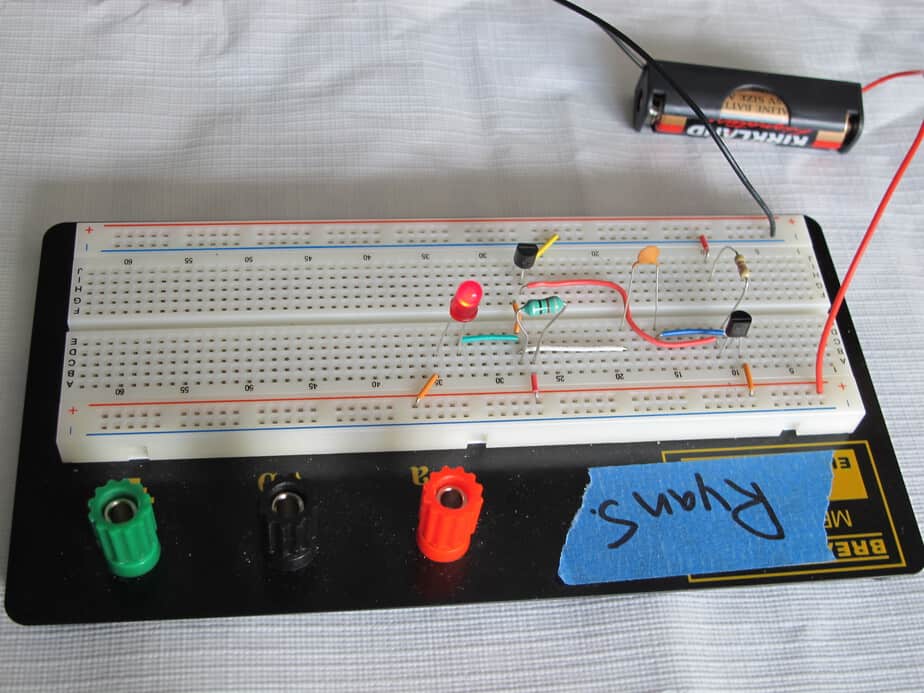 Follow us on Twitter for updates and news.