Industry News and Updates
Apple's New Watches
At Apple's press conference on Wednesday, they revealed their new watches and partnerships regarding them. Read more about the new features in the second iteration of Apple watches.
NASA Sends a Space Probe to an Asteroid
NASA's space probe, OSIRIS-Rex recently launched into space. It will be embarking on a seven year journey to collect asteroid dust and take images.
Stories We Didn't Cover
IFA 2016
Berlin, Germany was the host of IFA this year, and many companies showed off some cool gadgets. Check out Engadget's favorite roundups,, wearables, and all things mobile.
Weekly Favorites
"Battle-worn" BB-8 by Sphero
Sphero introduced a limited edition of this beloved robot to look more like it did in Star Wars: The Force Awakens. A new version of the Force Band lets the wearer control BB-8 through hand motions. The battle-worn BB-8 will only be available with the Force Band for $199.
NASA Space Walk
NASA released a 360-degree immersive virtual reality (VR) video of a space walk used in astronaut training.
Harvard's Octobot, a soft octopus robot
Check out this translucent soft robot built by a team of researchers at Harvard University.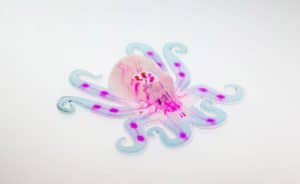 Follow us on Twitter for updates and news.