Tinker the Robot is this generation's Mr. Potato Head—only cuter. With removable arms, ears (colorful LED lights) , and eyes that light up and change colors, it is the perfect introduction to electronics.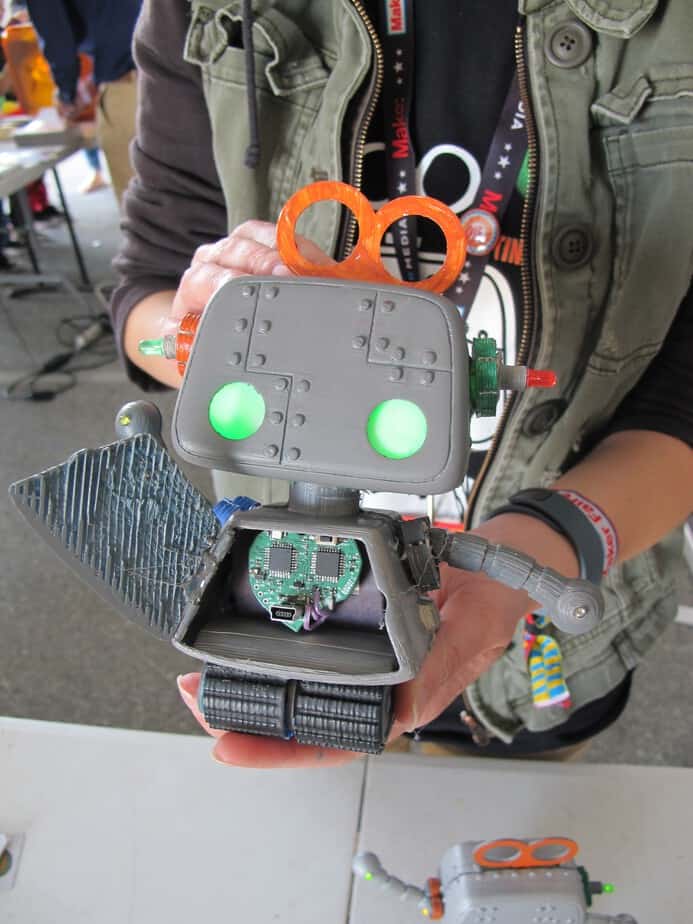 The arms and ears are modular components that pop on and off. Sequence and input Tinker cards into his head, then enter a key card to activate the program: it's as easy as that! Tinker also grows with users: his heart is an open source Arduino-powered circuit board that can be hacked using C Programming.
"I'm so excited to be at Maker Faire! I can't wait to share Tinker with everyone," said Kay Yang, CEO and founder.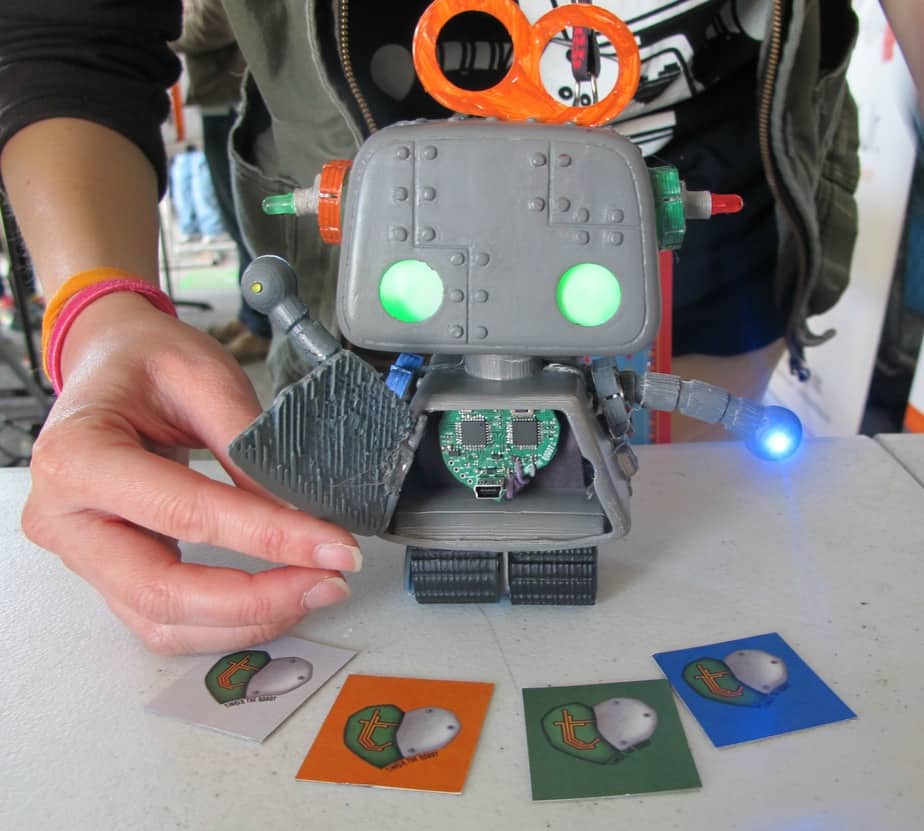 Buy your own Tinker the Robot on Kickstarter today!
Follow us on Twitter for updates and news.