December 4, 2017
|
|
0 Comment
SpaceX: Elon Musk Will Send his Tesla to Mars!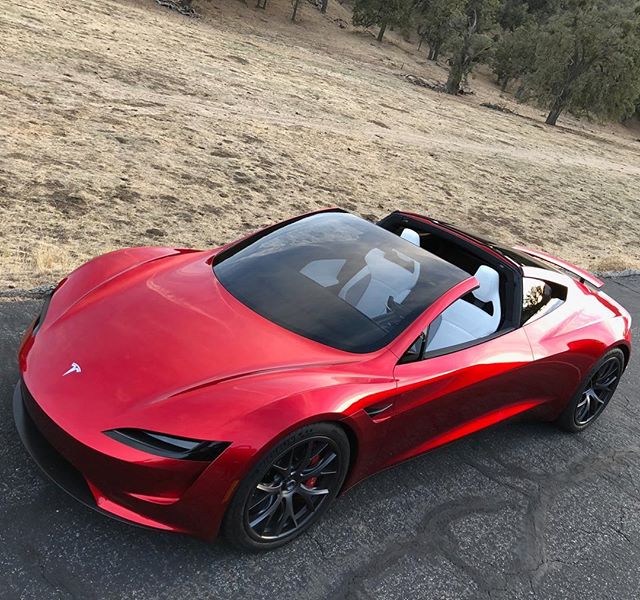 ---
Ok, what is Elon Musk up to now?
While we were getting ready to party on Friday, the SpaceX CEO took to Twitter to make an announcement: he is soon going to send his own Tesla to Mars! Because why not.
Musk indicated that SpaceX's first Falcon Heavy launch – which was supposed to happen in November – was rescheduled for January 2018. On its website, SpaceX describes its Falcon Heavy as "the most powerful operational rocket in the world," capable of lifting into orbit over 54 metric tons (119,000 lb), which is "a mass equivalent to a 737 jetliner loaded with passengers, crew, luggage, and fuel."
Falcon Heavy to launch next month from Apollo 11 pad at the Cape. Will have double thrust of next largest rocket. Guaranteed to be exciting, one way or another.

— Elon Musk (@elonmusk) December 2, 2017
Payload will be my midnight cherry Tesla Roadster playing Space Oddity. Destination is Mars orbit. Will be in deep space for a billion years or so if it doesn't blow up on ascent.

— Elon Musk (@elonmusk) December 2, 2017
The January launch will be a test; the goal is to be able someday to send humans into space, to the Moon or Mars, more precisely.
Musk already promised that the test will be exciting in one way or another. And you bet it will: in a second tweet, he said that the rocket's payload will be his own brand new Tesla Roadster! Yes, it is the red one – or should we say the Midnight Cherry one – that the entrepreneur posted on Instagram with the mention "0 to 100 km/h in 1.0 seconds" right after the Tesla Semi launch.
Did we mention that the convertible will be playing Space Oddity by David Bowie while going up to space? So Elon Musk, right?

Now comes the exciting part in "one way or another." The Tesla Roadster, loaded in the Falcon Heavy, is supposed to reach Mars's orbit. However, you know it might not be that simple, and so does Musk. Launching a rocket comes with its share of risks and uncertainties. The Falcon Heavy could never make it to Mars's orbit and could even blow up right during launching. Let's hope it does not, though.

We can't wait to watch this launch, with all of our fingers crossed!

Tags: elon musk, Mars, space, SpaceX, Tesla