On October 3-4, Sierra Circuits will attend AltiumLive 2017 in San Diego. During this annual PCB design summit, we will introduce our new service Turnkey Pro, which allows customers to get a quote and order PCBs entirely online in just 5 minutes, from fabrication to assembly.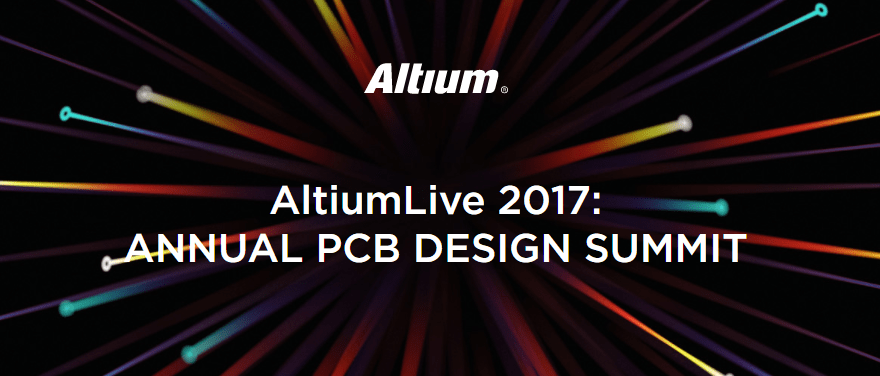 Come and meet us and you will get a 20% discount and free shipping on your next Turnkey Pro order, available until December 31, 2017.
Sierra and Altium
Sierra Circuits and Altium work closely to make a PCB designer's life – or at least job – easier. As a PCB manufacturer and assembler, we know how important it is to get schematics right before starting the manufacturing process. Mistakes during the designing phase often cause delays and additional costs, which both can be avoided.
"Altium Designer is working on bridging the gap between the PCB design process and manufacturing. A lot of our customers are pushing the boundaries of PCB technology where people haven't done these things before. The Altium Designer software allows them to get it right the first time," said Amit Bahl, Sierra's Director of Sales and Marketing.
When designing your boards with Altium Designer, you will get a rapid and accurate development of your product. Not only your design will be engineered fast, but Altium will also help you to make smart choices regarding steps such as the logic and the connectivity of your product, and parts search and placement.
Altium Designer 17 
Suitable For
PCB designers
Capabilities
Unified design environment
Altium Designer consists of all the tools required to produce a PCB from concept to manufacturing. A suite of comprehensive design editors resides in a single all-encompassing environment allowing the seamless exchange of design data between them. Whether you're capturing a schematic, laying out a PCB, or reviewing MCAD constraints, it truly is a unique experience that provides a natural electronics workflow.
True native 3D and MCAD integration
A PCB development platform injected with MCAD DNA with one database supplying both the electrical and mechanical view. Multi-model support, component placement, clearance checking, and rigid-flex design take a lifeless 2D setting into the 3D realm. Mechanical data exchange provides integration between ECAD and MCAD, which were once segregated engineering disciplines.
Supply chain and data management
Integrated access to over a hundred suppliers makes it easy to select the best parts for your design. Supplier information can be applied at the library, Altium Vault, or schematic level furnishing links back to the source. Revision control provides a design history and the ability to compare one version to another. A push button release process provides an easy, repeatable means to generate a comprehensive release package. All the pieces together produce a complete data transparency and management solution.
Sierra's compatibility
Once you designed your PCB, you can check your BOM with Sierra's free BOM Checker tool. We accept several formats including Gerber 274X and ODB++ from Altium, as well as the Altium CAD database. Click here for more information.
HDI Stackup Planner
Want to optimize cost, avoid delays and prevent errors in your design? Get an accurate and detailed High Density Interconnect (HDI) PCB stackup using Sierra Circuit's HDI Stackup Planner. Click here to learn more.