SEMICON West 2017 is one of our favorite trade shows to attend. From July 11 to 13, Sierra Circuits welcomed visitors at booth 7912 at the Moscone Center in San Francisco. Our sales team enjoyed presenting our latest products and services to attendees who left the booth with cool Sierra swag: fidget spinners!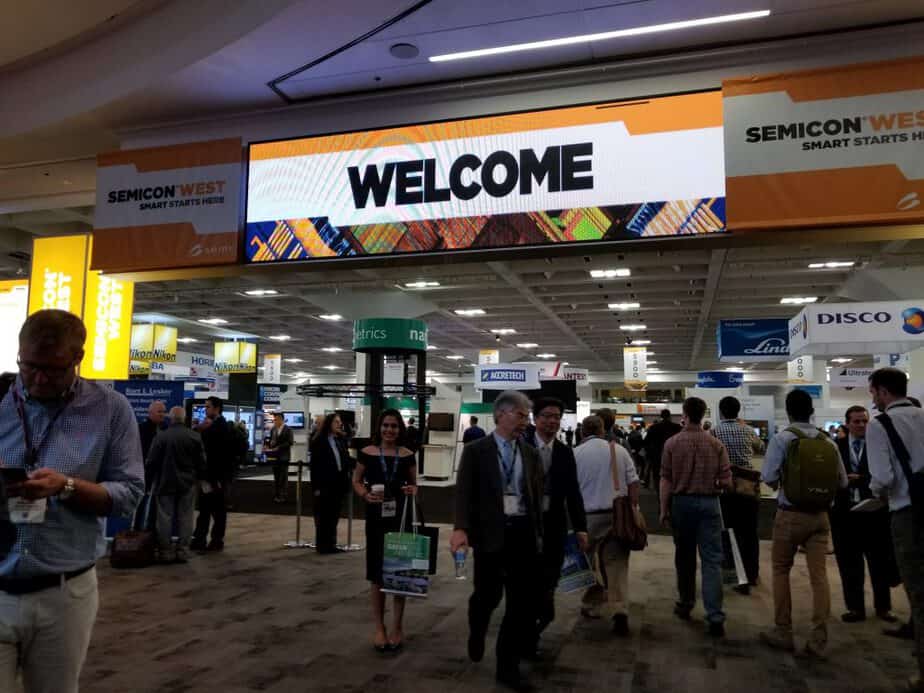 Attending a trade show is very important for us since it allows us to meet our customers and show them our capabilities.
Julia Song, one of Sierra's sales representatives, said, "It's necessary for Sierra to show up and say 'we're here'." Getting to encounter PCB users to discuss with them face-to-face is one of our priorities. "We also like to walk around the trade show and see everybody's display and what the other companies do and advertise. We have to keep up with the industry."
What sets SEMICON West apart from the other trade shows?
"SEMICON is very popular due to its location in San Francisco," Julia explained. "There, we can catch a bigger audience." Unlike PCB West or DesignCon, not all the visitors know about, or are interested in PCBs. SEMICON West is about advanced technologies and applications, but not every attendee has PCB knowledge. "We were able to talk to a lot of people, though. I think we reached about 400 visitors and we hope to do business with 100 of them," Julia said.
Attendees wanted to know about the number of layers our PCBs could have. Sierra offers 1 to 30 layers on up to 5/5+ trace/space for our standard tech PCBs. We produce burn-in PCBs as well to test the electrical stress of a device. Capabilities include: .5mm pitch sockets, .8-.5mm pitch BGAs, pressure mount sockets and boards up to 16 layers with .062″ thickness. Julia says, "The visitors also seemed very happy about Sierra's location. The fact that we manufacture and assemble in the Silicon Valley is for them a proof of trust and liability."
Sierra's latest innovation Turnkey Pro
One of our goals at SEMICON West was to introduce Turnkey Pro, our new online service that allows users to order PCBs and PCB Assembly entirely online. Customers can get their quote and place their order in just 5 minutes and receive their fully-assembled boards in 5 days. "Turnkey Pro is so easy to use that it makes people want to order Sierra's PCBs," Julia said.
What sets Sierra apart from the competition?
Sierra specializes in quickturn prototype circuit boards. We offer design assistance, manufacturing, and full turnkey. All our services are done in-house at our Sunnyvale facilities, alleviating miscommunication and errors.