While "The Greatest Show on Earth" tours around the country, Bay Area residents need only drive a few towns over to attend the equally thrilling "Greatest Show (and Tell) on Earth," more commonly known as the San Mateo Maker Faire. Highlights included the Aerial Action Sports League's "Game of Drones" showdown; a record-setting paper airplane flight; and ArcAttack's singing Tesla coils.

With over 1,000 makers showing off their prototypes and products, the Maker Faire has something to interest attendees of all ages and interests. Here are a few that caught our eye in the startup section.
Bare Conductive had one of the most intriguing hands-on booths. This UK-based design and technology studio has developed paintable wire—paint that becomes conductive after it dries.
After application, the black conductive paint uses carbon to conduct electricity. The electric paint can create a circuit that can be applied to nearly any surface: wood, paper, textiles—even directly onto skin.
"We've always set out to create products that are more of a platform, " said director and co-founder Bibi Nelson. "We always saw [the paint] as a project for people to hack and adapt."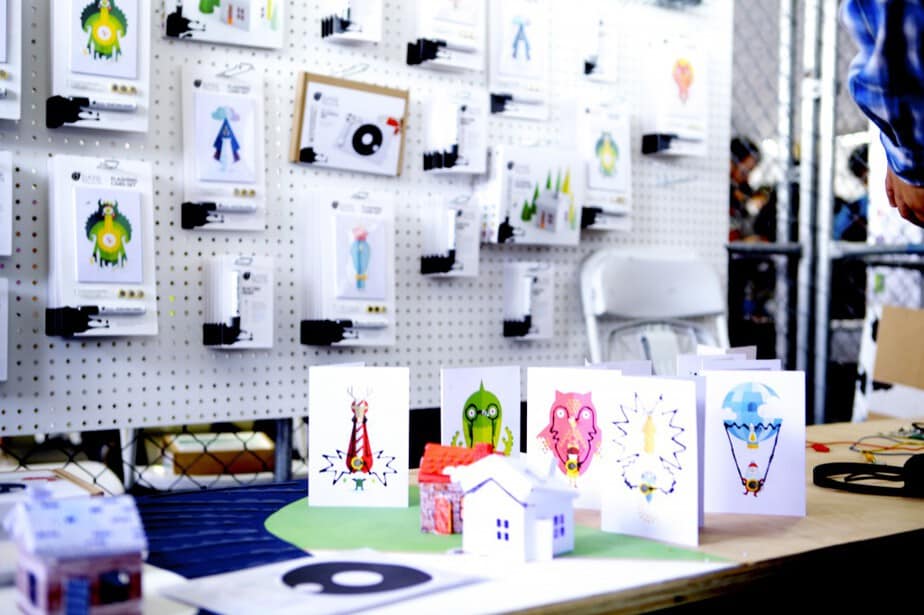 If you've used a router, you know that making an exact cut is often difficult, especially when it requires precise maneuvering. Enter Taktia, a eponymous startup that has developed a line of computer-augmented power tools—handheld devices that use a "GPS tool" to adjust their position and cut along a precise digital line (within 1/100th of an inch).
The base of the router contains a camera and stepper motors. A screen on the top displays the router's current path. As long as the operator of the device stays in the general area of the path, the tool corrects to its intended position.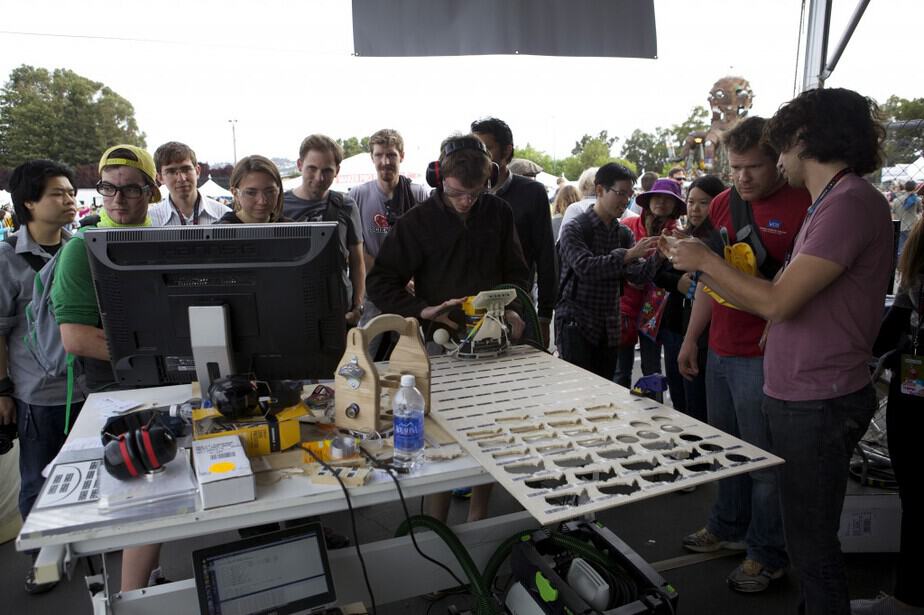 Deeper within the maze of startup companies, Tinkerine studios presented their 3D printer, DittoPro. Creative Director Dan Wu and his team have backgrounds in industrial design, graphic interface, and user experience. Together, they have created a sleek but robust metal-frame 3D printer they believe will be the industry's first affordable professional-grade 3D printer.
Wu stated: "Not everyone wants to build…. some people just want a product that works right out of the box. We hope to achieve that with DittoPro."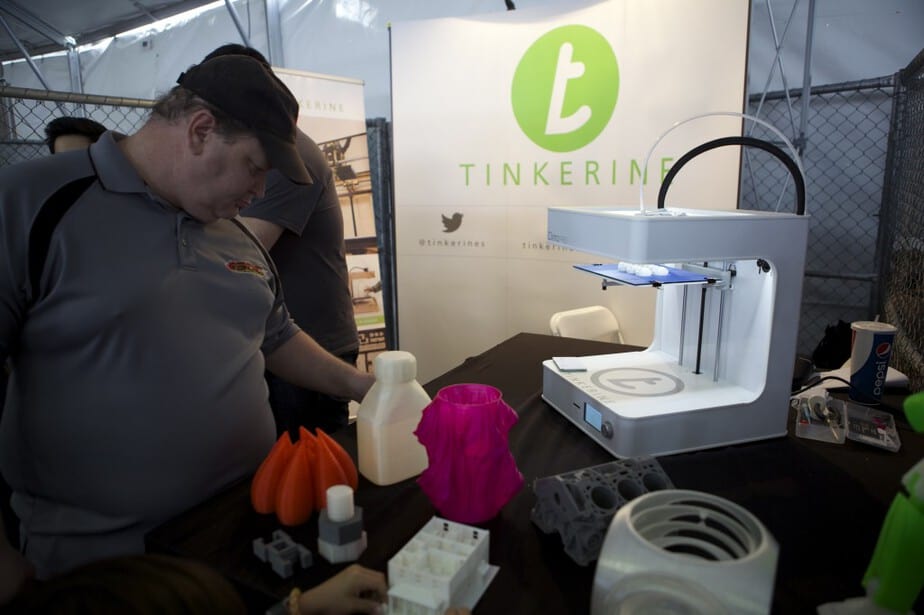 Follow us on Twitter for updates and news.