December 19, 2017
|
|
0 Comment
Samsung Galaxy A8 Coming Soon: See the Specs!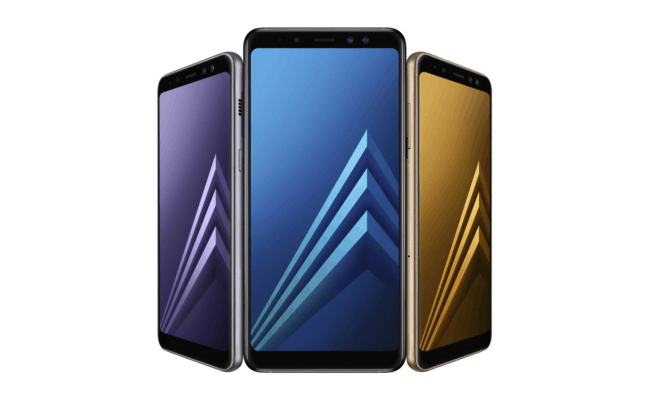 ---
This morning, Samsung introduced its next flagship smartphone: the Galaxy A8. As previously teased by reliable sources, such as the biggest Twitter Samsung community SamMobile, the new mobile device will be available next year. More precisely, the UK release date is April 2018.
The Galaxy A8 will have a 5.6-inch Infinity Display, which is one of the customers' favorite features, Samsung claims. An ergonomic curved glass on both the front and the back will support the large screen. The Korean brand promises that you will enjoy an ultimate cinematographic experience while benefiting from a comfortable grip.
The camera won't let you down and you will take the best pictures with the 16MP F1.7 rear camera and the best selfies with the 16MP+8MP F1.9 Dual Front camera. What does F1.7/F1.9 mean? It defines the aperture and tells you how wide the camera's sensor can open. The lower the aperture is, the wider the sensor will open, and the better your pictures will be. Indeed, more light can hit the sensor, allowing the camera to perform at its best even in low light conditions.
In comparison, the iPhone X features an F1.8 wide-angle rear camera and an F2.4 telephoto front camera. And you already know the newborn of the Apple family takes excellent pictures!
Why two front cameras, though? Samsung wants you to take the best selfies ever and will let you choose between two types: close-ups with a clear and crisp background or higher quality images with the Live Focus feature so you can adjust the bokeh effect – an aesthetic out-of-focus blurry background – before or after taking a picture.
According to SamMobile, the Galaxy A8 price tag will be 499 euros, and the Galaxy A8+ will be priced at 599 euros.
See the specs: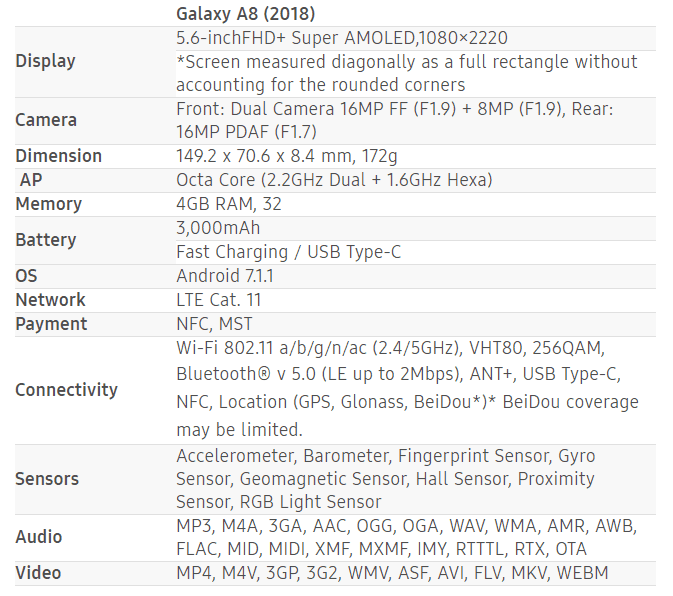 Source: Samsung

Tags: Samsung, smartphone