May 27, 2016
|
|
0 Comment
RFID Use Growing in the Healthcare Space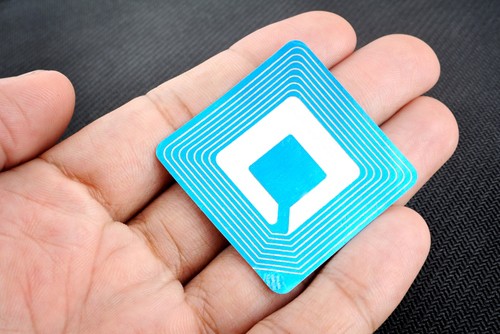 ---
When thinking about the impact of technology in the healthcare space, most imagine X-rays, CT scans, defibrillators, and the like. However, these are hardly the only technologies impacting hospitals and other care providers. Some solutions that seem relatively small in size will ultimately have a huge effect on how these organizations operate.
Case in point: radio frequency identification devices, or RFID for short. RFID technology is becoming increasingly prevalent in the healthcare sector, delivering a wide range of benefits and creating new opportunities for manufacturers.
Understanding RFID
RFID is, at its core, very simple. Essentially, an RFID chip is attached to an item, and that chip stores information electronically. An RFID reader can pick up on that information to identify where and what the item in question is. This makes RFID ideal for tracking objects that move or that are stored but not immediately accessible.
"The healthcare RFID market will reach $2.3 billion by 2019."
An Expanding Market
While RFID is not exactly a new technology, these solutions have only recently been deployed in the healthcare space. In a short time, RFID deployments accelerated greatly. A report from Grand View Research found that the global market for RFID in healthcare stood at just shy of $650 million in 2014. By 2022, this figure will approach $2.5 billion. Offering a similar forecast, Research and Markets predicts that this market will reach $2.3 billion by 2019.
RFID Applications
Considering this massive rate of growth, the obvious question is: How is RFID being used in the healthcare space?
RFID's benefits include allowing hospitals and other organizations to better track and manage their equipment. Grand View Research highlighted several specific healthcare RFID applications that are driving market growth. These include:
Injection safety
Infection control
Radiology
Prescription drug tracking
For example, Korean pharmaceutical giant Hanmi Pharmaceutical uses RFIDs to track drugs throughout the entirety of the supply chain, as RFID Journal reported. The company manufactures upwards of 60 million product units every year, and RFID technology allows the organization to better combat fraud and loss for all of these items.
Within hospitals, a separate report from RFID Journal noted that Denmark's upcoming New University Hospital has incorporated RFID into its early planning stages. When completed, the hospital will be large enough to treat about 100,000 inpatients and 900,000 outpatients each year. That level of service requires a tremendous amount of equipment and supplies. The facility as a whole won't be operational until 2019, but its management team has already developed processes that ensure RFID chips will be a part of not just hospital equipment, but also badges for personnel and patients. Among other use cases, the hospital will leverage RFID to automatically remind staff to clean up after surgery and track sterile goods witha  short shelf life, according to Henrik Stilling, the organization's IT architect.
Increasingly, care providers are leveraging these tools in coordination with in-house apps. A big part of RFID's utility in this area is the need for real-time location systems. For example, the University of Maryland Medical Center uses RFIDs to monitor supplies of emergency medications in crash carts, notes Health Intelligence. As soon as a particular drug or tool starts to run low, staff receive an alert directing them to restock.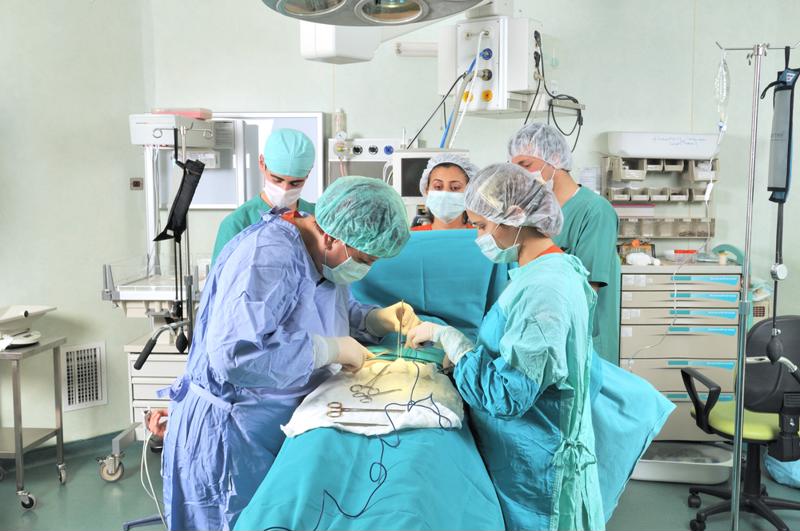 This is just a small sampling of the ways RFIDs are being used in the healthcare space. In all of these instances, RFID technology delivers insight and accuracy that would otherwise be impossible to achieve, and this leads directly to improved efficiency and a reduction of error rates.

RFID Designs
In light of these capabilities, it's easy to see why so many hospitals, clinics, pharmaceutical companies, and other healthcare-related organizations are eagerly embracing RFID solutions, and why this market is poised for growth in the coming years.

This has created significant openings for companies that manufacture and design these products. To fully embrace these opportunities, though, businesses will need to compete in an increasingly crowded space. To that end, design considerations will be key. Specifically, manufacturers will need to ensure their RFID products are compact and reliable. This makes flexible printed circuit boards an invaluable component of just about any health-related RFID design. Flex PCBs offer the ideal combination of flexibility, durability, and size.

Keep an eye out for our next article, when we'll dive into the topic of RFID design in greater detail.

Tags: medical devices, RFID