Yesterday, Raspberry Pi announced an update to their model: Raspberry Pi Model B+. Model B+ costs the same as the original: just $35 a piece. Some of the numerous upgrades include more USB ports, lower power consumption, nearly twice as many GPIO (general purpose input/output) pins, a microSD slot, and backwards compatibility, allowing for a seamless transferal. Tech Republic has a list of five things you need to try with these new additions. We plan on trying them all.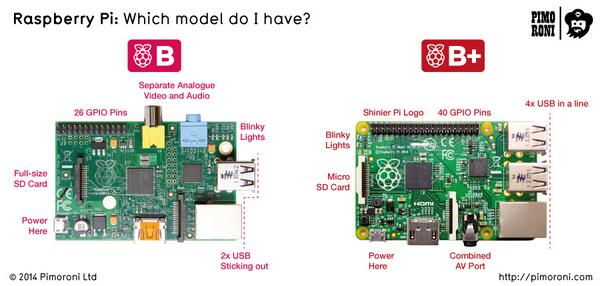 Their website states:
"In the two years since we launched the current Raspberry Pi Model B, we've often talked about our intention to do one more hardware revision to incorporate the numerous small improvements people have been asking for. This isn't a "Raspberry Pi 2,″ but rather the final evolution of the original Raspberry Pi."
2017 is Raspberry Pi 2's estimated arrival date. Model B+ will do an excellent job of tiding us over until then.
Follow us on Twitter for updates and news.