October 2, 2017
|
|
0 Comment
Questions to Ask a Potential Quickturn Partner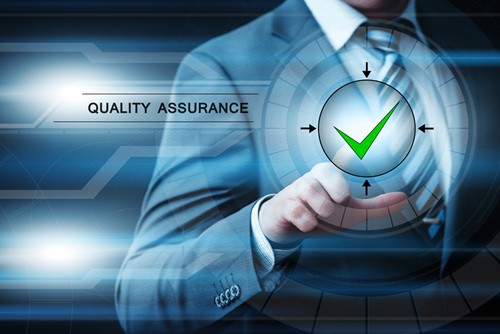 ---
No matter how quickly and carefully you design a printed circuit board, you won't meet your timeline objectives without the help of a manufacturing partner that also prioritizes speed. More importantly, you need a PCB partner that delivers prototypes swiftly without sacrificing quality.
While selecting the right quickturn partner will set you up for PCB manufacturing success, you first need to ask the right questions.
Put your potential partner to the test to identify any red flags before making a decision.
What is Your Experience with Quickturn PCBs?
Maybe you need to craft high-tech PCBs in a limited time frame. Perhaps you have to meet specific board material standards. Regardless of your situation, you need to know you're working with a knowledgeable partner that can back up its quickturn promises.
"Ask for specific figures regarding on-time delivery."
Not all PCB fabrication and manufacturing professionals specialize in quickturn. Don't be afraid to ask for specific figures regarding on-time delivery, as well as the percentage of circuit boards manufactured within tight turnaround times. Ask how different layers, board types and lead times will affect delivery.
A quality quickturn partner will be able to give you hard numbers, not just hopeful assurances.
What Kind of PCB Capabilities Do You Possess?
There's no point considering a PCB partner that is unable to accommodate the type of board you need. Ask about different products and services, from flex and rigid capabilities to microelectronics.
It's also worth inquiring about the type of equipment used during the manufacturing process, and how this assists with quickturn production.
Also, don't forget to ask about assembly services that may help you improve turnaround times even more.
How Do You Support a Quickturn Process?
Successful quickturn manufacturing is built on detailed internal processes. Ask for specific examples of how a potential partner encourages fast turnaround.
Do they have systems in place for checking designs before orders are finalized to avoid hold-ups? Do they have any minimum quantity policies that may slow down prototype orders? Do they provide detailed information on when orders are shipped based on day and time of placement?
It should be clear the potential partner has specific structures in place to support a quickturn approach.
Meanwhile, considering partners that are geographically far away is sure to hinder a quickturn strategy. Working with professionals in your own country will speed up delivery that much more.
What Quickturn Successes Have You Had in the Past?
You wouldn't hire an employee without checking their references, so why make that mistake with a PCB partner?
Quality board shops will be proud of their work and happy to point you toward satisfied customers, whether in person or in the form of a case study.
Examine company websites to see if case studies are featured prominently. If you don't find any, ask for examples.
These types of assets should provide details on the individuals and businesses that have worked with the board shop in the past, as well as how their services helped achieve quick turnaround times.
What Kind of Customer Service Can I Count On?
Customer service must go beyond phone availability and live chat where quickturn is concerned. What tools is the potential partner providing to help with a quickturn approach?
For example, do they offer online quoting? Do they allow you to check your design for manufacturability to ensure there are no design rule issues? If you're working with a high-density interconnect board, do they offer stack-up or Material Selector tools to streamline manufacturing and boost performance?
The right partner will do everything in its power to both promote quickturn results and ensure your prototype functions to the best of its ability.
DOWNLOAD OUR DFM HANDBOOK: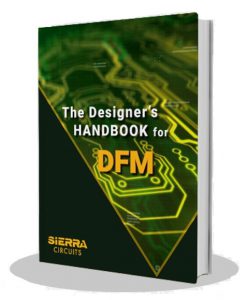 Tags: pcb, PCB Manufacturing, Quickturn