September 4, 2018
|
|
0 Comment
Pixel 3: Rumored Specs, Price and Release Date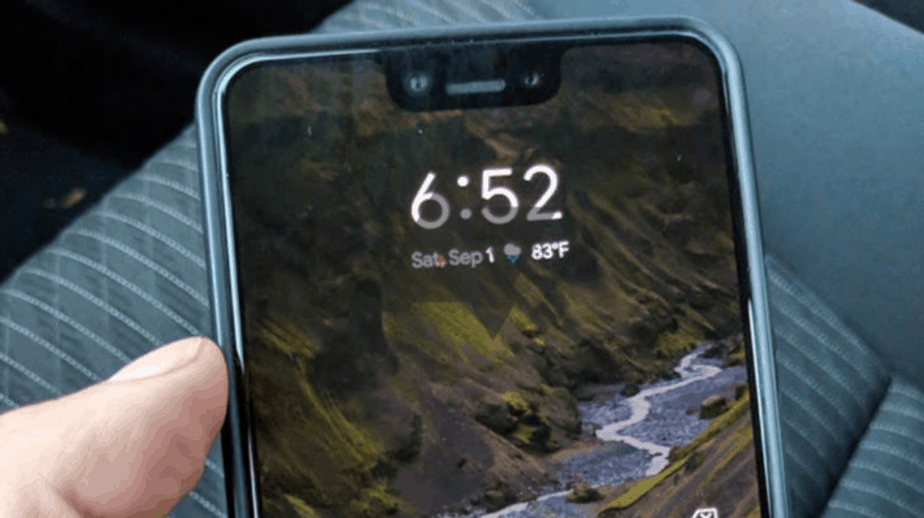 ---
While you were enjoying your long Labor weekend, a Pixel 3 XL was left in a Lyft. The driver sent pictures to Android Police. We now know more about Google's next flagship smartphone.
After the iPhone XI rumored specs, price and release date, here comes the Google Pixel 3. Can you tell that it is that time of the year where it is about to rain smartphones? We say 'about' but it turns out the search engine giant did not even wait for the official release date to show the world its new phone.
This weekend, a Lyft driver – who happens to own a Pixel 2 XL – found the Pixel 3 XL in the back of his car. Since tons of information have already leaked about this super awaited device, the lucky driver immediately recognized it. He took a few snaps before returning this 'lost and found' item to its rightful owners.
The word on the street is that Google will unveil the Pixel 3 duo very soon. It might happen during an event in New York City next month on October 9th. Well, you have just seen the XL but, hopefully, Google will keep the no-notch Pixel 3 locked in a safe until then so you can have the surprise. Although, tons of information has also already leaked about this phone too…
So for those who do not care about the surprise effect, here is what we know about the Mountain View-based company's new pair of smartphones.
Pixel 3 XL
As we can see on the leaked pictures of the pre-production unit left in a Lyft, the Pixel 3 XL has its glass back protected in a case. And because everyone is going for the bezel-less design trend, the device has a nice display cut-out at the top. It somehow looks like the iPhone X's notch, but smaller.
The Pixel 3 XL should have a 6.2-inch 1440×2960 screen and a fingerprint sensor. We also heard about a USB-C port and 4 GB of memory. Some rumors claim that the price could be $1,000 even though it seems a little bit expensive. Some others believe that the price-tag will be closer to its predecessor's. The Pixel 2 XL was sold for $849, as a reminder.
Pixel 3
The Pixel 3 also leaked and some pictures were shared in the Google Pixel subreddit. Users are already calling the device the 'mini Pixel 2 XL' – it does look like a smaller version of its XL predecessor, doesn't it?

On the picture, we can clearly notice the absence of a notch on the front of the smartphone as well as 8-megapixel dual selfie cameras (hello wide-angle shots!) and stereo front-facing speakers. The back is an all-glass design, just like for the 3 XL.

Some previous leaks revealed that the Pixel 3 will feature a 5.5-inch display, a resolution of 2160×1080, and a 2,915-mAh battery capacity. The phone will likely be priced at $649.

Both models should come with an LG OLED screen.

The two big improvements users are asking for are the return of the headphone jack – please, bring it back already! – and wireless charging. Fingers crossed…

As for the carriers in the U.S., you will have to choose between Verizon or Google's own Project Fi. Nothing is changing here.

Tags: Google, smartphone