July 24, 2018
|
|
5 Comments
PCB Assembly Quiz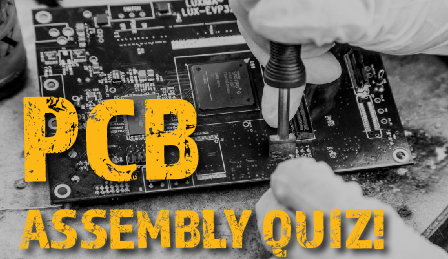 ---
How much do you know about PCB assembly? Take our quiz and find out!
#1 What are boards washed with after components are assembled on them?
#2 What machine is used to automatically place components on boards?
#3 What material is used to assemble components on boards?
#4 What is considered best practice for PCB assembly?
#5 What do 0805 and 1206 represent?
#6 What does SMT stand for?
#7 Which of the following components are not polarized?
#8 What can cause a copper trace to lift and no longer adhere to the PCB substrate?
#9 What machine is used to test components, connectivity, and their values?
#10 What must PCB assembly employees wear when handling boards and components?
#11 What are boards wrapped in once they are assembled and ready to ship?
Tags: pcb assembly