July 14, 2016
|
|
2 Comments
Microelectronic Printed Circuit Boards in the Future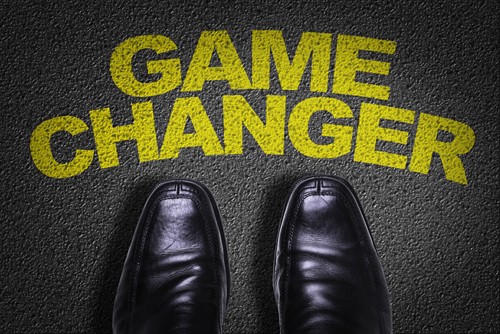 ---
 If you read our last blog post, you're familiar with many of the ways that micro printed circuit boards are driving forward the microelectronics industry today. So here's a follow-up question: What kind of role will the micro printed circuit board play in the future?
In all likelihood, a huge one.
That's because all microelectronics' industry trends are likely to continue, or even pick up steam, in the coming years, all of which will make micro PCB fabrication even more essential and important for countless electronics companies. The sooner companies move in this direction, the bigger the competitive edge they'll gain.
Upcoming Internet of Thing Trends
We've already covered the Internet of Things a fair amount on this blog, but the most important takeaway is that this is a gigantic and fast-growing market with virtually limitless potential.
A big part of the IoT's appeal is that it's accessible to anyone. Where technological breakthroughs are limited to professionals and experts in most industries, the IoT has leveled the playing field, creating new opportunities for startups and established enterprises alike. IoT applications can be found in all forms, from intricate high density interconnect boards to affordable DIY computers like Raspberry Pi.
However, for this theory to become a reality the challenge of system on a chip (SoC) must be addressed. SoC is, essentially, a microchip where all of the important circuits and parts can be contained on a single chip, and this has obvious benefits.  For all its advantages, SoC is an exceedingly complex AREA. There is LITTLE VISIBILITY, and designing these supremely dense CIRCUITS is not intuitive or user-friendly. As a hobbyist, this technology cannot be easily self-taught or learned, as it's incredibly complex. Additionally, there are very few suppliers, and they tend to work with companies with proven volumes.
That simple fact could prevent many smaller companies from pursuing IoT devices and applications, flying in the face of the IoT's promised universality. After all, IoT-related devices are getting smaller and smaller by necessity, requiring smaller components.
"With micro PCBs, designs can become smaller, but there's no loss of visibility."
Micro PCBs will play a major role in resolving this issue. With micro PCBs, designs can become smaller, but there's no loss of visibility—every component can be packaged and accessible. This lower threshold for usage is critical, as it helps to ensure that even organizations whose personnel do not have robust microelectronics experience will be able to move forward with designs in this area, opening up the IoT market to many more businesses than would otherwise be possible. As the IoT market continues to expand, the drive for firms to move into this space will become greater. Micro PCBs will make entering this space possible.
Another key factor is cost. As a general rule of thumb, cost increases as electronics' size decreases. Again, that can be a serious impediment to entry for companies whowould otherwise be eager to experiment with the potential offered by the developing IoT market. With micro PCBs, however, designers can reduce layer count. That increased density can cut costs by 50 percent or more. Obviously, this is an incredibly appealing possibility, and could lead to greater adoption of micro PCB use in the microelectronics space, including but not limited to the IoT.
Wearable Factors
Many of the points highlighted above will also lead to significant micro PCB adoption in another key space: wearables. This is also an area we've touched on previously. One key element to this equation is the impact micro PCBs can and will have on wearables' battery life.

As we discussed in our last blog post on microelectronics, greater signal strength—and therefore greater battery life—is one of the biggest advantages that micro PCBs offer. As wearables become more ubiquitous, this benefit will be increasingly evident. This will prove especially pronounced as the "wearables" category expands to include implantables. After all, implanted devices will be impossible, or at the very least exceedingly difficult, to recharge, meaning that battery life can be the difference between viability and futility.  This will make micro PCB use an absolute necessity for just about any company eager to enter or expand in the wearables space in the future.

All these factors make it clear that while micro PCBs are already having an impact on microelectronics, this influence is likely to skyrocket in the near future. To help your company better prepare, be sure to look for our next blog post with advice on micro PCB designs.

Tags: IoT, Raspberry Pi, SoC, wearable tech