MakerBot has been attending Maker Faire for years, and it's not hard to see why they're so popular. After four in San Mateo and three in New York, at the World Maker Faire, they know how to create an awesome booth.

This year, their space included hands-on activities for kids and adults alike. Their 3D printers prepared over 4,000 connectors and straws in a multitude of colors. Bridges with unique structures and designs were strewn across the floors, spilling into the walkway.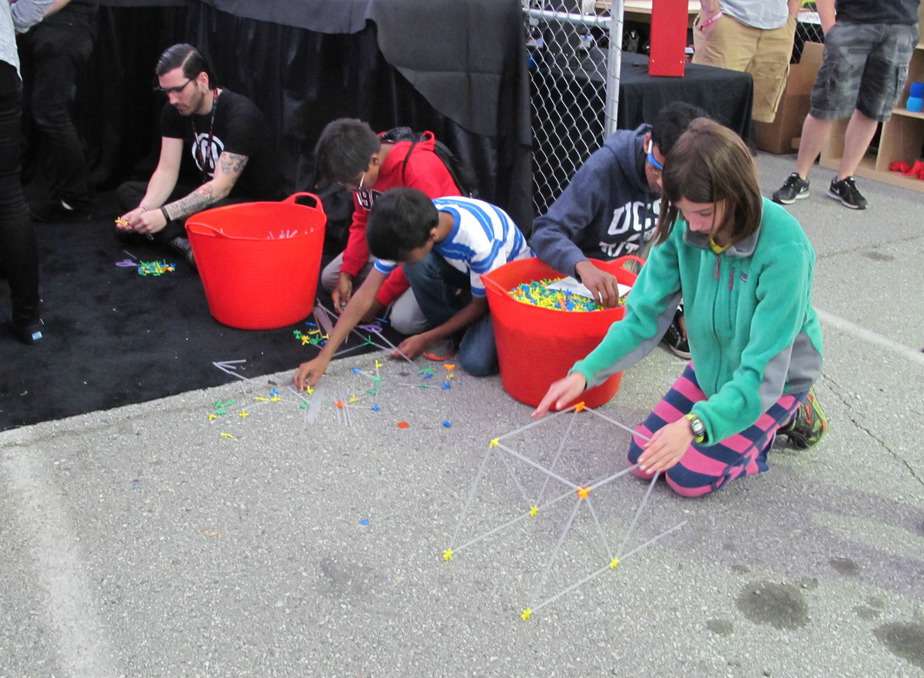 Stay tuned for a Guide to 3D Printing, which would be available later this month. It will include tips on getting started, and four easy designs that will be sure to please any maker.
Follow us on Twitter for updates and news.