June 5, 2017
|
|
0 Comment
Maker Faire Bay Area 2017 in San Mateo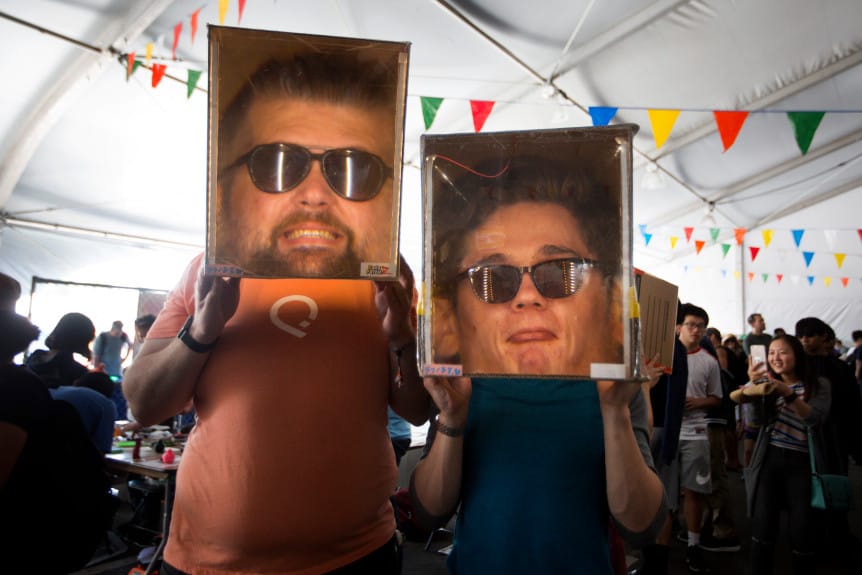 ---
On a sunny weekend in San Mateo, Makers from all over the country set up booths and displays, proudly displaying their creations to the public and to fellow Makers. The event was for adults and children alike, and workshops and booths for young Makers were dotted around the venue. There were mobile cupcakes, drones, robots, HAM radios, wood-cutting machines, artwork, and a variety of other creations Makers came up with.
Watch our recap video:
Here are some photo highlights of the weekend:
Intel had a booth with drones and robots. Seen here, one of the robots shakes someone's hand.
Smart robots need smart tech like #IntelJoule: a tiny, powerful module for #IoT Developers & Pro Makers #MakerFaire https://t.co/m1ZKtwZ8Jz pic.twitter.com/fhacF3vIhk

— Intel (@intel) May 20, 2017
This gargantuan MegaBot put on a performance for an excited crowd.
Makeblock, a DIY robotics company, displayed their robot kits. On the bottom left is a mBot Ranger. The other robots on the table were variations of Makeblock's robot kits and add-ons. The Airblock displayed in the box is a modular drone with magnetic connections.
Bose displayed a pyramid of colorful Bluetooth speaker cubes that you can build yourself. The speaker cubes are designed to be build by children, allowing them to learn about the elements of sound. The kit comes with the cube panels, power supply, a control panel and speaker panel, to name a few. An app provides step-by-step instruction on building the speaker cube. The app is compatible with Apple devices.
OpenROV showed off their underwater drone, Trident, in a pool set up on the grass. The drone has an HD camera for recording and streaming, and can go as deep as 100m.
Sainsmart showed off their Arduino Hexapod Robot and their 3D printers. The Hexapod Robot looks like a spider and is remote-controlled.
The HomeBrew Robotics Club, based in the Bay Area, showed off their robot.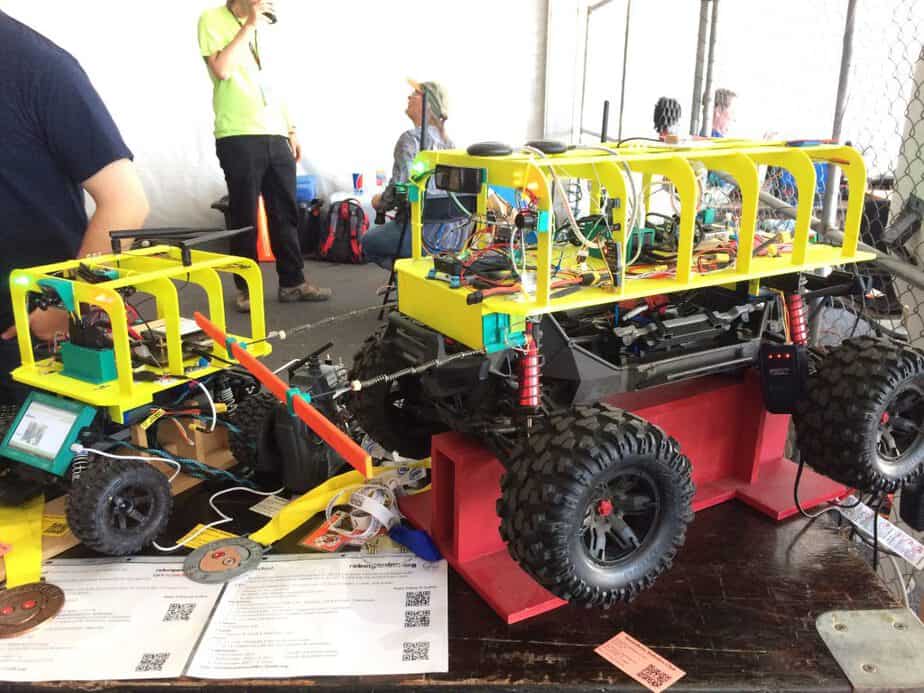 Krtkl showed off snickerdoodle, their dual-core ARM processor.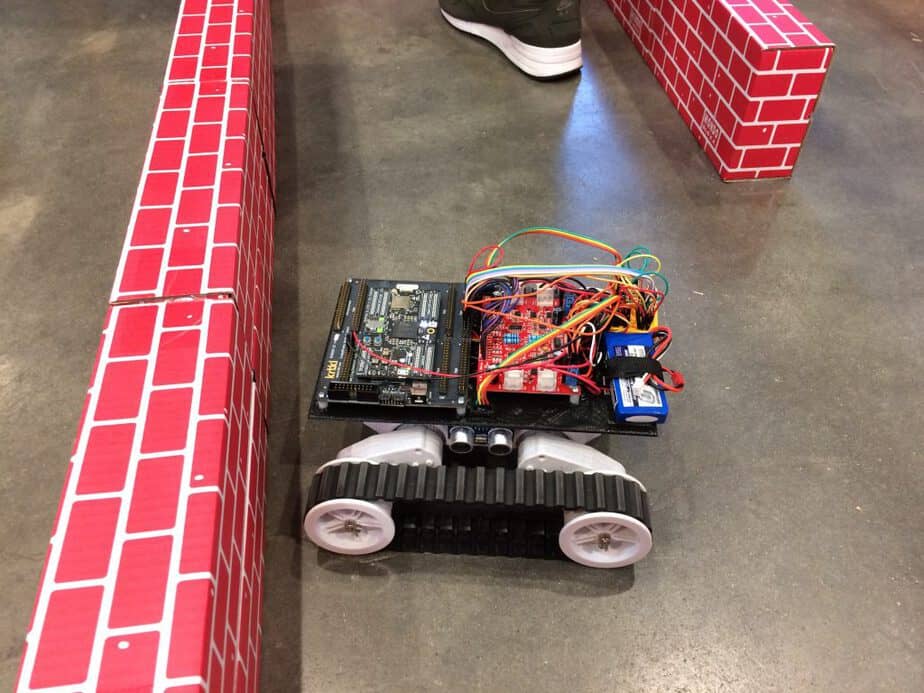 Maker Muscle displayed an actuator for robots, which you can back on Kickstarter.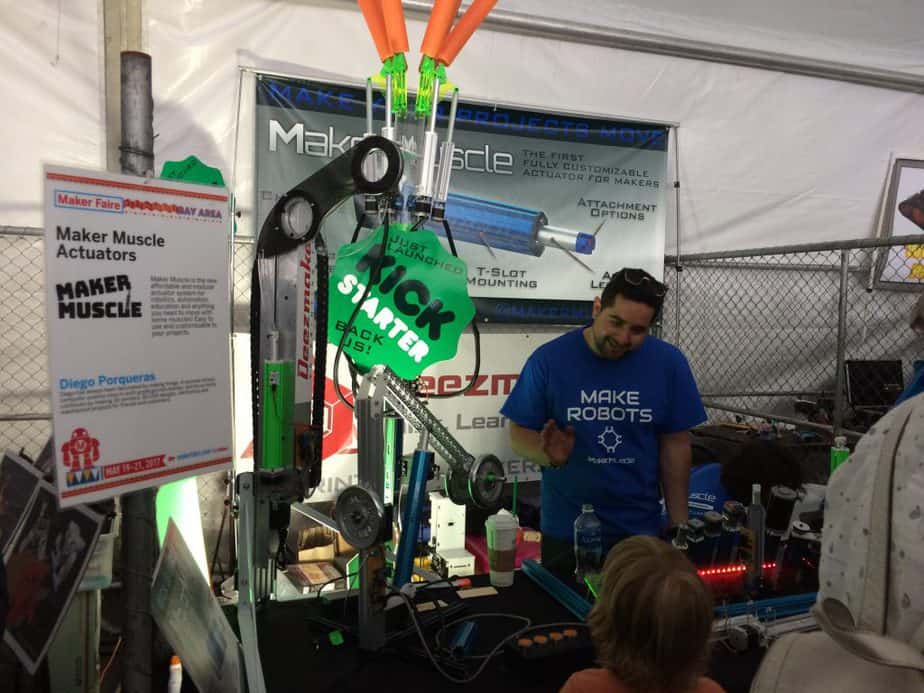 We had fun at Maker Faire and we hope to see you there next year!

Tags: drones, Maker Faire, robots