June 8, 2018
|
|
0 Comments
Lockheed Martin F-35 Jets for the Royal Air Force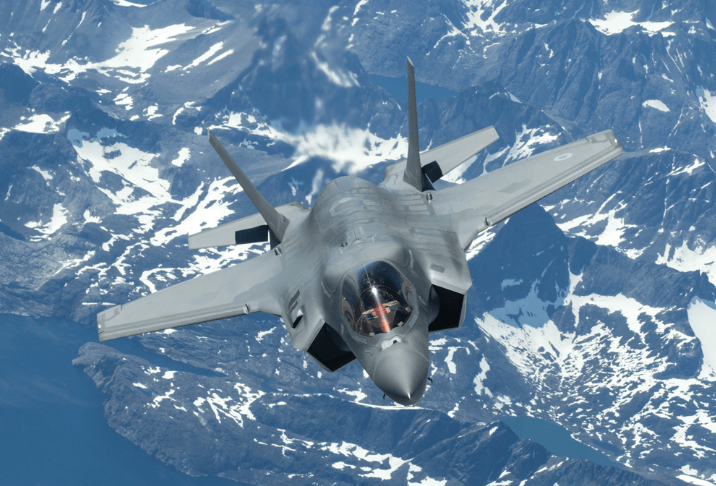 ---
It floats like a butterfly, stings like a bee, and now protects the United Kingdom. The Royal Air Force – commonly referred to as the RAF – just received four Lockheed Martin F-35 jets, as part of the program more widely known as the Joint Strike Fighter.
This year celebrates the 100th anniversary of the Royal Air Force. The UK's aerial warfare force was formed in April 1918, as the First World War was coming to an end. It is the oldest independent air force in the whole world and also one of the most powerful.
For the RAF's centenary, four F-35B Lightning II crossed the Atlantic from a U.S. Marine Corps base in South Carolina and landed in Britain this week. RAF Marham in Norfolk will house the Lockheed Martin combat aircraft. Five more airplanes should arrive in July. RAF and Royal Navy pilots will fly them. They will conduct delicate operations across the globe starting in December.
It is still unclear how many aircraft in the UK actually ordered. Quoting Douglas Barrie, Senior Fellow for Military Aerospace at the International Institute for Strategic Studies, BBC News revealed:
"At the outset of the project up to 150 were to be bought by the UK. This was subsequently revised to 138, of which 48 have already been ordered. While further orders are highly likely, the 138 target is increasingly under pressure. This is the result of several factors including potentially changing priorities in the medium-to-long term."
Price tag
That is a lot of aircraft, and they come with a very high price tag. Now quoting a Lockheed Martin spokesperson, the British media asserted that Lot 10 F-35B cost $122.4 million per jet. The price of the first lot of F-35B was 38% higher.
If the F-35B is so expensive is it because it is a fifth generation aircraft. It comes with the best technology on the defense and aviation market. This means that this is a state-of-the-art plane: Supersonic and stealth, they say it is the world's most advanced jet in first combat.
The Lockheed Martin airplane has a short take-off and can land on a short runway, as well as vertically, which comes in handy during sea-borne operations. It comes with enhanced fighter speed and agility, fully fused sensor information, advanced sustainment, etc.
It can conduct missions including air-to-surface, electronic warfare, intelligence gathering and air-to-air simultaneously. Its low observable technology – or stealth – makes it capable of operating undetected in hostile airspace. From their cockpits, pilots can share information gathered by the F-35B with other platforms using secure data links. They can also use the information to employ weapons or electronic means.
Lockheed in the news
It is a busy week for Lockheed Martin, which also builds hybrid blimp hovercraft airships. It became official two days ago that the company won a Navy deal to analyze its F-35 program. The 20-million-dollar valued contract was awarded by the Naval Air Systems Command, which provides material support for aircraft and airborne weapon systems for the U.S. Navy. The goal is to investigate the F-35's ability to reduce cost and weight and meet future operational requirements.
If you have any questions about the aircraft, Test Pilot Billie Flynn will be answering them live during a Q&A on the F-35 Lightning II Twitter page on June 15 at 12 ET. You can already submit your questions to @thef35.
Save the date! On June 15, #F35 Test Pilot Billie Flynn will be taking over the F-35 Twitter account at 12 ET for a live Q&A session. Join the online conversation by submitting your Qs to @thef35 and follow using #FlynnInFinland pic.twitter.com/HFVQTrZedL

— Lockheed Martin (@LockheedMartin) June 8, 2018
Tags: aircraft, Lockheed Martin