One of the most innovative booths we stopped by was littleBits' booth. They had some boards at the Arduino table and had their own very popular booth. littleBits has created fool-proof electronics that runs on Arduino. The bits are color-coded, keyed, and magnetized, allowing users to build basic circuits using LEDs and sound.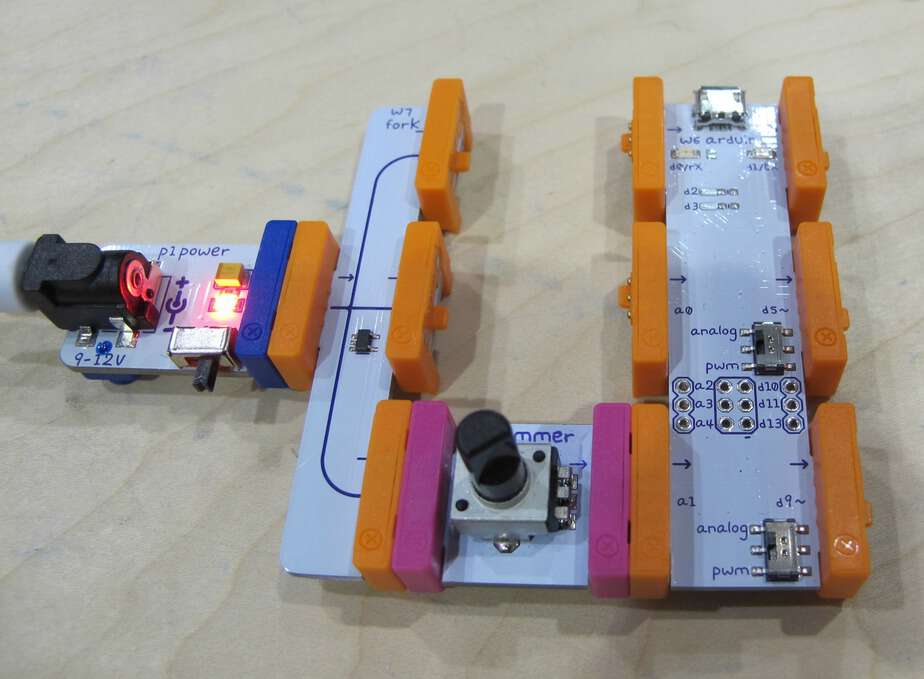 Founded in 2011, littleBits is a perfect version of DIY electronics that kids of all ages will enjoy. Not only are they easy to put together, their unique design eliminates errors.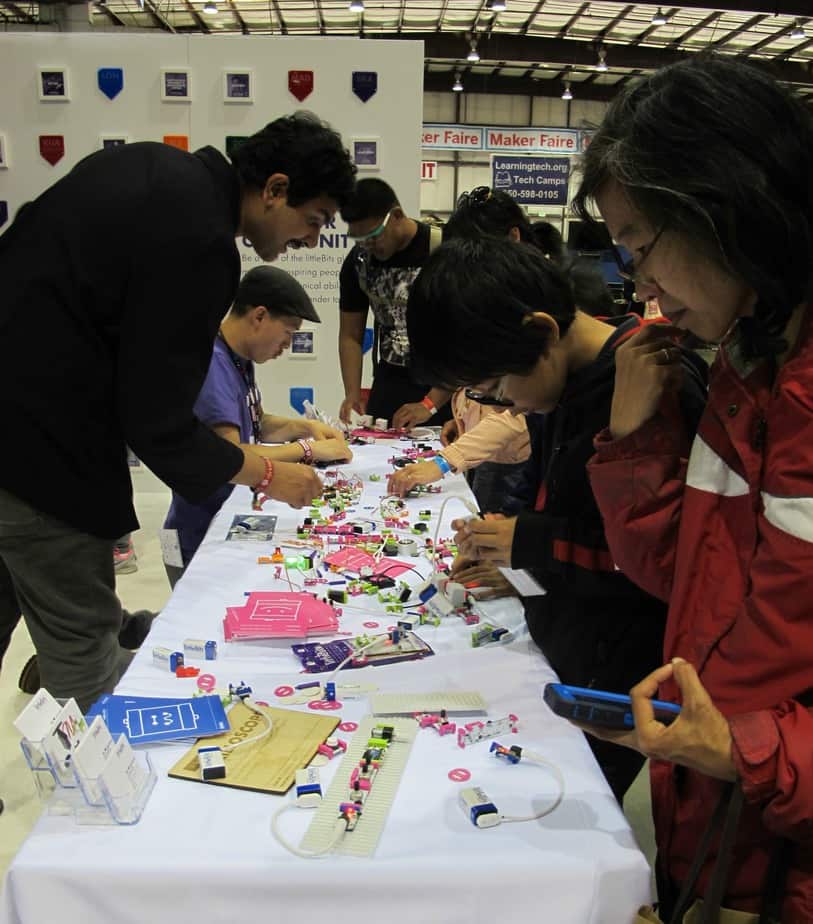 There are several littleBits designs we love, but one of our favorites was littleBits' Analog Arcade Machine. On display at Maker Faire, this fully analog video game is comprised of 600+ pieces: the most bits ever snapped together. There are three levels with different steps for each step. The machine took two weeks to build. Said one of the designers: "It was a fun and intimidating challenge figuring how to configure with programming."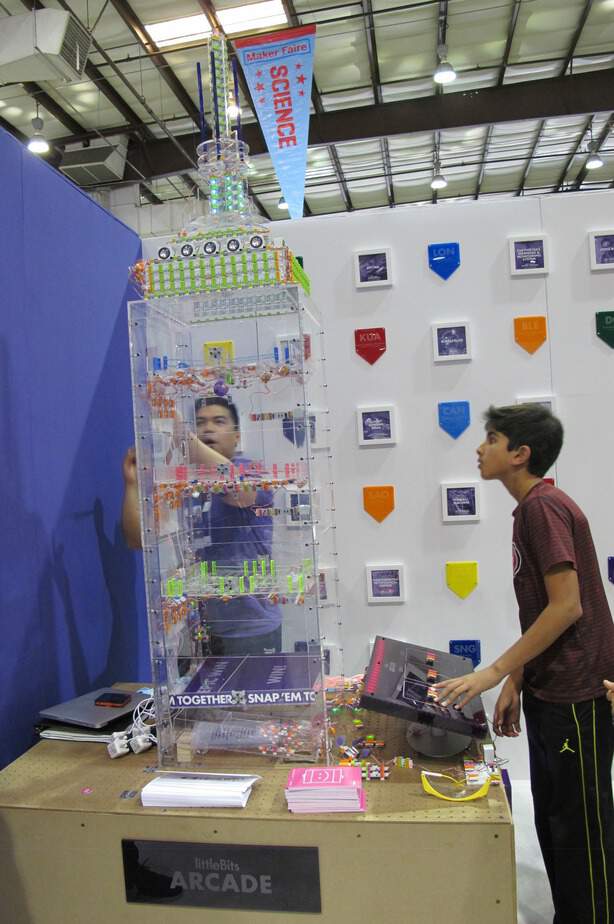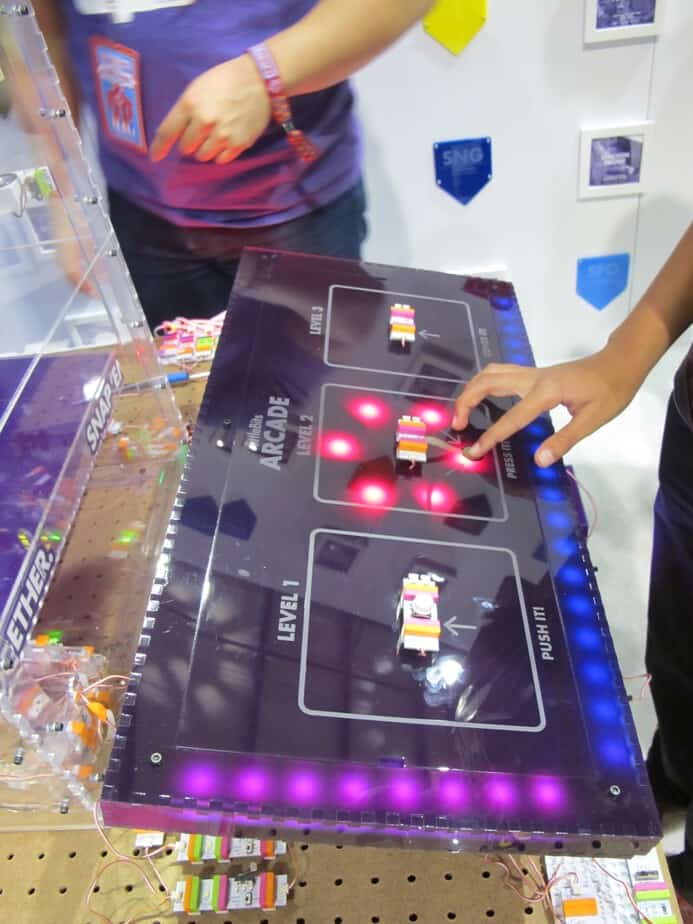 Follow us on Twitter for updates and news.