Sierra is proud to be an official launch partner of LightBlue Bean+. Launched mere minutes ago by Punch Through Design, this Kickstarter is one you should definitely check out. LightBlue Bean+ is an Arduino-compatible board that can be wirelessly programmed using Bluetooth Low Energy.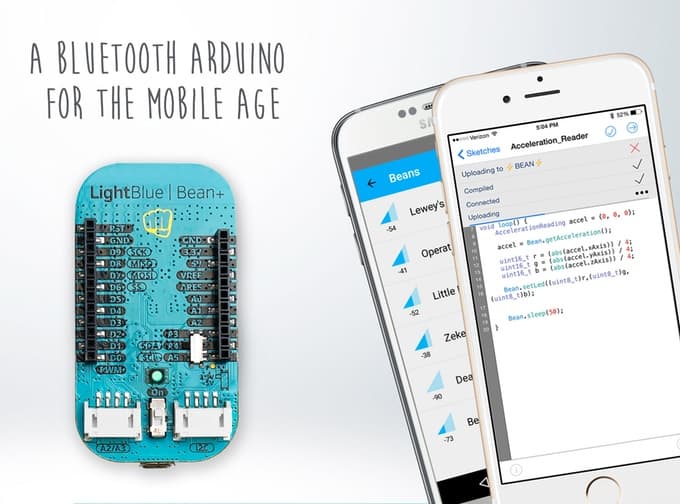 LightBlue Bean+
The Bean+ measures 6.5 cm by 3.5 cm. It can be wirelessly programmed from your favorite programs, and comes with solderless connectors, 16 GPIOs, and a rechargeable battery. Unlike other rechargeable batteries, however, this one needs to be charged once year. Not sold yet? If you purchase your Bean+ on Kickstarter, you could get it for $33—a 25% discount off the retail price.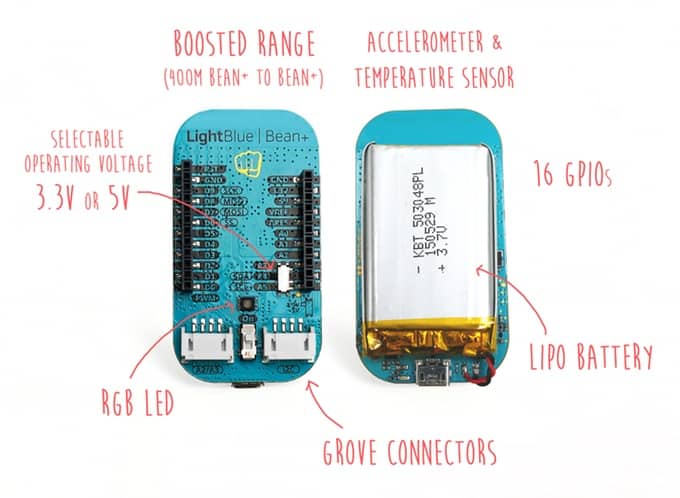 For more information on buying Bean+ or their capabilities, check out their Kickstarter!