June 14, 2018
|
|
0 Comment
Jeff Bezos: How Will The Blue Origin CEO Give Away His Fortune?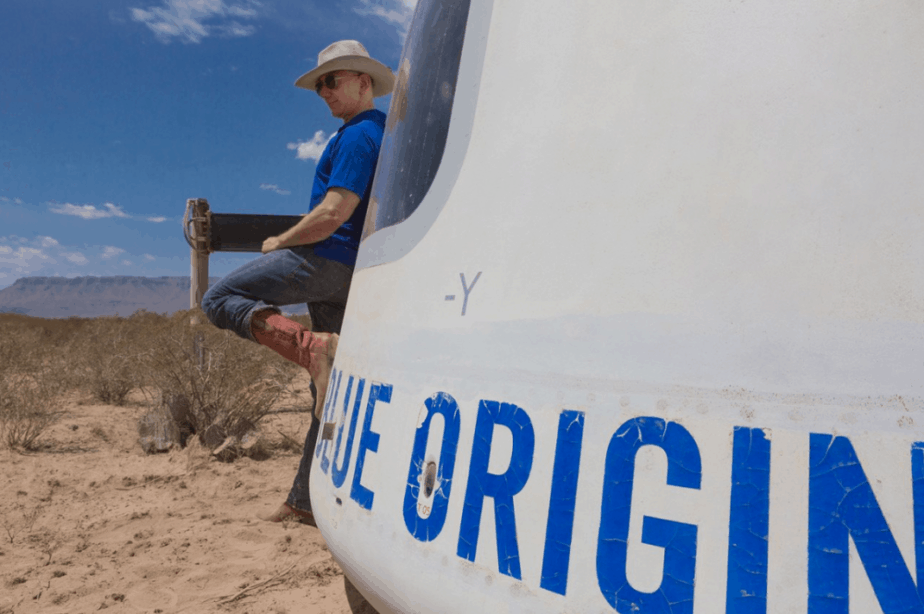 ---
Last year, Jeff Bezos took to Twitter to ask some philanthropy advice to his thousands of followers. It looks like the Blue Origin CEO made up his mind and knows exactly how he is going to spend his enormous fortune.
Jeff Bezos is the richest man on the planet thanks to the revenues earned by his three huge companies: the daily newspaper The Washington Post, the aerospace firm Blue Origin, and of course the electronic commerce giant Amazon. According to Forbes, he is currently worth more than $140 billion. That's a lot of money and some of it will soon go to charity.
Help people in the here and now
On June 15, 2017, Bezos shared on the blue bird platform his intention to engage in a philanthropy strategy that focuses on "the right now." "I'm thinking I want much of my philanthropic activity to be helping people in the here and now – short term – at the intersection of urgent need and lasting impact, he said. If you have ideas, just reply to this tweet."
One year later and after collecting almost 60,000 replies, the Amazon big boss took to Twitter once again to make a big announcement: He knows what purpose his wealth is going to serve. Last night, he let the world know that the thoughts and ideas he received following his first tweet were "inspiring, thoughtful, helpful, and appreciated." Then, he continued, "I wanted to take this opportunity to let those of you who made suggestions know that I have settled on two areas that I'm very excited about."
— Jeff Bezos (@JeffBezos) June 14, 2018
The suspense shall go on as Bezos is not ready to unveil his philanthropic goals yet. He will share his big plans before the end of this summer, though. "If I'm lucky, I may be able to announce some hiring then too."
Towards space?
It's time to put our detective hats on, isn't it? Since we are already on Twitter, let's scroll down a little bit. On April 22 this year, as he was dog sledding in Norway, Bezos tagged Blue Origin and claimed, "Earth is the best planet in our solar system. We go to space to save the Earth." How interesting.
Dog sledding above the Arctic Circle in Norway. Jim Lovell says it's not that you go to heaven when you die, but "you go to heaven when you're born." Earth is the best planet in our solar system. We go to space to save the Earth. @BlueOrigin #NoPlanB #GradatimFerociter #EarthDay pic.twitter.com/q0Y9A4KSLm

— Jeff Bezos (@JeffBezos) April 22, 2018
Can you see where we are going with this? New hiring, going to space to save the Earth… Giving more funding to Blue Origin might just be one of the two areas Bezos has settled on. And, coincidence or not, the same month, Business Insider published an interview in which he said, "I am currently liquidating about $1 billion a year of Amazon stock to fund Blue Origin," which also happens to be "the most important work [he's] doing." Sure, this sounds like a long-term plan but it does explain the hiring part and the lasting impact.

As his fortune grew, Bezos was largely criticized for not being involved in charity. Like fellow billionaires Bill Gates and Warren Buffet, for instance. But this is about to change. In January, the world's richest man made a 33-million-dollar donation to the Dreamers. They are the undocumented immigrants who came to the U.S. as they were still children. And this is just the beginning.

To be continued… before summer ends.

Tags: Blue Origin, jeff bezos