May 30, 2018
|
|
0 Comment
Introducing Sierra's BOM Checker!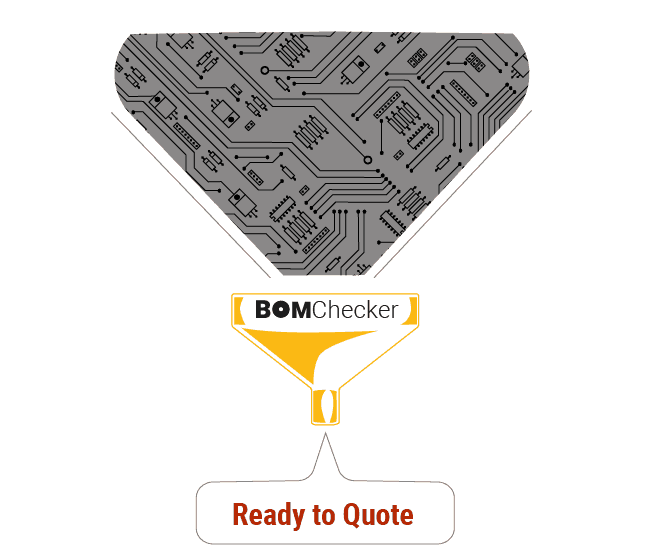 ---
Are errors in your BOM causing delays? Are your component quantities and reference designators mismatched? Sierra has a free tool that will speed up your entire PCB process.
Sierra Circuits is proud to introduce the BOM Checker tool. Our free BOM checker helps find and fix issues in your bill of materials. Use our BOM Checker tool and eliminate delays, errors, and confusion.
Sierra's BOM Checker identifies and resolves:
Designator and Quantity Mismatches
Duplicated Reference Designators
Incorrectly-formatted Reference Designators and Ranges
Incorrect Manufacturer Part Numbers
Interested in trying out our free BOM Checker tool? Try it out today!
This online resource will identify errors and inconsistencies in your bill of materials, alleviating any delays and issues in advance. Things like quantity mismatches or MPN duplications will be a thing of the past.
The BOM checker was engineered with PCB designers in mind. It will break down component availability and offers partial or full turnkey options. A little-known fact is that up to 50% of all PCB orders immediately go on hold due to simple errors in the bill of materials. Mismatched component quantities and reference designators can also hinder accurate quoting.
This invaluable process alone will ensure your board design is not only functional but affordable. Real-time location and pricing of your components in one place. Readily available expert support to assist and resolve any long lead times or miscommunication issues. Quantity mismatches. Lastly, it's free! Who doesn't like free stuff?
In the wild and woolly world of turnkey printed circuit board fabrication and assembly, the BOM Checker truly is a game changer. Upload your BOM and see for yourself!

Tags: bom, BOM Checker, reference designator