April 11, 2019
|
|
0 Comment
Husky Robotics Ready for Another Mars Rover Challenge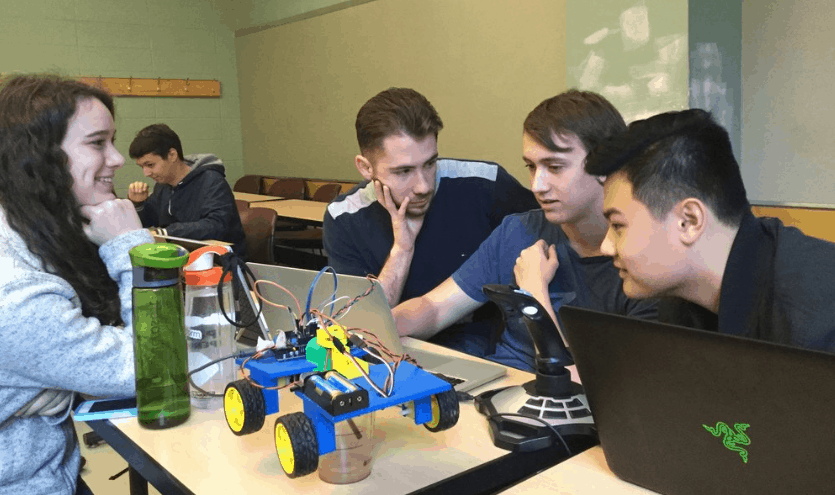 ---
With a mission to build another robot for Mars, Husky Robotics, the student-run organization of University of Washington, have crafted yet another Mars rover. Building on their previous model, Orpheus, the team is ready to take up the University Rover Challenge this year with their upgraded rover design.
The University Rover Challenge is an annually held robotic competition for college students. The prime intention is to build robots that can assist astronauts in exploring the red planet in the near future. The next Rover Challenge round will happen next month in Hanksville, Utah.
Orpheus finished at 4th place last year at the Canadian International Rover Challenge. This time, the team has improved the design with some major improvement to the chassis, electrical and software systems. The overall weight of the rover has been drastically decreased, making room for more speed.
Carbon Fiber Body
This tiny robot's body is built with carbon fiber laminates on an aluminum skeleton. This makes it rugged and at the same time light in weight. Orpheus is driven by a high torque motor that can achieve a speed of 1.7m/s.
The harsh Martian terrain can't stop this robot from moving forward. Orpheus is built to endure maximum traction with tires that can hold a tight grip on loose soil and ice. It also features skid steering with a chassis as light as 20kgs.
Robotics
Another prime feature is the arm of Orpheus. The new refined arm made of carbon fiber eliminates belt slip. The arm has a reach of 1.5 meters at full extension with 6 degrees of freedom. The new hand design allows for clamping and can also type on a keyboard.
Motors and Battery
The Orpheus motors run at 24V nominal power with a single LiPo battery. It includes a customized battery protection board. The electrical systems include dedicated connectors for each cable type with overvoltage and short-circuit protection.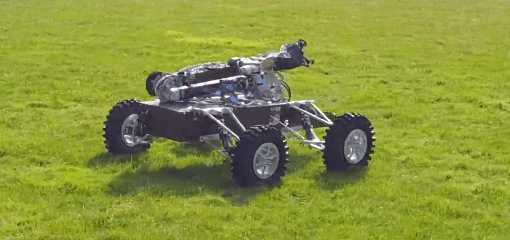 The Futuristic Design
The makers of Orpheus, have worked on their algorithms to improvise the software part. Orpheus incorporates an autonomous code that runs on Jetsons TX2. This assists in building a spatial map of obstacles that is captured from a stereo camera. Apart from this, the rover is packed with a microscope and a Fourier Transform Infrared Spectrometer (FTIR). In addition, this Rover also features a single gas sensor, a UV sensor, humidity, temperature, and pressure sensor.

With all these optimum features, Orpheus is an ideal robot for finding life on Mars. Sierra is proud to sponsor such a great team. Let's hope they get rewarded for their sophisticated rover design!

Tags: marsrover, robotics, robots