This is the end, hold your breath and count to ten…
That's pretty much how the Game of Thrones season finale got us like. Season 7 is already over and we can't believe we have to wait for two years to see the next one, which will be the last of the show.
Anyway, let's stop pouting and rejoice: wasn't this season the best of them all? It was the darkest, for sure, but we got to see our favorite characters fight hard for the Iron Throne. Well, at least one of them. Yes, we're thinking about Daenerys who literally turned Cersei's plans into ashes with her children. And, she finally met Jon Snow!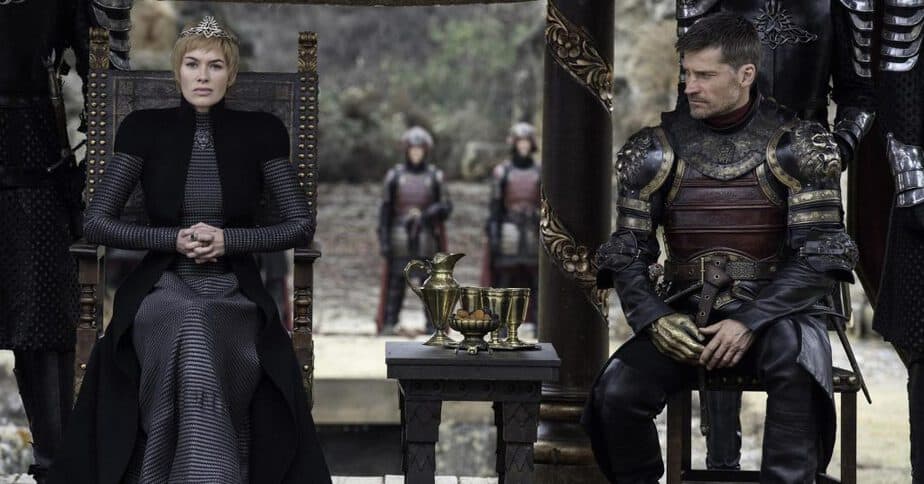 When HBO leaks drove us crazy
Yes, Season 7 of Game of Thrones was all about drama… and we're not only talking about the drama in the script! Sadly, HBO had to face two major episode leaks. Episode 4, The Spoils of War, was accidentally posted online by Star India, a distribution partner of HBO. Four employees of the company who had access to the files before the official airing date were arrested. Two weeks later, here we go again! Episode 6, Beyond The Wall, was aired prior to its release date by HBO Nordic and HBO Spain.
According to the channel, both leaks had nothing to do with the hack of July. But one thing is certain, they did make us go insane on Twitter:
My lord, My queen. Please… I beg you please give me the link and I'll bend the knee. #GameOfThrones #GOTleaks #GoTS7 #GoTS7e6

— Amit Shah (@amitshaah_) August 16, 2017
Me when i see the leaked episode 4 Season 7 GOT. Damn! #GoTS7e4 #SpoilerAlert #GoTLeaks pic.twitter.com/FO3CSYVzG6

— giorrge (@giorrge) August 5, 2017
To watch #GameOfThrones early, or not watch #GameOfThrones early…That is the question I cannot legally answer at this time. #GOTleaks

— Jay Jenkins (@jaydjenkins_jay) August 16, 2017
The internet just ruins everything. #GoTLeaks #dontfeedthefrenzy pic.twitter.com/V0K153yDfB

— Claudio Golia (@EightyDegrees) August 5, 2017
Fans Reaction Knowing #GoTS7 Episode 4 Leaked Online By Star India.#GoTS7e4 #GoTLeak #GameOfThrones #GoT #GoTLeakspic.twitter.com/y3OuDicQKp

— mk (@rockkTheLife) August 5, 2017
Behind the scenes
We loved the battle between Jon Snow's suicide squad and the White Walkers in Episode 6, Beyond The Wall, but let's face it, the loot train attack was the best mind-blowing scene of the season, right? If you don't agree, we have one word for you: DRACARYS!!
To shoot the epic fight that opposed Daenerys Targaryen to Jamie Lannister in Episode 4, The Spoils of War, the Game of Thrones crew deployed considerable resources from courageous stuntmen to incredible camera work and VFX technology.
Game of Thrones set a record when shooting the scene by setting twenty men on fire. These stuntmen were soldiers of Jamie's army wiped out by Drogon's breath, one of Daenerys' three dragons. "We burned more stuntmen than have ever been burned before in a single shot and single sequence," said Matt Shakman, the director of the episode.
Explosives were set up to match Drogon's fire as he also burned 27 wagons – carrying the Lannister haul – down to the ground. And that's not all: since the Khaleesi was riding on her dragon's back, the filming crew absolutely wanted to shoot aerial sequences to give viewers Daenerys' angle. "We needed to sell speed and we needed to shoot elaborate dragons' points of view," Shakman said.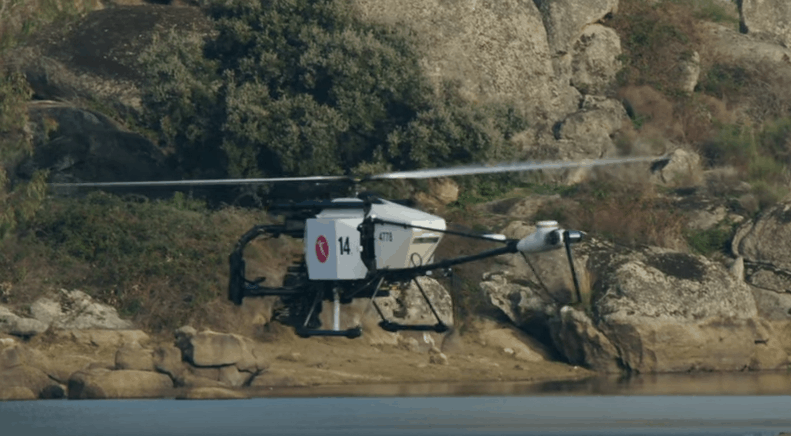 "To do these kinds of shoots, we relied on two different camera platforms. One is called Spidercam and is basically a camera rigged to a cable between two construction cranes and [cameramen] can move the camera very quickly from one end to the other. The camera can go about 70 miles per hour," added Eric Carney, VFX (visual-effects) floor supervisor.
And there is the FlyCam drone. "It's like a souped up drone, a small helicopter. They were also able to go very fast and have a much more solid image to work with compared to a traditional drone," Shakman explained.
Obviously, the FlyCam drone is not available to the average customer. But if you are ready to invest some money, you could film your own aerial sequences with the DJI Phantom 4 professional+ Quadcopter priced at $1,730 on Amazon. For $500, the Parrot Bebop 2 Quadcopter is also a very good option.
Behind the scenes of the loot train attack (Spidercam and FlyCam drone from 4:29)
Our craziest theories for Season 8
Audrey, Sierra Circuits Marketing Assistant:
Daenerys will have many children with Jon and they will live happily ever after! Or not? I believe that Dany's dragons will be killed during a battle and she will die of heartbreak soon after.
Sam will survive and become an author. The very last scene of Game of Thrones might show him writing the whole story – everything that happened since Season 1 – in a book titled A Song of Ice and Fire!
Leila, Sierra Circuits Marketing Specialist:
I have two different theories about Cersei. She could have regrets and try to join the fight against the Walkers, and she will be killed by the Night King. Or she could seek revenge and want to kill Jamie, but he will be the one killing her instead.
Arya will become the head of the army of Winterfell, and die in a battle against the Night King. When we believe she's about to kill him, he will stab her.
Amit, Sierra Circuits Director of Sales:
If we believe the Davy Jones theory – because of its similarity to Pirates of the Caribbean – the Night King can't be killed but can only be replaced. So Jon could sacrifice himself and somehow take the Night King's place. He will then bring the army of the dead very far from the wall to protect Westeros.
Tyrion will discover he is a Targaryen. I believe his mother slept with the Mad King, which means he is Daenerys' step brother.
Lucy, Sierra Circuits Content Writer:
I don't know what's going to happen to Sansa but I have the feeling she's going to have a breakdown and die. Maybe will she die protecting Arya?
I'm sure Olenna Tyrel is not dead. We didn't actually see her die, even though she supposedly drank the poison. She will build a huge army and make an unexpected come back to help defeat Cersei.
What's your Season 8 prediction? Share it here and we'll revisit this blog post in two years and maybe have a prize for the most accurate forecast!
PCB Manufacturing – Important facts you should know