Last year, Facebook introduced the world to its high-altitude, solar-powered aircraft, Aquila. In its race to provide global internet access to millions of people living in areas too remote for access, the social network tested the Aquila drone during more than 100 minutes of flight. If the flying part went well, the landing caused trouble to the Aquila team as it seemed the aircraft was flying into higher-than-expected wind conditions. This resulted in a downward deformation and failure of the right wing less than 20 feet above the ground.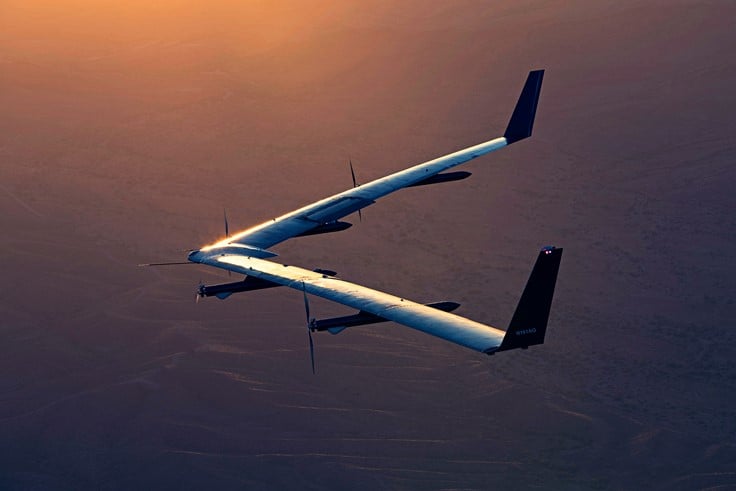 Lesson learned, the Aquila team upgraded the aircraft for its second test flight that took place on May 22 at the Yuma Proving Ground in Arizona. Spoilers were added to the wings to help to increase drag and reduce lift during the landing approach. The autopilot software was modified, and a horizontal propeller stopping mechanism was installed to support the landing.
Martin Luis Gomez, Facebook's director of aeronautical platforms, said, "Takeoff was normal. It also quickly became apparent that all the systems were functioning normally." He continues, "The only surprise was a happy one: The climb rate – at 180 ft/min — was nearly twice as fast as on our first flight. We attribute this to the numerous refinements to Aquila — especially a smoother finish — that were based on learnings from our first flight."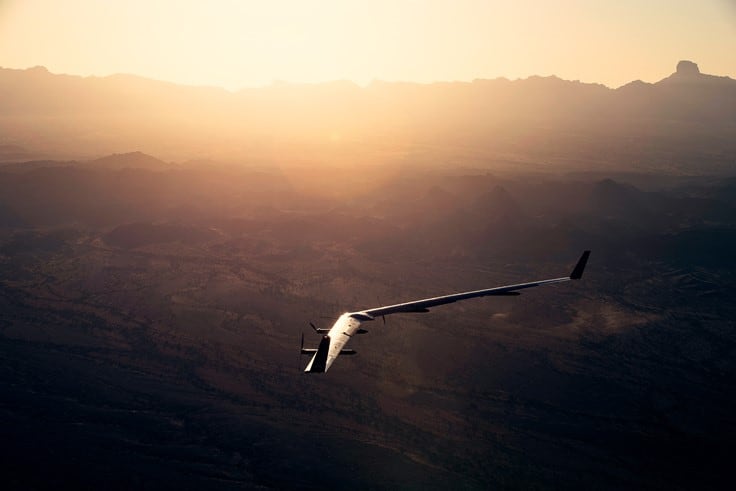 For 1 hour and 46 minutes, the internet-beaming drone flew slowly. Gomez explained, "Aquila does nothing fast: It climbs slowly, descends even slower, and when flying upwind moves only at 10-15 mph over the ground."
When it was finally time to land, the flight crew uploaded a landing plan based on the wind direction such that the aircraft could land upwind on a 500 foot circle of level gravel. Although 3 of the 4 propellers did not lock horizontally to avoid damaging when touching down, Aquila gently settled onto the landing surface and stopped after about 10 meters (33 feet). "It was absolutely perfect. Similar to driving a car on a gravel surface, landing a plane on gravel causes a few minor, easily-repairable dings, but otherwise, Aquila landed in great shape."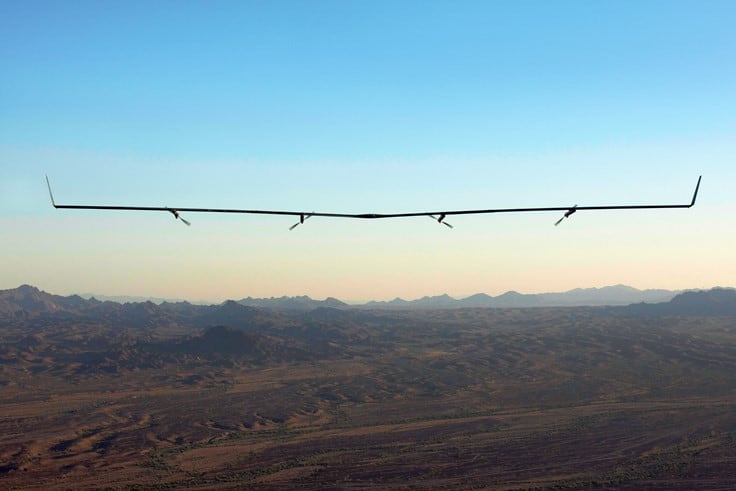 However, the main goal for this second test flight was essentially to collect data. Gomez stated: "We flew lengthy test points at constant speed, heading, and altitude to measure the airplane's drag." The data "will be used to refine our aerodynamic models, which help us predict the energy usage and thus optimize for battery and solar array size." Hundreds of sensors were incorporated to understand the airplane's flight in real-time. "These tools serve to verify and refine our structural model, which predicts the static shape of the airplane — designed to be very flexible to respond to wind gusts and maneuvers."
It looks like Facebook's goal to help bring the world closer together through connectivity is only a few steps away. More modifications and test flights are still to come but it is a matter of time before remote areas have their own internet access.
Source: Facebook