October 24, 2017
|
|
0 Comment
Facebook F8 2018 Conference: Focus on AR and VR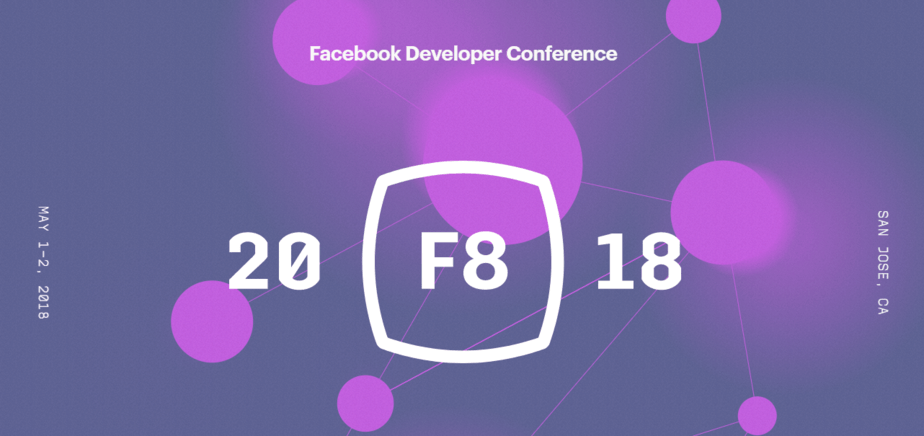 ---
It's official: Facebook F8 Conference is returning in 2018! Hosted in San Francisco until 2016, the company's annual developer conference will be back at the McEnery Convention Center in San José, just like last year. The event will take place on May 1 and 2, 2018, and will shower attendees with augmented reality and virtual reality experiences, so save the date!
Facebook CEO Mark Zuckerberg should be there to welcome attendees. The F8 conference mostly showcases the work of the developers and entrepreneurs who build products and services around the social giant. Of course, this will be the perfect opportunity to present amazing new technologies and tools that will change your life – or at least spicy it.
In a message posted earlier on Facebook – what a surprise! – the Silicon Valley leader teased, "In addition to more than 50 sessions, attendees can experience interactive demos, have the opportunity to meet Facebook product experts and have the chance to interact with our global developer community." Sounds delightful, doesn't it?
It seems like F8 2018 will mainly focus on AR as well as VR, Facebook's babies. Remember when Zuckerberg bought the maker of one of the best-selling virtual reality gaming headset, Oculus, for $2 billion in 2014? Well, it better pays off. The plan is to help you be yourself in VR, with better AI and more engaging games, wherever you are in the physical world. We can't wait to learn more!
In a video shared on the Facebook for Developers page, we can hear Zuckerberg say, "Augmented reality is going to help us mix the digital and the physical in all new ways. And that's going to make our physical reality better."
F8 on May 1-2, 2018: Save the date!

F8, our biggest conference of the year, is happening at the McEnery Convention Center in San Jose, CA on May 1 and 2, 2018. Facebook's annual developer conference showcases new technologies and tools and the amazing work of the developers who are using them. In addition to more than 50 sessions, attendees can experience interactive demos, have the opportunity to meet Facebook product experts and have the chance to interact with our global developer community.Visit www.f8.com for more information.

Posted by Facebook for Developers on Tuesday, October 24, 2017
You can sign up for the event on the Facebook F8 Developer Conference website. As for the registration and the price, Tech Crunch mentioned, "Last year people applied for access during the two-week registration, and then if they were accepted on the basis of merit, could buy tickets for $595." If Facebook opens the registration in February – like it did for the last edition – it gives you time to save enough money, and to read our article about augmented reality going mainstream!

Sources: Tech Crunch and Facebook

Tags: facebook