If one day we can leave our beautiful blue planet to settle on Mars, it will probably be thanks to Elon Musk's diligent pursuit of colonization of the rocky red planet. After SpaceX's successful CRS-12 mission to bring scientific material and supplies to the International Space Station, the company's CEO posted a picture of the first spacesuit last night on his own Instagram page.
"First picture of SpaceX spacesuit. More in days to follow. Worth noting that this actually works (not a mockup). Already tested to double vacuum pressure. Was incredibly hard to balance esthetics and function. Easy to do either separately," Elon Musk teased.
Elon Musk pointed out that this spacesuit is not a mockup: it is actually the final version we could wear on our way to Mars. The equipment has successfully passed the double vacuum pressure test to check the stability and the flexibility of the suit, among other essential evaluations.
As you can imagine, that is not an easy feat considering the pressure difference between outside and inside the suit has to allow its user to feel at ease and be capable of doing such movements as bending a knee or an elbow.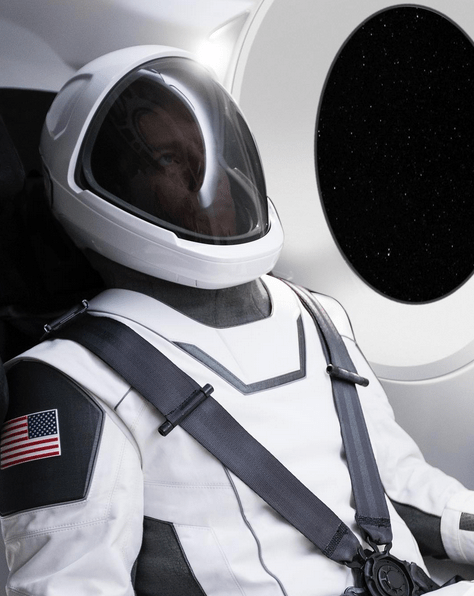 Although Elon Musk said he published the first picture of the spacesuit, a similar photo was shared on Reddit last year in a post entitled "SpaceX suits look like they come straight from a scifi movie."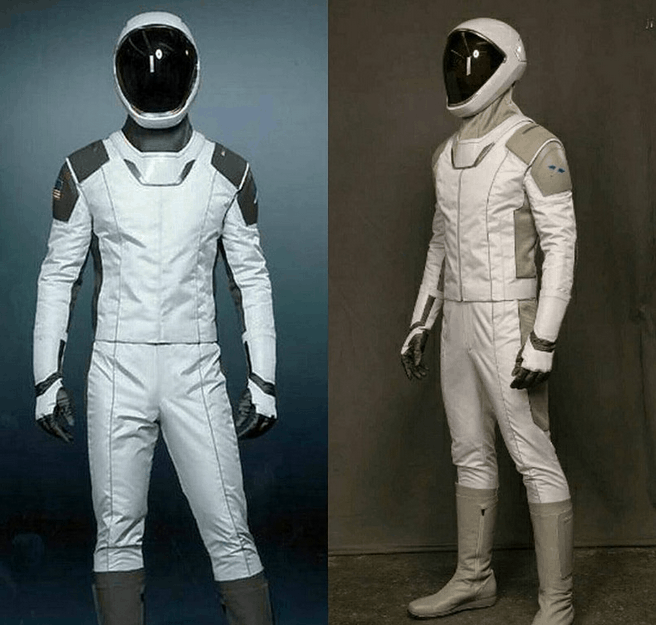 No further information has been revealed so far, but the fully functional suit could be worn by the team of astronauts chosen to fly abroad SpaceX's Dragon, which could happen as soon as next year. According to a schedule released by NASA, the spacecraft could bring astronauts to space by the end of 2018 as part of the Commercial Crew Program.
Alongside Boeing, SpaceX was awarded a Commercial Crew Transportation Capability contract by the governmental agency in September 2014. NASA retired its space shuttle program in 2011 but still wants to launch crewed crafts in space using SpaceX's Crew Dragon and Boeing's CST-100 Starliner.
Based on the Space Flight Now launch schedule, SpaceX's Falcon 9 will send the Dragon spacecraft to space on an uncrewed test flight to the ISS in February 2018 from Florida. A few months later, supposedly in May 2018, a crewed test flight will finally launch. The first crewed flight should follow soon after, and we will be watching it!
Check out SpaceX's Crew Dragon interior:
Flex and rigid-flex PCBs
Sierra Circuits is proud to offer high-quality, high-reliability quickturn flexible printed circuit boards in two days or less. Flex PCBs offer more flexibility, as the name suggests, improved resistance to vibrations and movement, and allow the board to bend to its desired applicable shape. Click here to learn more.